MCRails
Carpenter
Join Date:

7/9/2011

Posts:

64

Member Details
lɐʌıʌɹnS pǝddılℲ
What would you do if your Minecraft world was flipped completely upside-down. Trees would face downwards. There would be floating lakes in the sky. You would have to go up to reach diamonds! In Flipped Survival, all of this has become real.
Flipped Survival is a survival map located on a naturally generated minecraft world. This makes the map far more dangerous than normal minecraft. The world is shrouded in darkness, and torches are a necessity. Falling off of the land results in dying in the void. Good luck. There are no set rules, but some suggestions would be- Always play on at least easy, and don't' leave the map.




There are three difficulties, and the only difference between each one is what resources you start out with.
Download (Normal v1.1)
In the Normal mode you start off with six blocks of wood. This should allow you make some starting tools until you can find some more wood.
Download (Easy v1.1)
In Easy mode you begin with plenty of wood, some saplings, some seeds, and a large amount of glowstone. Surviving just became a lot easier.
Download (Hard v1.1)
In Hard mode you enter the map with nothing. You can't see trees from where you spawn. You have no light sources. This is for the true survivalists in Minecraft.
Download (SMP v1.1)
The SMP version has a different spawn point on the side of the map that allows for SMP spawning. Besides that, everything should be the same as the normal version.
Now it's time for some pictures!
-This is your view from where you spawn. Yea, that's a mountain your looking at.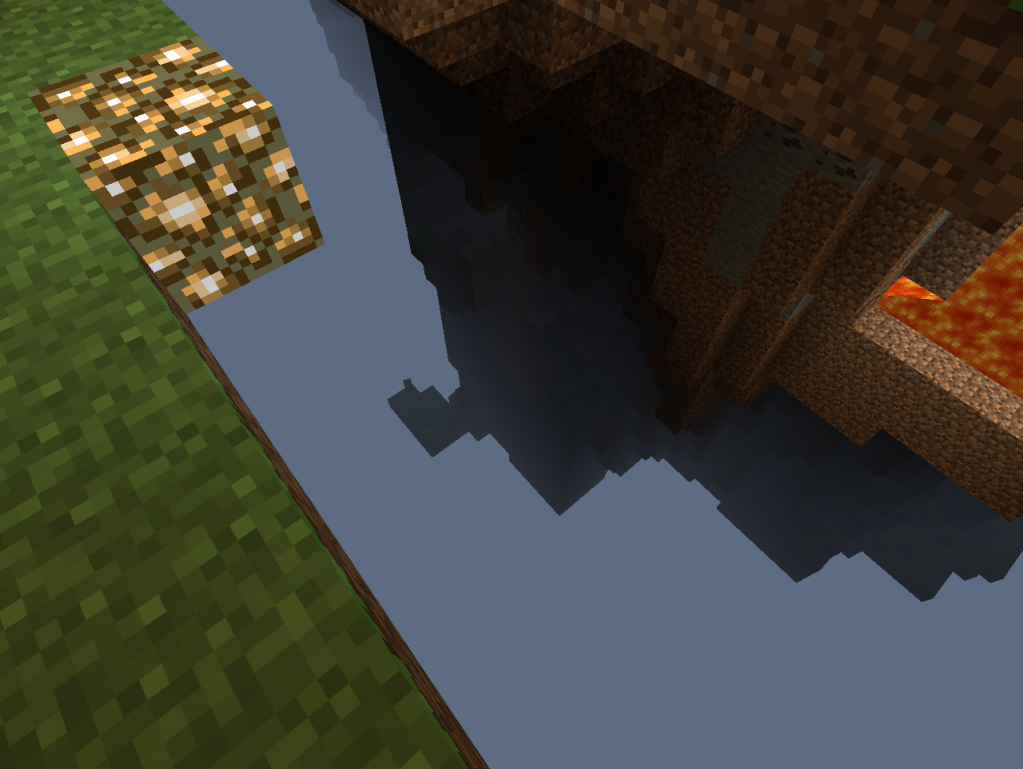 -Look at all the trees. And just to let you know, this picture was taken in the daytime.
-If you look closely, you can see a floating lake near the top of the picture.
-Here's a picture of some of the map lit up with torches. At the top right of the picture is a waterfall flowing upwards.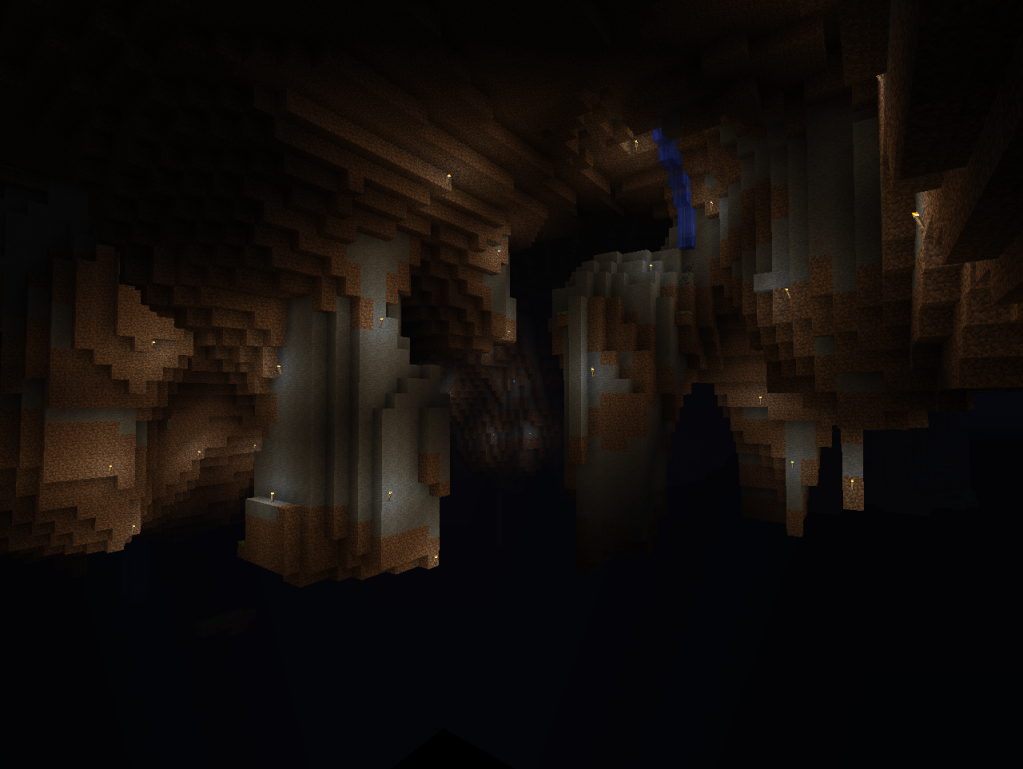 -There are also many many caves, but the upside-down caves look pretty much the same as normal minecraft caves.
Goals
1. Find your first tree.
2. Find a floating body of water.
3. Travel up until you find a diamond.
4. Punch the bedrock wall surrounding the map.
5. Find a ravine.
6. Find the patch of pumpkins.
7. Travel to the Nether.
8. Enchant a weapon.
9. Build something out of redstone.
10. Build an upside-down house somewhere.
BONUS. Post a picture of anything on your world to this forum.
ʞɔn˥ pooפ
Are you looking for a survival map that is a little bit easeier? Click below.
Before you leave, check out some of my other maps!
Christmas Island
-----A survival map on an island with many Christmas themed goals and secrets.
Last edited by
MCRails
: Dec 28, 2011