Hrd2GtProds
Gold Miner
Location:

The Netherlands

Join Date:

1/25/2011

Posts:

479

Minecraft:

Hrd2GtStunned

Member Details
AGE OF EMPIRES
The famous RTS, now in Minecraft!
This is a topic about the multiplayer game-map I built with a friend of mine. It is based on the RTS "Age of Empires" and is really fun to play! We just built it, and it was done quite quickly, so there might be some mistakes or maybe some rules that need to be added. If you have any suggestions, don't hesitate to tell us, we can only use them, and it'll help us improve the map a lot.
All the information is in a .txt-file in the file, so there's not much to tell here :smile.gif:
Just the text-file:
Click here to download!
You'll need a server to play this, as it is a multiplayer game for 4-16 players.
Please tell me what you guys think of it, and tell us if there are any difficulties or problems you've encountered.
Enjoy!
Changelog:
v1.5 - " " " + Finishing/Extending of the abandoned mine
v1.0 - Improvements, additions and tweaks of the game and the rules
v0.1 - Initial release of the map
Download links: (WinRAR contains world file and instructions)
Direct Download
Mediafire Download
Pictures:
Orange camp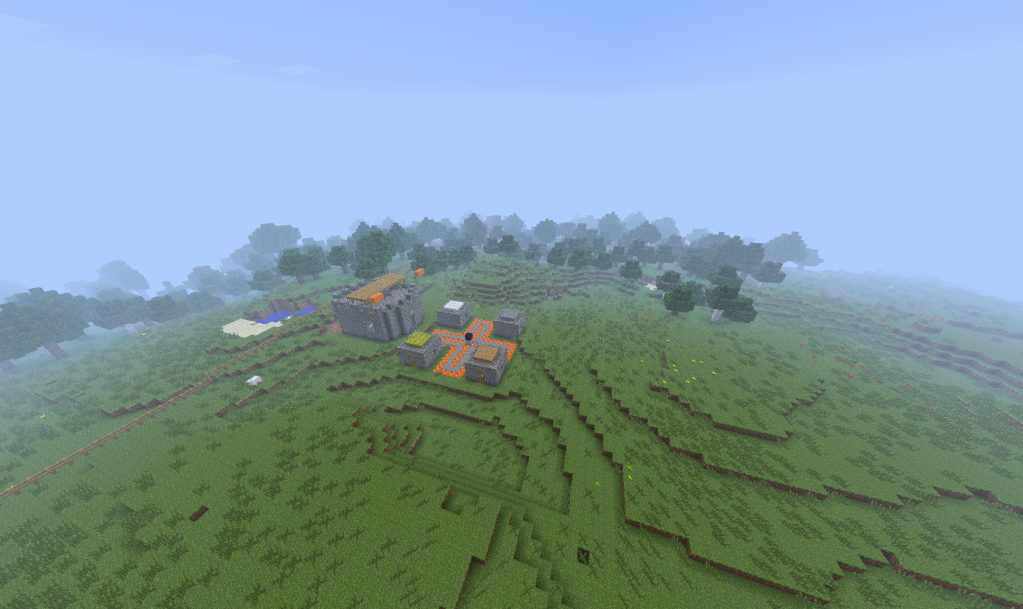 Blue camp
Red camp
Green camp
Central village