utenan
Zombie Killer
Join Date:

9/30/2010

Posts:

242

Member Details
Introduction:
Hello everyone! During the month of Augest 2011 I entered into a map making contest that was being held by rsmalec. The rules were to construct an adventure map using nothing but vanilla minecraft and we had until November the 1st to do so. To summarize the rules, we couldn't use mods, creative mode, mcedit and so on, only minecraft in it's original form. Well here it is November the 3rd. The contest is over now and my map is complete. Here is the download for my entry:
Download:
Original =
http://www.mediafire...t3ttmbtvdedgz24
Updated (recommended) =
http://www.mediafire...eb8ak9aul6vkxzo
*Not intended for multiplayer (messed up spawn issues break an encounter in the map)
*Play on any setting you prefer ( intended for easy/medium though )
*Endermen may or may not mess with the map : p
Videos:
rsmalec's playthroughs!
skeight's playthroughs!
And here is the link to Fellonius's entry!
http://www.minecraft...ory-of-curious/
Here is the link to the Vanilla Challenge thread
http://www.minecraft...illa-challenge/
The original seed is available to download on the Vanilla Challenge thread, so I downloaded it and took a bunch of screenshots of my map, and the map before it had been altered. I thought this was really neat because most of the time something like this is not possible. I'll be using the spoiler tab as the screenshots will give a lot away, don't look at them unless you have already played the map ( if you are going to ).
Screenshots: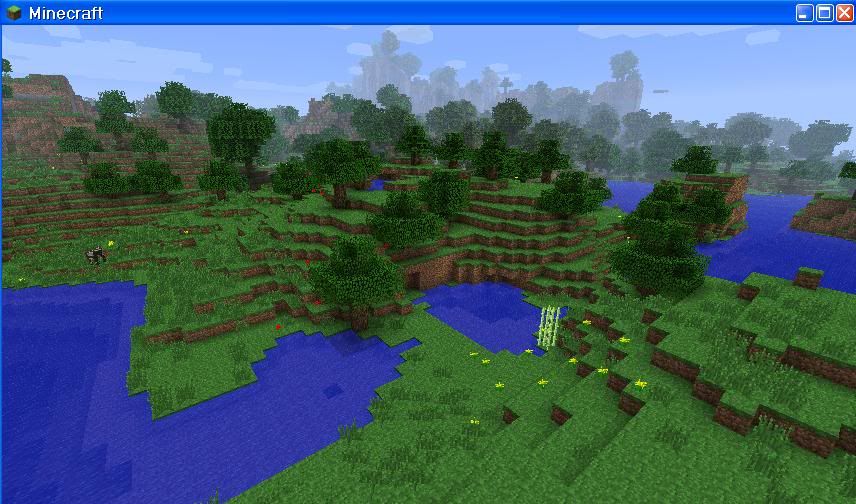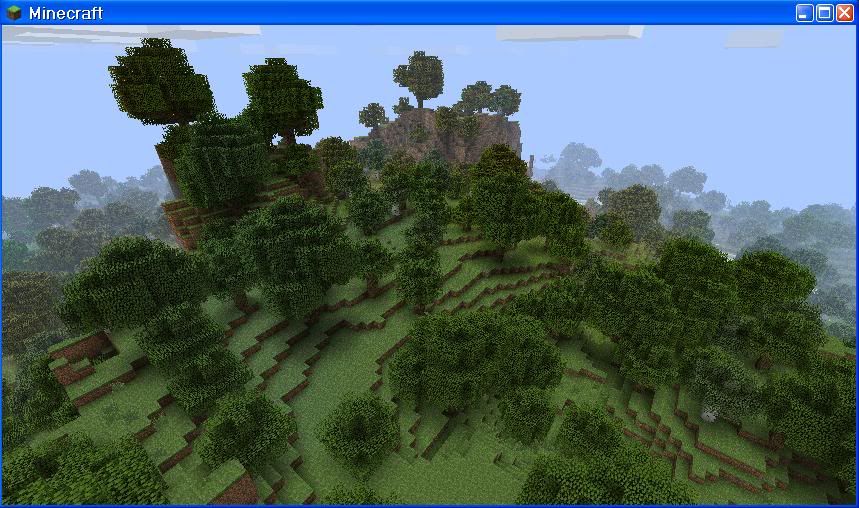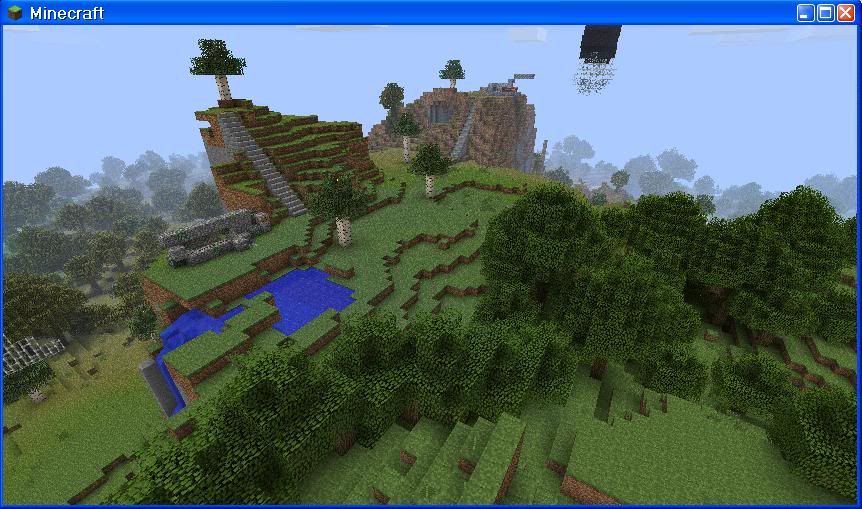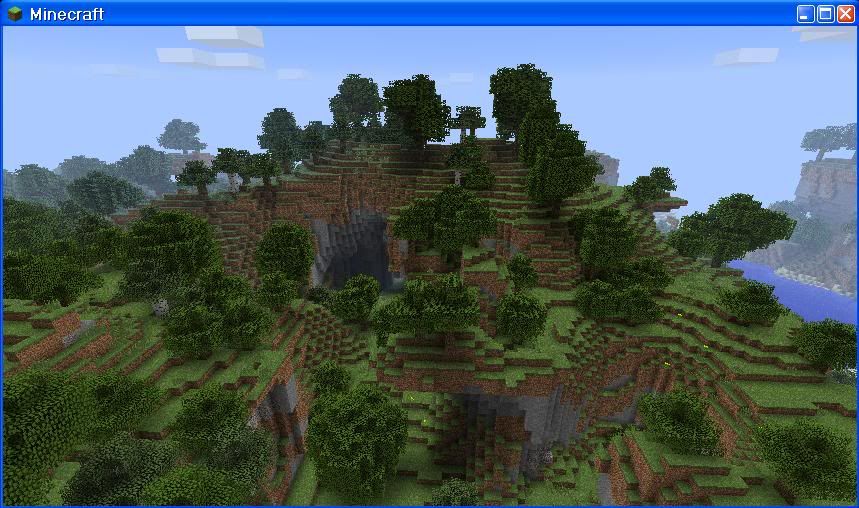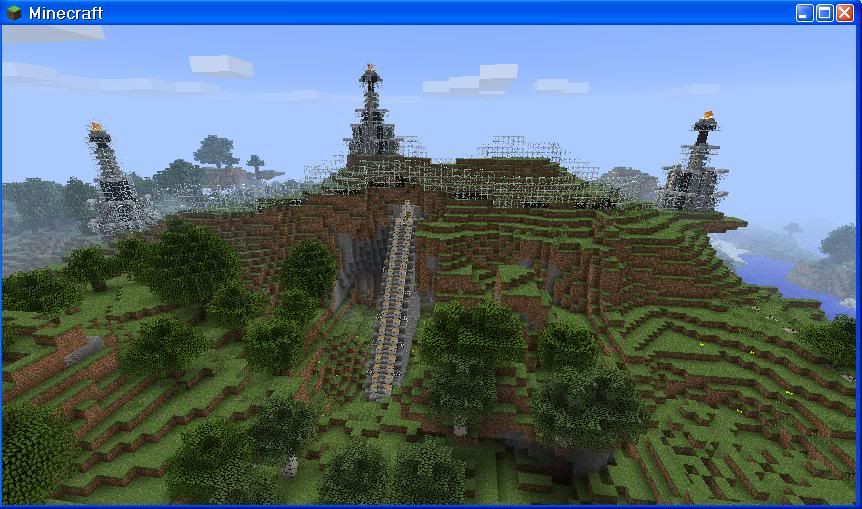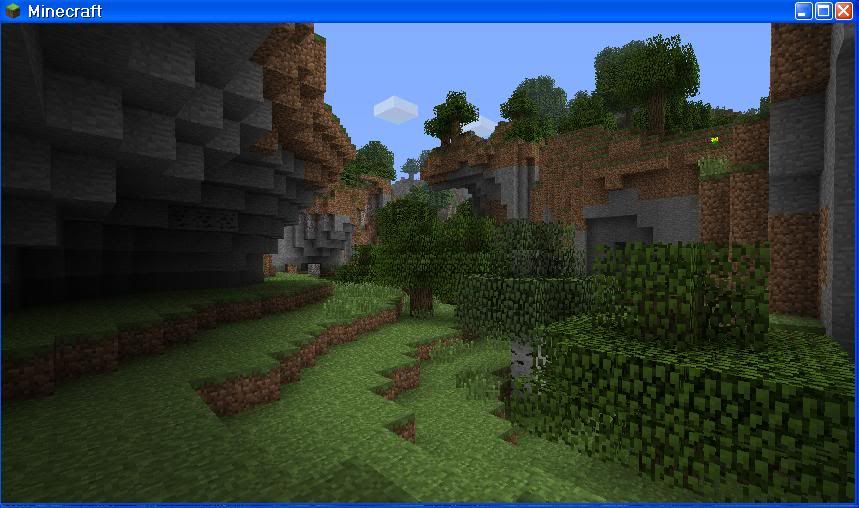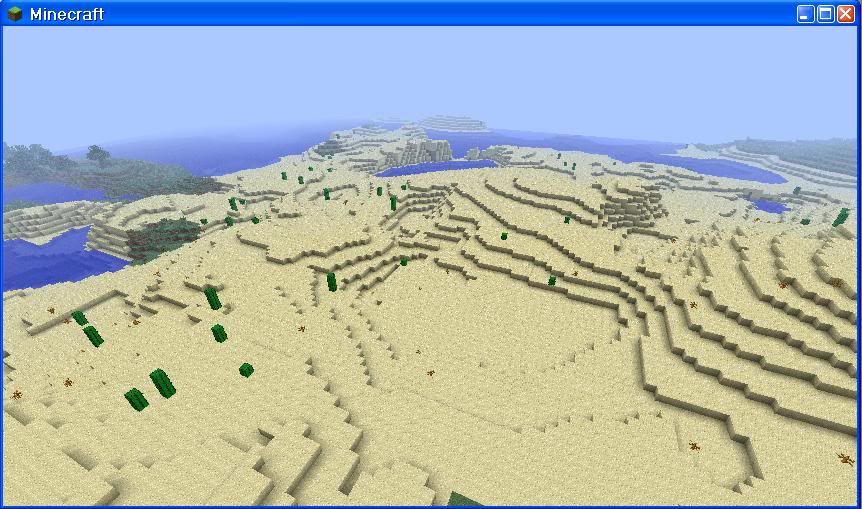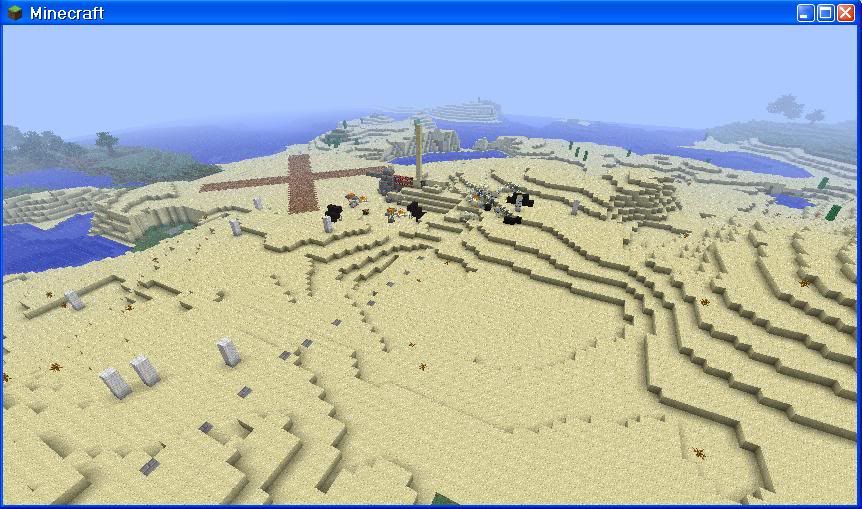 Secret Score (Don't view until you have played)
#1
#2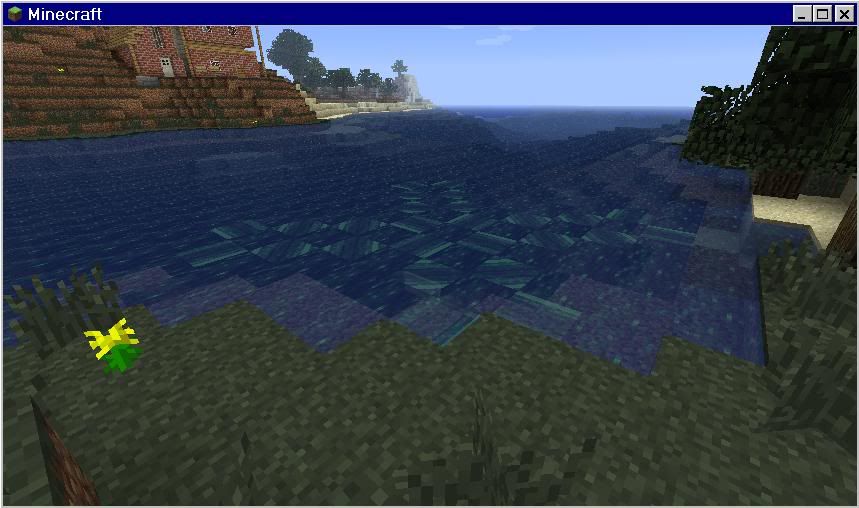 #3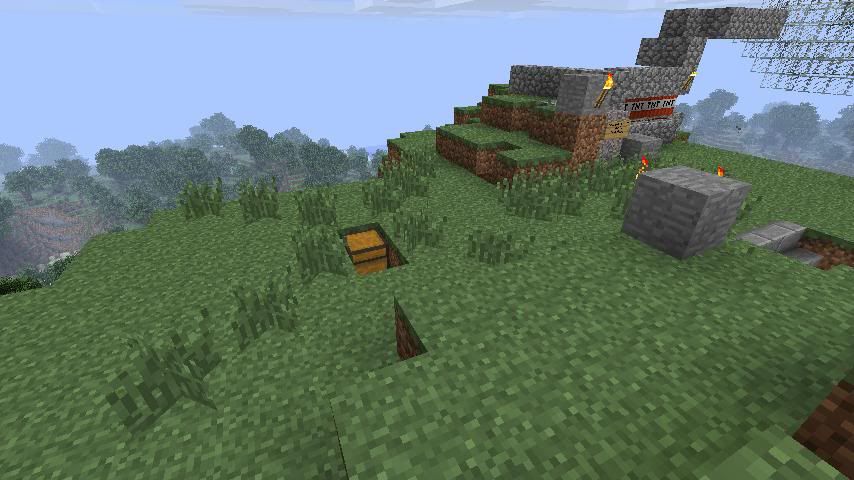 #4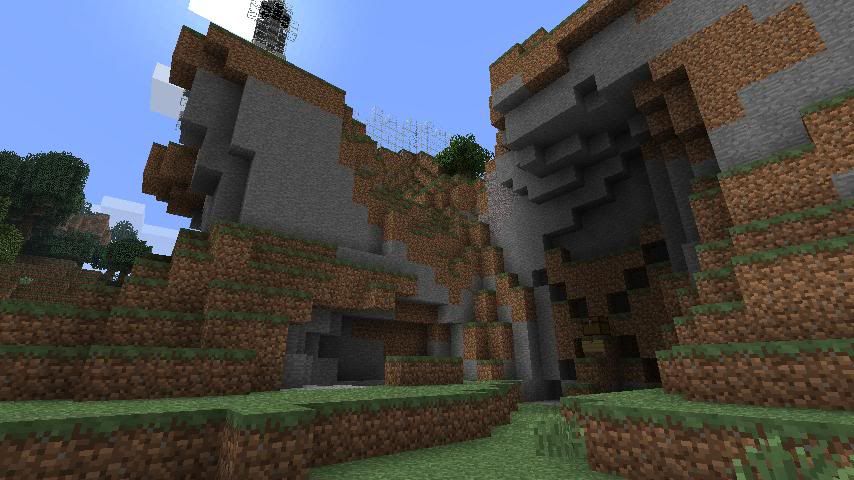 #5
#6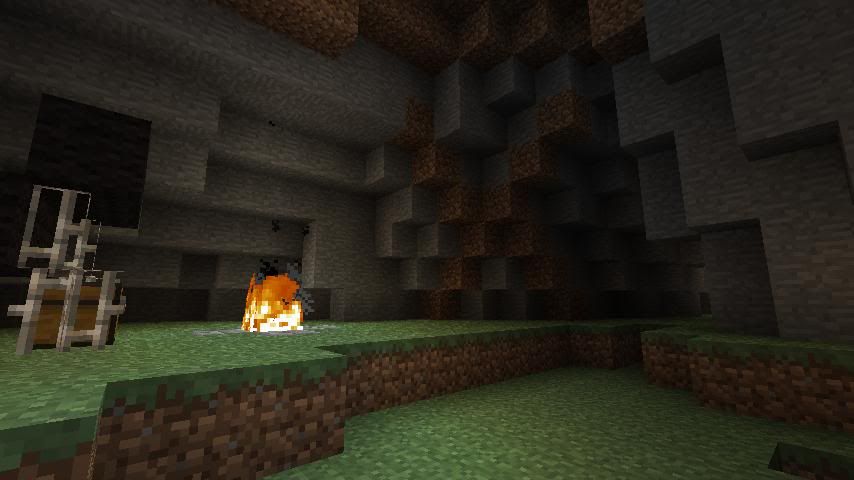 #7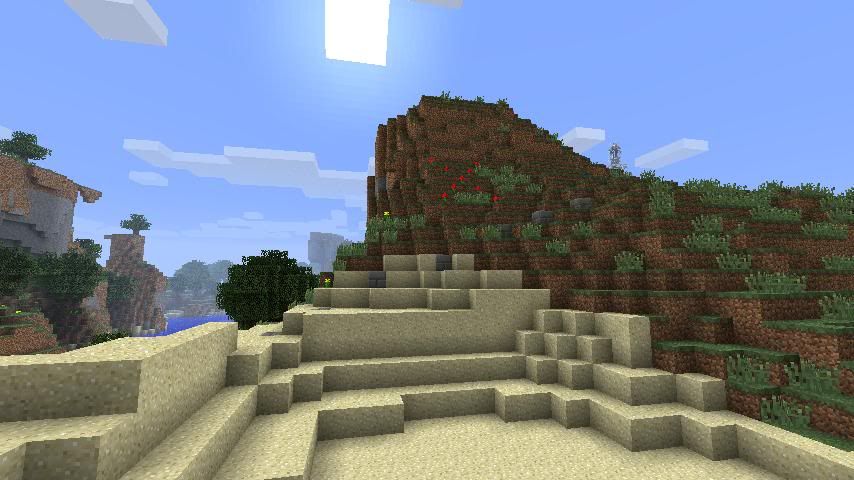 #8
Talkin bout the map ( Giant text wall ):
I feel like briefly talking about the map, the contest, and my time doing all of this. First of all I would like to thank rsmalec for hosting this contest and giving us a reason to re-experience vanilla minecraft again. The last time I really sat down and played vanilla minecraft was when multiplayer didn't work lol, so it has been awhile. The game is very different than it was back then. So I got to enjoy playing new vanilla minecraft again, and build an adventure map at the same time. It was grueling, and a pain sometimes, but I had a lot of fun with this and I am sure that most of the participants can say the same thing.

The first month I spent on this seed I was just running around looking at the landscapes, punching trees, and making endless mine shafts. I believe it was Fellonius the Wizard who said something like, "some sort of idea will come to you while down in the mines digging away" and that is pretty much what happened. I had built an automatic cannon some time before this contest, and I came across some obsidian on the map and it made me think of it. i then thought of how I have never seen a tnt cannon in an adventure map, so I set out to do that. Pirates used cannons, so I thought about a pirate themed map, but that sounded to bland to me. I then came up with the idea of a ghost pirate map and I decided to make my first lighthearted map, about ghost pirates.
I will be adding to this a lot I imagine, at random times lol. I just submitted this thread by accident : D

So I think it was mid or late september when I really set out to start building things. I knew I wanted to make some ghastly looking towers, or a castle. I also wanted to make some flying ships, and cannons of course. None of these things were going to be easy, especially with no mods, so I procrastinated doing most of them until October. Infact the last week of October is when I got the most done. I wanted to implement using the in game maps and an X marks the spot kind of idea, which I did. That gave me the opportunity to build my large automatic cannon as well. I also had to figure out a way to have the player board the captain's ghost ship. I had to rely on the use of nether portals, and I was scared to death that I may not get them to work. Alright I'm tired of writing, I'm sure I will add to this later : )

Later has arrived! There were a lot of resources that were really tough to obtain, which I had kind of forgotten about because of single player commands and mcedit. I believe the first one I can recall dreading was black wool. I really needed something black, and since my options were obsidian or black wool, I went with the easier one. I ignored squids for the longest time, because I didn't even know that the dropped something useful. I started building these towers which were supposed to look creepy, so I needed to add black to them. One important thing that I have learned during this whole fiasco is, when you think you have enough resources for something, obtain about 10 times that amount lol. I spent many hours hunting squids. Then I'd get halfway through a tower, or halfway through a boat sail and I'd have no more black wool. The same thing happened with dirt and sand, all the time. Without a fly mod dirt is very crucial in getting around to hard to reach areas, and it is easy to destroy when you are done. I didn't want to ruin the look of my map though, so I always had to run way out of the way to harvest dirt, which I constantly ran out of. I would often do this and then realize my inventory was full, or that it was 50 second away from night time (creepers are a pain, as are the new skeletons that shoot really fast arrows). I used a ton of glass as well. I was always out of glass ,and I always needed more. Of course I had the same problems with sand that I had with dirt.

I also spent a tremendous amount of time trying to find slimes, to no avail. I wanted to use sticky pistons to make a sort of strobe light effect for my towers. Since I started the map, all the way until Nov 1st i looked for slime s and never found any. I ended up using a redstone strobe that I saw in Mars Mission ( hope rsmalec doesn't have any trademarks : p ) The redstone strobes looked really cool at night too, but after 1.8 I think it was, they are hardly noticable anymore. Pumpkins were also a pain to obtain. I know we were helping each other out with pumpkin locations on the vanilla challenge thread, but I still did not get enough pumpkins. The last week in October I went out in search of pumpkins in newly generated terrain ( huge mistake) Long story short I had my ingame map on me that I needed and I almost died / got lost / lost the map lol.

Something else that happened, which was neat, was that minecraft updated from 1.7.3 to 1.8.1 mid way through the contest. It was really interesting to go from that change as it introduced a lot of new things that I had to get accustomed to during the creation of my map. The distance that you can see underground went from maximum to about 15 blocks which was not fun during my quest to find slimes. Enderman started to pop up and change my map ( I think notch added them just to spite map makers : D ). I really liked the lighting change, it made some parts of my map, especially the haunted forest very cool looking. I was also making everything out of cobblestone before the update, but afterwards I really liked the new stone brick, and began to use it on everything ghost pirate related, oh yea that is something else to talk about!

I tried to make the map somewhat themed, and by that I mean different blocks associated with different things. Right from the start you can see that white wood, or birch wood was associated with ghosts, as was glass, black wool, and stone brick. I had planned to make normal pirates / gypsies / people be associated with regular wood, cobblestone, red wool, but alas I did not end up getting to utilize this outside of the start of the map.

There are some problems with the map that I don't really like. The map felt kind of empty to me but I simply ran out of time before I could try to do more. The part where you have to climb up to the ghost ship area is not very well done in my opinion. I didn't want someone to just climb a ladder, but for the life of me I could not think of an entertaining way to ascend that cliff, so one day in late October I just threw some hatches and pistons on the wall and decided to be done with that : p I also went through and added 8 small "X marks the spots" for people to find. One problem is that you start the map in the brick house ( the actual spawn point of the seed, I made a special effort to have the player spawn in the same place that anyone who entered the contest would ) But your actual spawn point is in the haunted forest. So if at any point someone dies before you are supposed to, well that kind of ruins everything. That leads to my next point. I watched my brother play the map and the tnt did not kill him at that spot in the map. So he lived and had no idea what to do lol. Lastly , I really wanted to incorporate the pumpkin mask into the map, but really could not think of a way to do it. On November the 1st I quickly threw some orange wool down somewhere, and put some jibberish in some signs. if you stood on the cloth, with the mask on, the black spots of the pumpkin would block out the jibberish and reveal the message. I thought this was a very cool idea, but I could not implement it in a better way (I also ran out of time!) I hope at least 1 person can play the map and figure that part out : D

Ima talk about cannons! They were a pain to make but I'm really glad i used them since they are in my opinion the neatest of minecraft devices. When you ignite tnt, it jumps (I forget which direction) that plays an integral part in which way you can shoot a cannon. If you shoot towards the sunset the tnt jumps straight back, and it can go very far. If you shoot the opposite direction it jumps forward and does not go very far. I have a cannon that shoots both of these directions, but the most difficult one was the cannon that shoots the ship. The tnt jumps to the right, which means it shoots to the right ( I did not know this when I made the ship ). It also is very weak when shooting in that direction, so I had to use 6 tnt as ammo instead of 4 or 2. I also did a lot of testing on other maps to make sure that I knew what i would be able to do as far as distance and direction were concerned.

I also wanted to ramble about the " haunted forest " for a minute. That area was originally a big beautiful canyon, and when I came across it on my first day on the seed I knew I wanted to use it for something. Fellonius mentioned it on the vanilla challenge thread as well, and I believe we got to see it in is Vlog, when he mentioned it i knew immediately what he was referring to : D. I started clearing all the trees in the canyon, and then later on I decided to make an " enchanted forest ". I have no idea why. I started to cover the roof with leaves and pieces of trees, and glowstones so it would be lit up. Once I had that done I had a nice big canopy. Now I started the forest in 1.7.3, which had the old lighting. In 1.8.1 the lighting changed, and torchlight was more orange color, which I think made the forest look a lot nicer. After collecting a ton of birchwood I made the trees, and then lit up the floor with glowstone and glass over it. It looked really wierd, so I added tall grass with bonemeal ( thank you skeleton spawner trap ). I don't know if anyone noticed, but I also made the walls of the forest nothing but smooth stone. I did not like the look of random dirt, gravel, coal, and whatever else was in the walls. Anyways, i sort of built my map around that forest. It ended up fitting nicely into my ghost pirate theme, and the path around it worked very well. I thought it was neat that the forest was pretty close to you the whole time, and when you die you spawn in it but still don't really know how close you are to the path you were just on ( until you climb the staircase ). The forest is definitively my favorite part of the map : )
A link to my second map
http://www.minecraftforum.net/topic/322835-adv-freeport/
My Third map!
http://www.minecraft...rough-the-gate/
My fourth map!
Ghosts of The Sargasso
3rd place multiplay build contest entry!
http://www.minecraft...d-place-castle/
Last edited by
utenan
: Mar 14, 2012