MrLisawsome
Mathematical Dessert
Join Date:

7/23/2011

Posts:

387

Minecraft:

MrLisawsome

Member Details
Yeah sorry but I'm kinda not gonna update this post ever again. You can download the only good map I posted here still.



Skyland Chain (Difficulty: Medium, with a dash of Hard in places | Layout: Open-World ) [SURV/ADV]:
THIS WAS MADE A WHILE AGO, AND I HAVEN'T FIXED ANY BUGS IN IT THAT MAY HAVE BEEN CAUSED BY UPDATES TO MINECRAFT.Download:
Mediafire
|
Direct
UPDATE LOG
V1.0 -- Original post.V1.1 -- Fixed spawn with a million items glitch.V1.5 -- Made the Four Elementals bigger, and made each have three Chests.V2.0 -- Added 4 more Skylands!V2.5 -- Tricked out all of the islands from V2.0, fixed Hallway of Doom a bit (Btw, HoD now has a bit of a story to it.), Air island is now Storm island, and added the first of the Lost Forts (Puzzle Fort).V3.0 -- Two MASSIVE Islands!!! Single player commands and worldedit is epic. Also, fixed that nasty snow glitch!
V4.0: 2 NEW GIGANTIC DANGEROUS DOOM ISLANDS.
Rules:
1) Play on Normal difficulty.2) Play on Survival mode.3) No mods that make the map too easy. You can use mods that don't give you an unfair advantage...4) You can use server commands if you are in a REALLLYYYY bad situation, but only if it's horrible, game-wrecking, and you'd explode if you didn't fix it.5) Do NOT build a nether portal.6) You can break ANY BLOCK/THING.7) Do what any of the signs you might find say.8) DO NOT MAKE A MAP IT WILL CRASH THE GAME!!!
Objectives:
MAIN OBJECTIVES:-Make a cobblestone generator-Reach the four islands directly surrounding Spawn Island, the Elementals (Storm island, Water island, Fire island, and Earth island), and get all 12 chests in them, 3 in each-Reach all 15 of the islands, and defeat each (SPAWN ISLAND DOES NOT COUNT!)FARMING OBJECTIVES:-Grow 32 Wheat.-Grow 10 Mellons-Grow 10 PumpkinsBUILDING OBJECTIVES:-Build a house out of Water. Don't ask how. Just use your noggin
-Build a cool castle-Build a cool treehouse-Do some pixel artCRAFTING OBJECTIVES:-Get 64 logs-Get 256 Wooden planks-Get 64 Cobblestone-Get 64 SmoothStone-Make 32 Charcoal-Make 128 Torches-Make a full set of tools-Make a Diamond Pickaxe-GET A FULL SET OF DIAMOND ARMOUR (POSSIBLE!)FIGHTING OBJECTIVES:-Get 10 Ender Pearls-Get 20 Rotten Flesh-Get 20 Bones
RANDOM OBJECTIVES:-Make 5 Creepers blow you up at once-Gay tony off of the top of Storm Island into Water Island
SCREENSHOTS: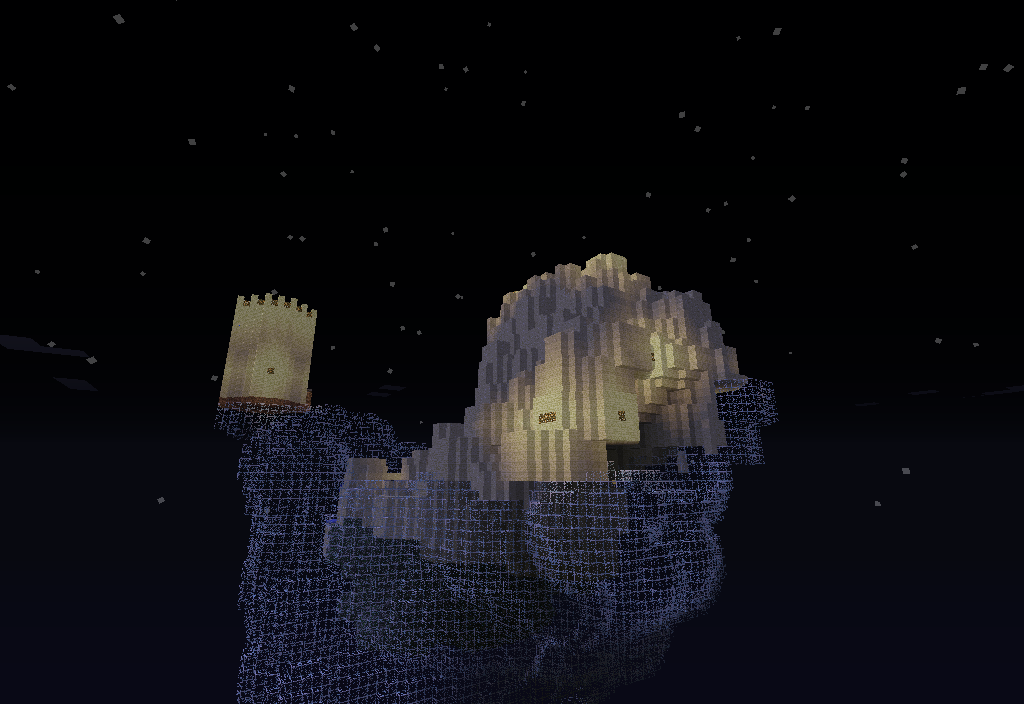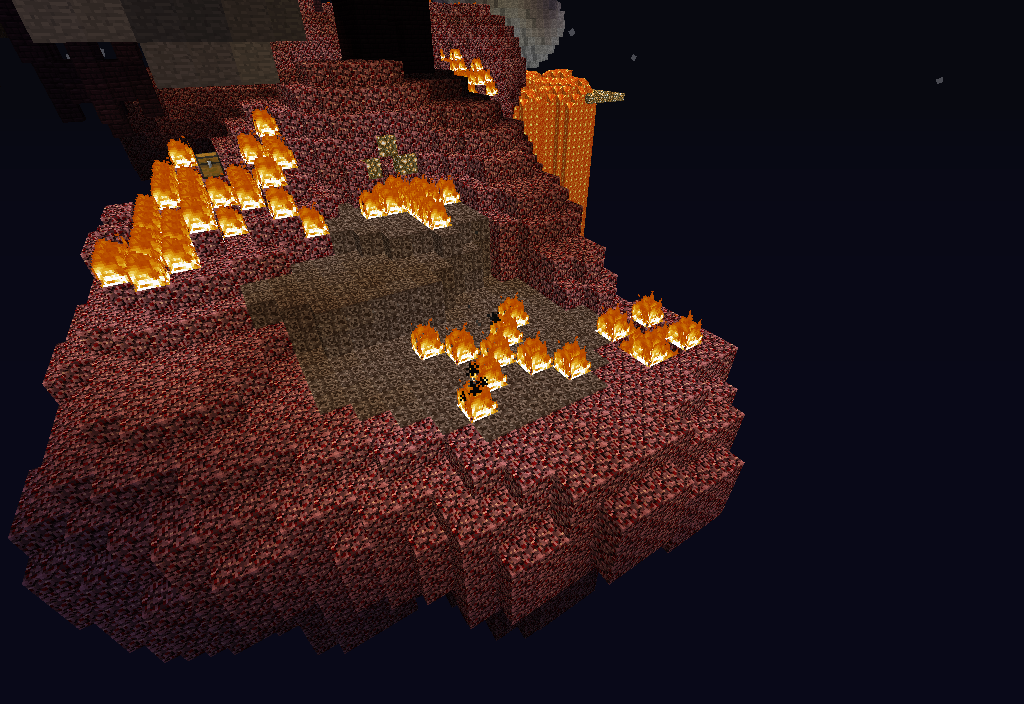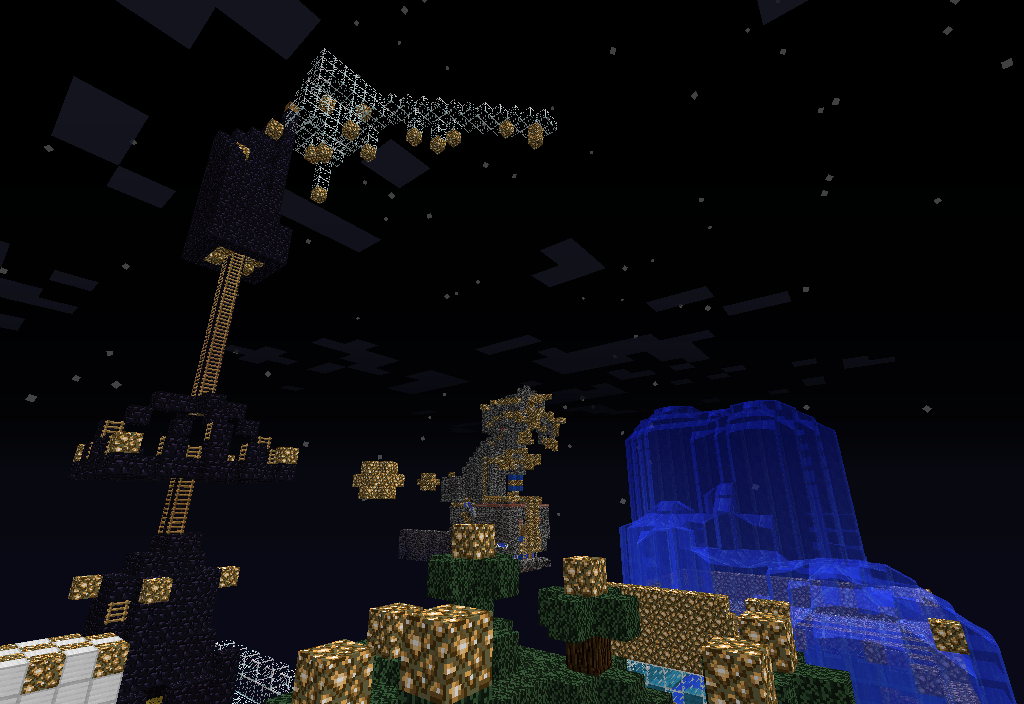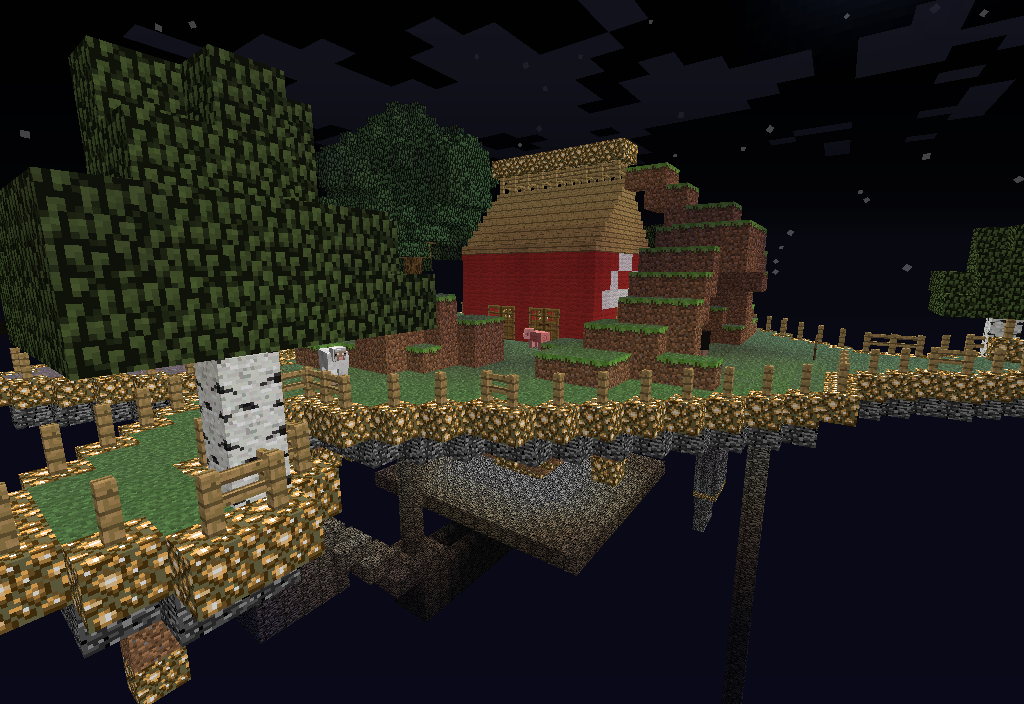 Videos
Some weird system I had for LPers playing this...
MCForums name: Shanonio. YT Name: TheHow2Vids
REAL Names: Louie, Connor, and Kieran. YT Name: TheMafiaNuns.
MC Name: Horsetheband. MC Forum name + YT Name: Stolz36.
MCForums name: MAT_THE_MINE. YT Name: MathuMinecraft
MCForums name+YT Name: LightTrench
YT Name: BLKBT97
MCForums name+YT Name:TheLastSurvivalist, MC Name:Pubathedog
YT Name: 2good4gaming
YT Name: TheRareCreeper
YT Name: ProjectGaim
YT Name: Youalwayswin
YT Name: TheBurningLiiGhTz
YT Name: imZnq
YT Name: Al3xProducti0ns
YT Name: TheOverdosedGaming
YT Name: TheSkittleCraft
YT Name: LetsPlayItRight
HALL OF FAME
This was for people that did something special I guess... I forgot XD
MC Name + MC Forum Name: Shanonio. YT Name: TheHow2Vids.
MCForums name: MAT_THE_MINE. YT Name: MathuMinecraft
MC Name: Sizzzled. MC Forum name: Oagao
MC Forum Name: lentebriesje
YT Name: BLKBT97
MCForums name+YT Name: LightTrench
YT Name: Youalwayswin
LEGEND:
= Someone very special
= Someone who has contributed to the makings of this map.
= Someone persistent at making LPs of this.
= Person who has made videos.
= Someone who has deleted their videos or will make some soon.(?) = Not sure on the topic I'm talking about right before I put this.
= Playing multiplayer
INGAME LEGEND (Stuff you find on signs):(GROUP) = A group of areas or islands treated as one island.
Here's a signature pic that I made for this:

 [url=http://www.minecraftforum.net/topic/751832-advsurv-the-skyland-chain/][img]http://i1203.photobucket.com/albums/bb392/MrLisawsome/BannerTAKE2.png[/img][/url]
Another one (lentebriesje made this one for me!) :
[url=http://www.minecraftforum.net/topic/751832-advsurv-the-skyland-chain/][img]http://i.imgur.com/SE0pZ.png[/img][/url]