Jigarbov
Curse Premium
404: Member Not Found
Join Date:

10/15/2010

Posts:

1,465

Member Details
gunnar120 on reddit thought of a cool idea for a survival map. He couldn't make it due to technical limitations of his computer, so I did. Took a couple of hours, so I figured I'd go the whole 9 yards and make a lame trailer for it too. This is my first survival map, so go easy on me!
It has a whole host of secret areas and challenges and such. It's pretty hard too if I do say so myself. It's my first attempt at a survival map. Let me know how it turned out.
Reduced silverfish numbers...
The challenges are written on a map within the level but if you were curious they are as follows. Also there is no rules. This is a survival map.
Challenges:
In no particular order:
Find the yellow flower.
Find the sponge chest.
Create a home
Build a nice bookshelf
Find the rose
Create a cobblestone generator
Build a garden with a mossy cobblestone border
Find the chest with diamonds
Make a skeleton grinder
Get grass to the dungeon floor
Survive
Are you stuck inside a room with no way out? Bash through the walls! Can't find water? There could be chests hidden under lava! It's supposed to be hard. You're lucky I didn't make it on Hardcore mode xD
Some Screenshots: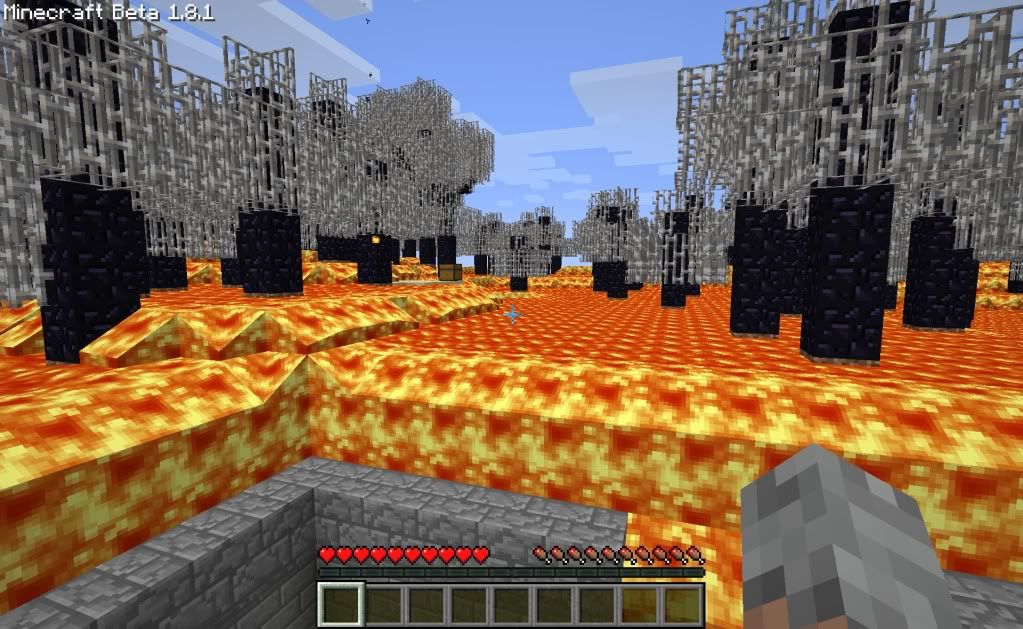 Let's Play!
felinoel
abootflock's channel
Survival not your style? Check out my Adventure Map:
Eronev Mansion Adventure