overlordpawel
Gold Miner
Join Date:

11/12/2010

Posts:

363

Member Details
NEW !!!! Version 2.1 is OUT !!!! NEW
JANUARY 17,2013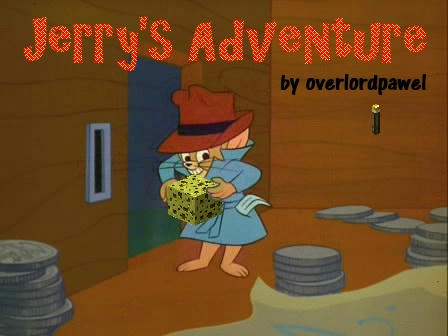 Downloads: 32,905
Jerry's Adventure v2.1(zip)
VERSION LOG:
---FUTURE-----
Kitchen
Living Room
Dinning Room
Hall Closet
Upstairs?/Attic? (with new 256 height)
Garage
Back Yard
Hall Closet
A Nether Room
More Books
The Lab....
Basement
back yard
---UPCOMING---
V3.0 - TBA - Preview
---CURRENT----
v2.1 - January 17, 2013 for
MC 1.4.7
no new rooms yet but the whole map has been updated, fixed up, and streamlines. This version Includes:
COMMAND BLOCKS! lot's and lots of command blocks.
new waypoint system
text done with command blocks rather than maps
aesthetic adjustments and additions (such as fireworks)
fixed errors created by previous minecraft updates
streamlined books
eliminated quidditch competition because it was wayyy too hard. You still get to fly through it though
began work on the upcoming version...which should be pretty damn big
mob griefing turned off
---OLD---------
v2.0- August 8, 2012
add story to the map
add study (room)
replace lava buckets with diamonds
add clear directions to the master bedroom level
make parkour in the master bedroom easier and the final stage optional (to have better difficulty progression)
add potions and enhanced armor to the game
custom texture pack
changed store items to enchanged items
add book dimensions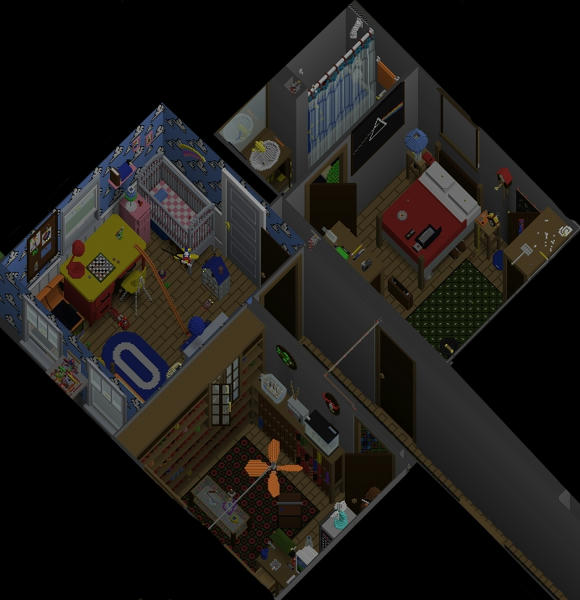 v1.5b - February 6, 2012
turned off single player command:'instantmine'
fixed broken access to medicine cabinet
v1.5 - December 19, 2011
added checkpoints all over
fixed store
added more directions
beta version of map for basement
fixed a few aesthetics
replaced missing lava bucket
fixed broken spawn point (no longer should spawn on top of the map)
added level lighting
added more cheese to latter parts of the map
if you beat the previous version:
you can skip the first room by going into the "secret" walkthrough room, grabing a minecart from a provided chest, and using it on the elevator in the starting area. This should bring you to the end of Room 1 where you left off your journey.
I will also update this thread over the weekend along with a map update with any errors people might find....SO LET ME KNOW!!! please :]
IF YOU WANT TO USE YOUR OWN TEXTURE PACK READ THIS:

1. both the pumpkin and jack-o-lantern are faces for mice
2. cracked stone brick needs to be deleted/made transparent. I use it as an invisible supporting block
3. diamon ore gets redstone torches
4. lapis lazuli gets a lever
5. coal ore gets a pressure plate
6. gold ore gets a button

you might need to edit your texture pack to match this setup. in the very least do number 2. It will make the map look a whole lot better!

ERROR log (will try to fix these this weekend, let me know if you find any more):
-forgot to add additional fishing rods in Hitchhiker's guide book. You will probably use up the one you get pretty quickly. :/
-repunzel start and end "dialogue" isn't there, rapunzel map doesn't have text. (she just says thanks)
-issues with second store not working
-random vine overgrowth messing up a couple of jumps
-submarine mechanism might not be working correctly
-basilik kill at the end not working correctly
-a TON of spelling mistakes...but these probably won't be fixed...sorry
-pistons to medicine cabinet not working/circuit cut off
-LAVA IN BUCKET UNDER PILLOW WILL BE INITIATED INSTEAD OF DROPPING. needs to be replaced with a diamond anyway.
-elevators not working
ABOUT:*****************************************************
Story:
You're agent Mouse...Jerry Mouse! (Code Name: AGENT J) Your story starts on a beautiful, regular, calm day. It's an off day and you're about to take a quick nap after your filling cheese meal, when suddenly the emergency light starts flashing. You know what that means! The MSS (Mouse Secret Services) are calling you to report to Mouse HQ, something must be seriously wrong. They only use the warning light for the worst emergencies!!!
It seems the fast access route is blocked off and you can't get to mouse HQ quickly. But there must be another way to get there!! I'm sure you'll find it AGENT J...
[the story will first take you on a journey to find your way out of the master bedroom so that you can reach Mouse HQ and figure out what's going on. The rest of the story will focus on trying to stop the threat to the mice society on your journey to the kitchen, where an "event" seems to have endangered the mice' food supply...but you will eventually find out that the danger is much greater and more sinister than that...]
Let me know any issues you may have with the map so that i can improve it. But if you like it I can work on new rooms for the game.
About Project:
Tom & Jerry wiki
This map is an attempt at creating a full blown platformer game using Minecraft.
TEXTURE PACK:**********************************************
still a WIP - will make a new one because the old one was crap.
but I really like
Ovo's Rustic Texture Pack!!!!
so check it out! It definitely adds a lot of character to the game.
OFFICIAL PAGE
for "playable" texture pack (all advice on improvements welcome!)
(Alternative) JERRY MOUSE SKIN: by rsmalec**********************************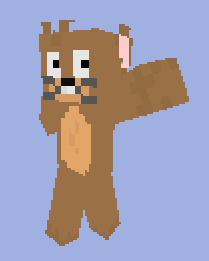 Get the skin here:
http://www.mediafire...brc4pet8wdisiet
also made by
rsmalec
Big props to him for making this!! it's awesome!
http://imgur.com/a/NKZwv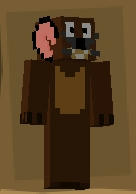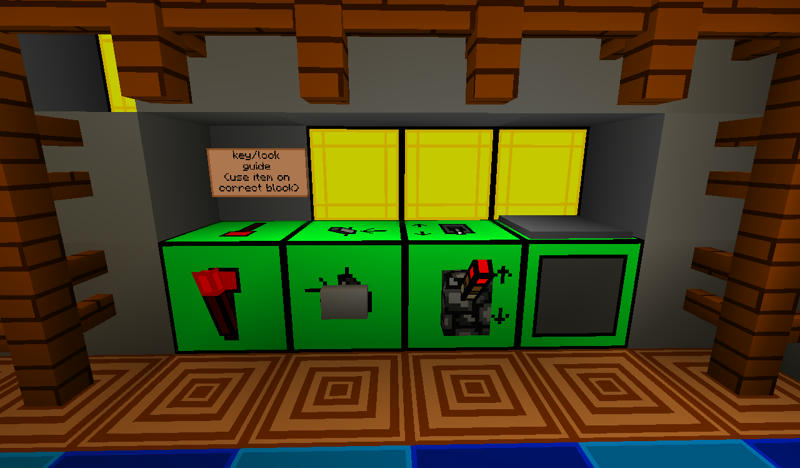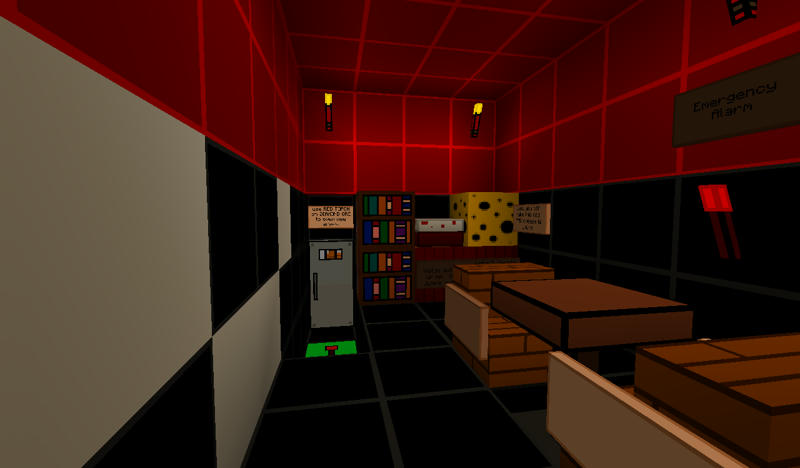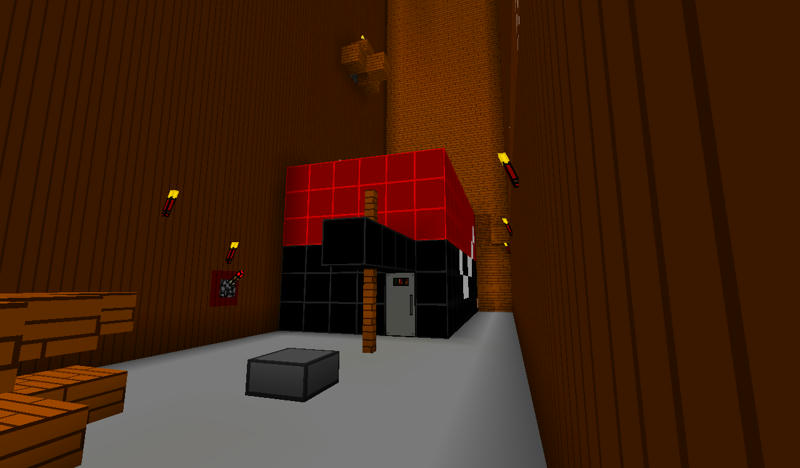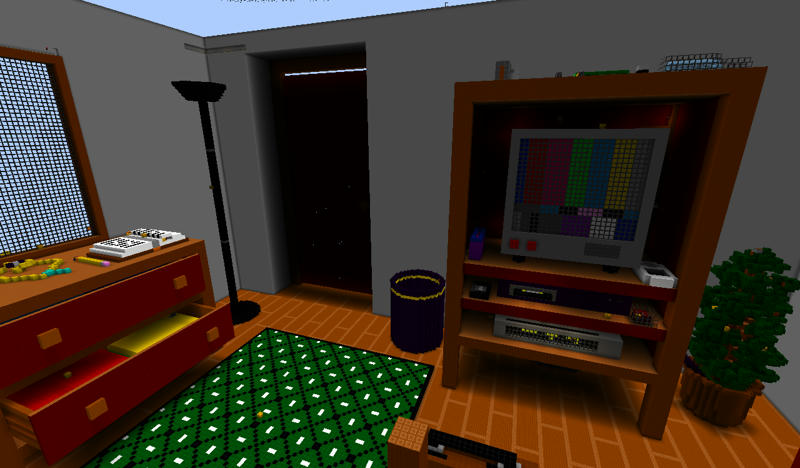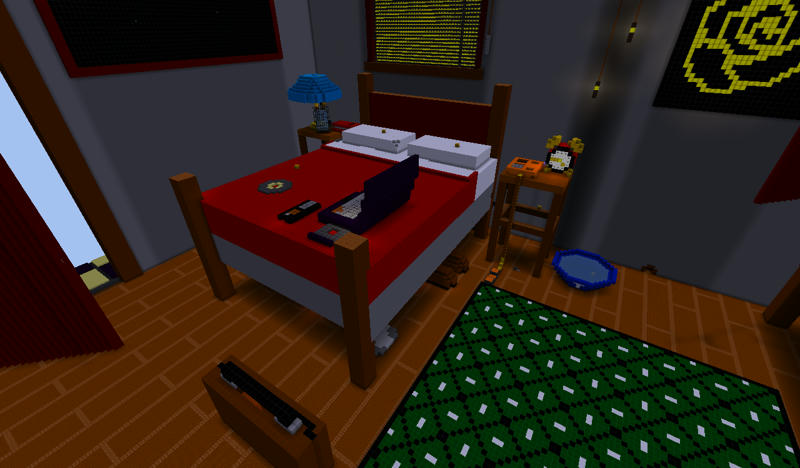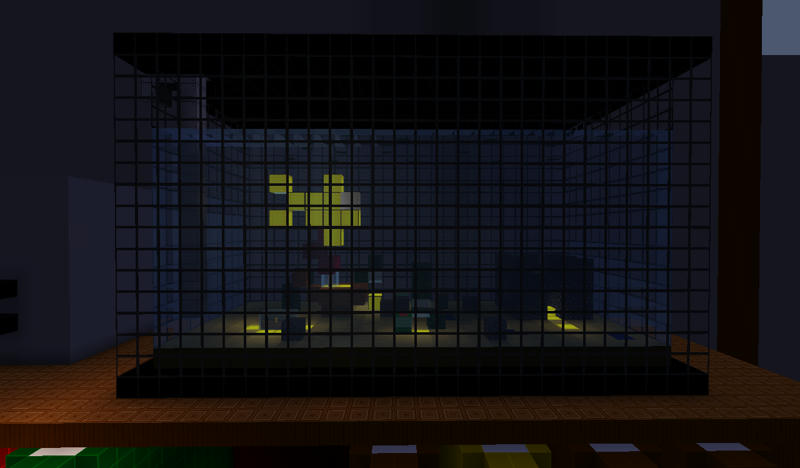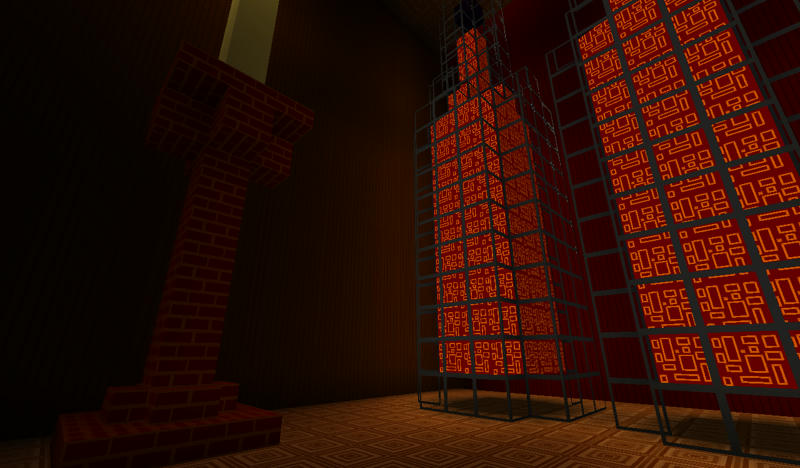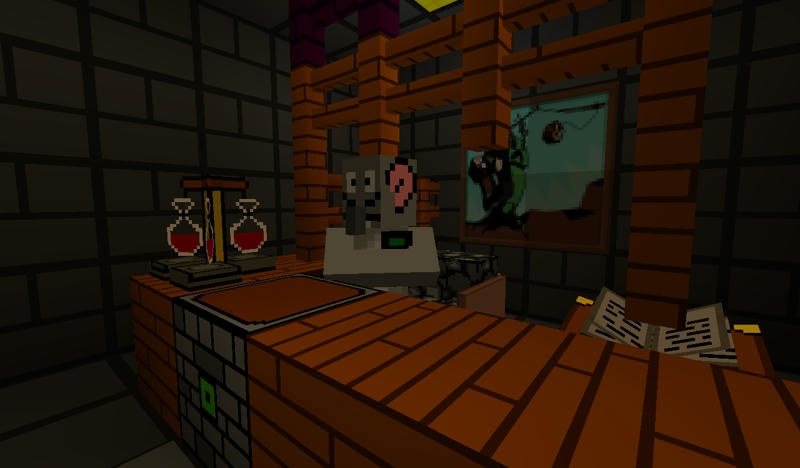 ***I highly recommend getting optifine and turning up the mipmaping to max!***
***also, max out smooth lighting to get the full feel of the texture***
- For a more "complex" texture pack I recommend using
Sphax pureBDCraft
VIDEOS:****************************************************
Previews
Playthroughs
By
NEARBYGAMER
check him out on the youtube on the interwebs. I promise, you will enjoy his work!
By
PlaayDark
for a Portuguese playthrough
By
joeyboy99able
if you're in the mood for a impatient (symptom of minecraft adventure players
) foul mouthed brit...and who isn't?
By
foxokon94
this guy is just getting started! and he's from Norway(i hear it's nice)!!!
How to use the store:
Guide to making a store in minecraft 1.0
SCREENSHOTS:***********************************************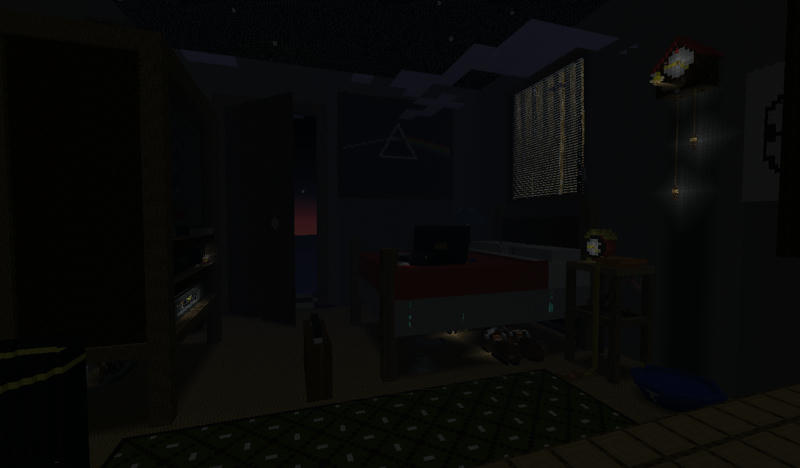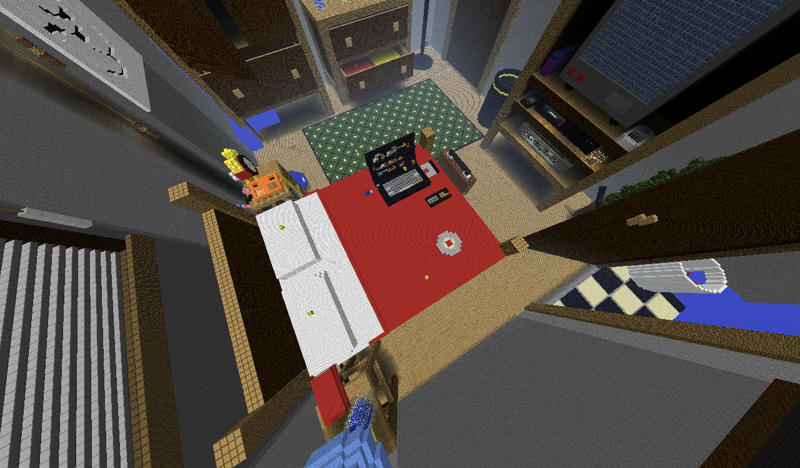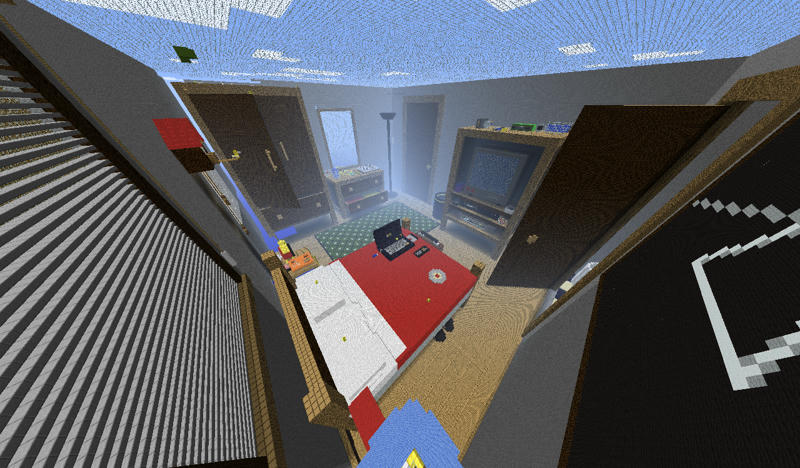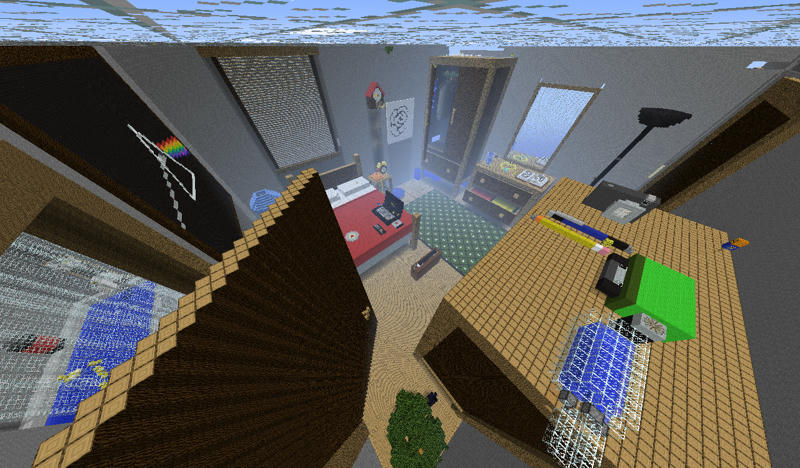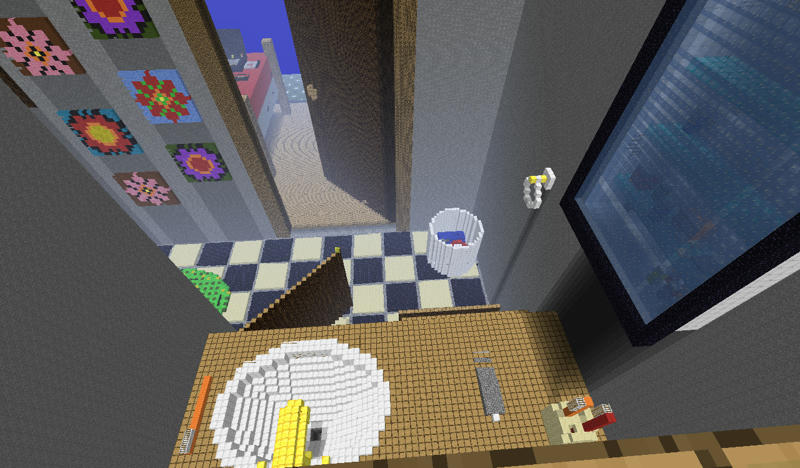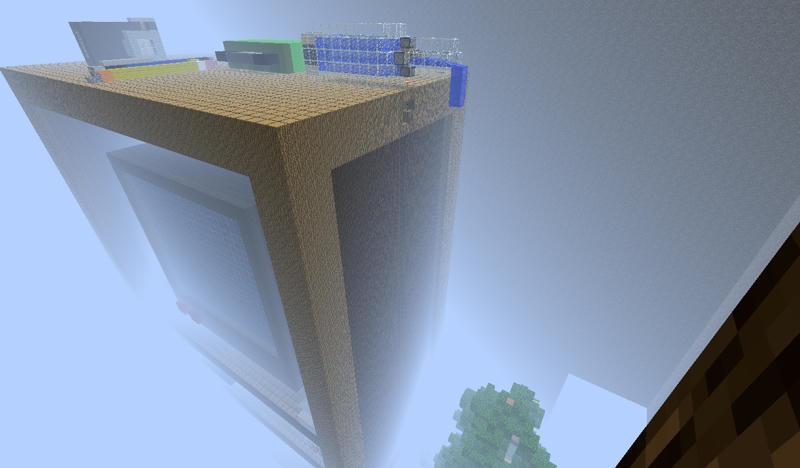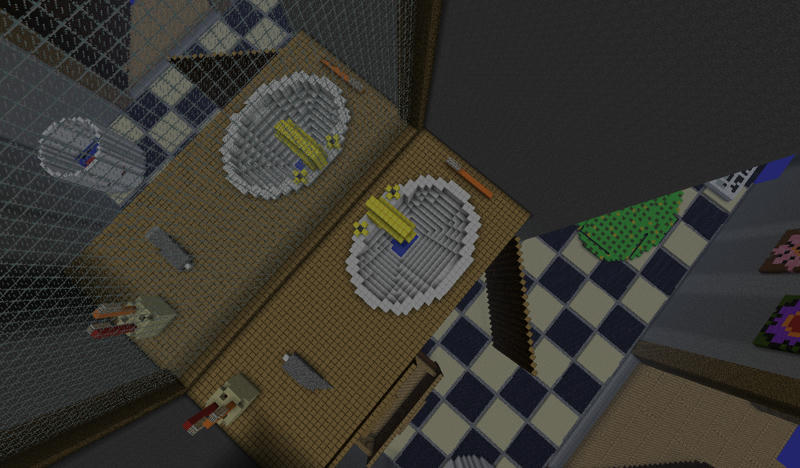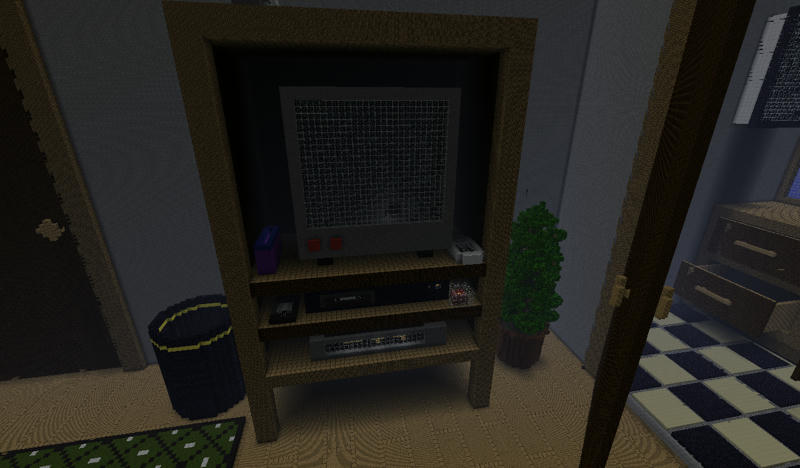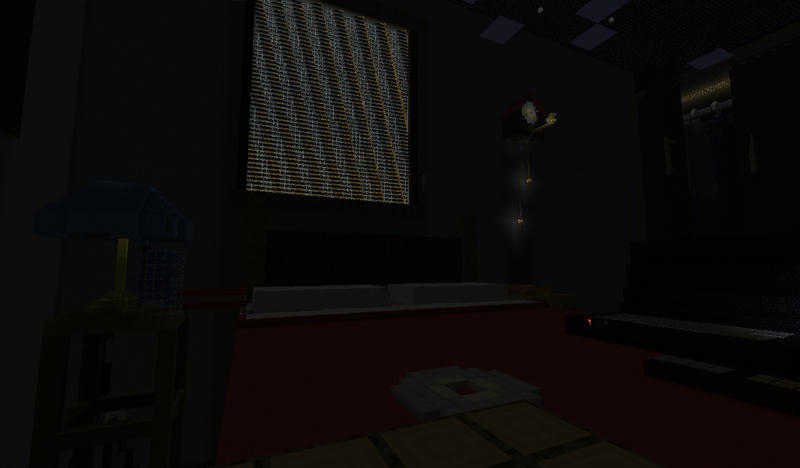 MODS:******************************************************
Needed:
-
NONE
this is a vanilla map!
Recommended:
- Single Player Commands
(LINK)
for saving, otherwise the game can get pretty tough in some spots
- ** TooManyItems
(LINK)
can also set day/night and help you save in beds (more vanillaish then spc)
- *** Nerf Griefing Mobs
(LINK)
stops mobs from griefing the map. this way you can play on easy or harder without mobs messing stuff up
- any mod that makes this map look prettier (like shader, shadow, water mods)
BASIC RULES************************************************
*are also listed in the game.
NO cheating
NO breaking blocks (INCLUDES PLACED MINECARTS, TORCHES, REDSTONE,etc.)
NO crafting unless told to
NO taking items that have already been placed
Follow signs
All needed items are given to you in a chest or from a dispenser
Collect cheese as your score.
You can use cheese blocks in difficult spots, but you can't pick it back up if you do!
There are also hidden diamonds that count as bonus score.
Play on: easy. (if you can turn off mob griefing then u can play on harder settings, would make the game harder, but more fun!!)
REVIEWS:***************************************************
version 1.0
by
rsmalec
(16/20)
Amazing builds and detail. Clever redstone puzzles. Unforgiving jumps. Redefines "open world". I wish the cheese (or signs) would have been used to lead the player thru the challenges and then let the exploration lead to the bonus areas. Half of these puzzles I would NEVER have found my way to them. The guides were absolutely necessary.
I played...
Minecraft Ver: 1.0.1
Mode: Single player
Difficulty: Peaceful
Texture Pack: default
Mods Used: none
My Total Playtime: 3 hours
My Final Score: 7? I stopped picking up cheese early on
=======================
Map Total Rating (out of 20): 16
Individual Ratings
-----------------------
Creativity: 4
Detail: 4
Story: 2
Difficulty: 3
Progression: 3
=======================
playthrough notes:
(pre-play notes)
I don't remember how I found this map, but the first time I saw a screenshot I was impressed. Then I found out it was by the same map maker who did Super Mario Bros. overlordpawel has my respect!!
My son (9) and his friend played this map and got totally lost, and now I'm finally getting through my review queue and I have high expectations.
I've long wanted to make a 'point of view' map with a large-scale replica of a kitchen that you have to cross.
Regarding the forum post, spoiler tags help focus the reader, but you should have at least one logo, video, or screenshot to attract people!
I would also recommend giving some credit to your inspiration material (Tom and Jerry) and a link to the wiki or a youtube video so people can understand what you did here.
Lastly, think about putting some kind of read-me file in the map folder. In case someone downloads it and plays it without having the internet connection or lost the forum link.
Before -playing- the map, I had to fly around and try to appreciate the beyond-epic build:
The details are STAGGERING. I'm twittering for people to play your map even before my review is done.
Spectacular. The details are amazing - the sock under the bed, the usb stick on the bed, the curtain cord and lamp pull chain, floorboards, nightlight under the dresser.
And the mirror. OH MY GOD!
The phone. THE PHONE! WOW!
The alarm clock minecart.
The cuckoo!
Holy cow - inside the mattress even.
INSIDE THE BRIEFCASE?!
Ok... this is not the way I typically do a review. But I just can't stop sightseeing.
Trash in the wastebasket.
Inside the vcr.
The bathroom floor tile is brilliant use of half-blocks.
There's even a basement with leaking pipes.
The spawn reset area is fantastic. Fantastic.
(play notes)
Got rid of the minecart and door in my inventory, per your forum post. Seriously, you should fix that and reupload - it will save you hassle in the long run.
Am I allowed to break the cheese (sponge) in the starting room and take it with me? I won't.
I like that you used diamond ore as a keystone.
Oh cool - we started in a Nike shoe box. Nice touch.
Uh - you left instantmine on or something - I just punched through a wall. Resetting the map and deleting spc.settings file
Are these empty thread spools?
Mission guides are a nice touch. Are they supposed to be mouse cages? I like how the left piston goes down but doesn't come back up.
Mouse trap in the back. I like that you basically give us permission to place/use our cheese to help with tough puzzles, at the cost of one score. So we can't break cheese.
Right behind the mousetrap is a chest with a button that I could reach by jumping.
I can't even make the first jumping puzzle, so I'm going to have to fly sometimes (for the sake of the review, honest!)
I notice there are blocks of cheese laying all around... so I guess I -can- break them... unless I place them?
Ok - I am NOT good at jumping and this place is so huge. I don't really know where to start or how to get to checkpoints. I am going to write down the mission guides and then follow them step by step. I think you should use the cheese as a crumb trail to lead the player through these missions. Then you wouldn't need the mission guides.
And many of the jumping puzzles are quite hard, which is your intent. I'm sorry to think that some people may rage quit. The redstone and other (non-jumping) puzzles are fantastic.
Found the gun in the pillowcase. LOL!
Even with the guide I can't make most jumps
Am I -supposed- to use cheese? For example, I'm supposed to go up the tv power cord? There's no possible way to do so.
Riding the water down after the camera is genius.
QTips in the top drawer
Ah! button on top of mirror.
Didn't notice the toothbrush heads were ladders before.
Lever -and- button in medicine cabinet? Ah - I see. Should put a sign by the gold ore?
Whoa! The cold water actually turns on in the sink. I love lapis ore = cold, redstone ore = hot.
Love that the bathtub soap is snow block.
I got up to the bath checkpoint, but I don't have a redstone torch?
There's a diamond ore block up here on the shower knob, but I forget what I can put on diamond ore.
Oh - a sub!
Aha - I got it!
cruel cruel tiles
Whao - these light up tiles are cool.
I went clockwise the complete basement before finding the skull, then allllll the way back.
AHA! I was wondering how to get into that minecart ride.
by rololed
("beyond underrated")
Alright. I'm one of nearbygamer's subscribers on youtube, and after watching his three episodes thus far I couldn't wait for more
The map looked so fantastic, I wanted to try it myself.
This is actually the first adventure map I've played in minecraft whatsoever. I'm very, VERY impressed. The visuals in this game are absolutely amazing, and one of my favorite parts is figuring out exactly what I'm looking at
. Very ingenious.
Sadly, I do have a question/problem with the map
SPOILERS
I've made it into the bathtub with the rubber duckies and whatnot, collected the redstone torch, and found the diamond under the faucet/knobs where I need to turn it on. However, placing the redstone is not doing anything for me :/
Is this what you said you needed to fix a few posts back? If so, then the non-adfly link is not up to date.
Other than that, I haven't had a single problem so far. None of the jumping puzzles are too stressful (yet), and I feel like I'm keeping up nicely with the cheese
Haven't touched the little tip-room thing, either. I wish I had the hardware to make a lets-play of the map, but I'm afraid fraps bogs me down way too much
. Keep up the absolutely amazing work, though! Again, this map is fantastic and I recommend it to everybody.
Cheers.
edit: Alright, turns out the torch just didn't do what I expected it to do
I completed the game with 91 (9 beds) Cheese and 3 lava buckets (+ the bathroom trashcan, so 4?
) The ending was brutal, installed Single Player Commands just for the occasion
I made sure to land every jump, but flew back up when I fell. I feel like I'm much better at ladder jumping due to this map, lol.
Anyways, as said before, simply beautiful map. I'd love more rooms. This map took me about 6 hours to clear (with a bit of cheating at the end), and had fun the whole time. Outstanding.
................................................................
......................................
..................
Played through this entire map countless times. Even passed the ending jumping legit (beds, but still legit
)
This map is beyond underrated. After completing this several times, I went elsewhere to satisfy my parkour/adventure map fix, and nothing even comes CLOSE to this. No offense to the creator, but other open-world maps such as Assassin's Creep really can't even compare to this one.
If I had to give anything constructive at all, first and foremost, I think you should replace the missing lava bucket in the bathroom (does this mess with adfly?) Other than that, the bathroom sink/cabinet feels a little lacking on the cheese. Throughout the whole map the cheese is relatively predictable enough that you know where to expect some, while still being creative and challenging to obtain. The bathroom drawers/cabinet give more of a "there should be a cheese here" type impression.
Finally, glitch/bug related-ish, there's a small hole that's accessible in one of the corners of the walls from the train tracks (leading to the mirrored version of the room). If you wear full diamond armor, you can jump into it without dying.
Anyways, again, amazing map. Good luck on the success of it so far, and I hope it gets the recognition it definitely deserves at some point. Keep up the good work, and pump out some new rooms
PS: I've been trying to get CaptainSparkles' attention, and get him interested in a Lets Play. No luck so far
by
eti33
(19/20)
19/20
This map is just AMAZING! My 4x4 dirt house is nothing compared to this
I would totally recommend this map for people who like parkour. I started this map, because I thought it would be funny, but it seemed it was more then that. When I began playing I just parkoured everywhere I could. When I was playing the map, I really needed the helping room, because I walked everywhere and couldn't find the cable I had to go on .
The detail in this map is really good. I wish more people knew how to add good detail! (I'm also a failure at details ) It was a good idea of having collectables in the map. I'm a perfectonist, so I'm always searching for everything everywhere. I got 103 blocks of cheese at the end of the map, but I used one cheese for the store and three cheese for the bed. That's in total 107 cheese. And I found all ten lava buckets.
I really liked the effect of the mirrors, just copying the whole map and mirror it at the mirror. There were some things I didn't like. I somethimes fell at high points and died, so I had to parkour my way back all the way to where I fell and in the meanwhile my stuff dissapeared (I just cheated them back). I know you can't change it, but it was something that frustrated me sometimes. The other thing I didn't like, was the underground level, it was just too dark (and I don't like that) and too long. I got so angry when I died for the 10th time by those stupid skeletons (I used all my arrows) so I put it back to peaceful.
It also said that the last level was very hard and you had to take many beds, but I completed thet stage on my second run (I feel pro )
I really hope the next one will be as good as this or even better! I'm looking forward to it!

I really think this map deserved a 19/20! Becuase of the good detail, the length and the difficulty, but sometimes I got frustrated. You did a good job overlordpawl! Good luck with building the next map.

by
jaycerulz
(10/10)

­ing huge map. Attention to detail is amazing! Its so big. I could spend days on that map lol. Nice original idea behind it also. havent seen a pumpkin man like that in forever! lol. Top Score. Needs to be on front page. Share it to others dude

10/10

by
_oxymoron_
(10+/10)
Jerry's Adventure - 10+
this was possibly one of THE funnest maps i have ever played. it brought one of my favorite cartoons to life, Tom and Jerry. the attention to detail in the map was phenomenal! everything was so life like it was crazy. you can tell the map creator spent alot of time in this map and it was well worth it. the missions were so fun to do, you were climbing lamps, jumping on beds, swimming in a toilet, literally everything was there to see and use. be prepared for the end of this map however it takes a sharp turn when it goes from wonderful sight seeing to the hardest parkour ever. but that is what makes it so much fun. i finished this map in about 4 hours and i gave this a 10 rating and here is why
missions - 10 so much fun to do, each mission involved climbing or scaling massively large representations of a bedroom, most enjoyable.
creativity - 10 not only did he make larger then life representations of everything, he recreated what looks like tom and jerry, and he made sponge, cheese!
uniqueness - 10 very original and oviously spent a lot of time on it, loved it. also the shop was possibly one of the coolest things ive seen in maps
difficulty - 10 perfect flow of difficulty, it went from easy and gradually got harder, which is how most maps should go
enjoyment - 10 absolutly enjoyable, never a dull moment.
click
http://www.minecraft...-v15-11543-dls/
for a link to this map
by
oagao
(24/30)
Gameplay: 7/10
The gameplay was good, I guess. I thought the map confused me a little, so I ended up just running to the bathroom, then to the suitcase, and the store, and the shoe with a hole, and the bed finding all the cheese and seeing what the pumpkin-head had to say. But the basis of everything was good - the parkour was original, the redstone worked, and I did generally have a good time with the gameplay.
I ended up with 30 cheese. Is that good?
Aesthetics: 10/10
Are you human?
Forum: 7/10
The forum was clear but dull. The screenshots and the video's were good, but I would have liked to see the use of some of the
:Flint and Steel:
Ok, you get it. It would've coloured up the page a little more.
Overall: 24/10
Builders, be jealous. That's all I have to say.
reddit: failbotron
youtube: pstaraki
planetminecraft.com:overlordpawel