XShredderX
Coal Miner
Location:

Iowa

Join Date:

9/14/2011

Posts:

111

Member Details
Shredder's Ravine Survival!
Hi, and welcome to my first survival map!
Planet Minecraft link:
http://www.planetminecraft.com/project/surv11shredders-ravine-survival/
I found a ravine while in creative mode, and came up with this idea!
Features:
Eight secret rooms to discover!
Lots of challenges to complete!
Lots of secret treasure!
Obstacle courses!
Secret booby traps!
TREES! (Kind of need these to survive...lol.)
Challenging mob areas!
And more!
Screenshots: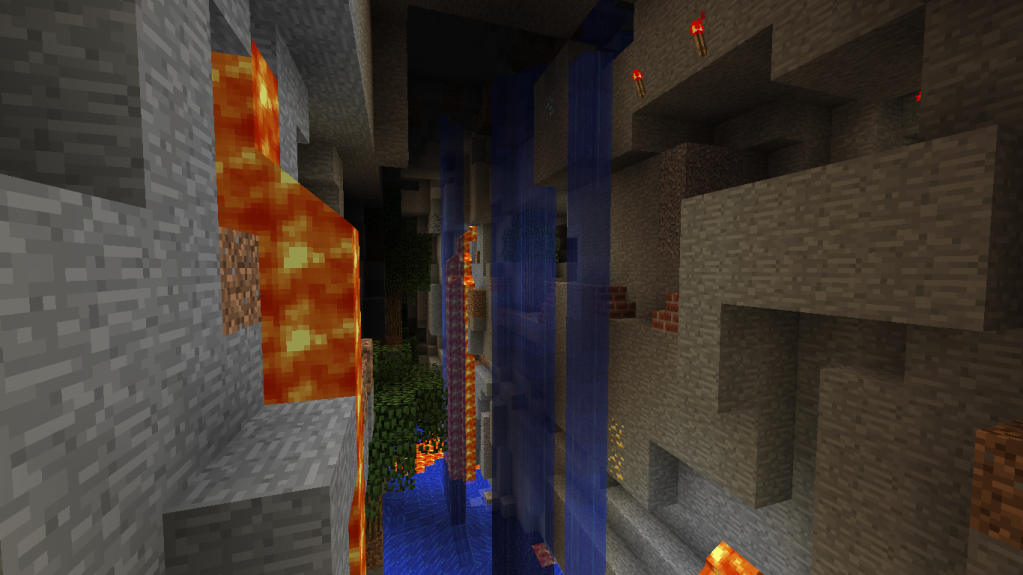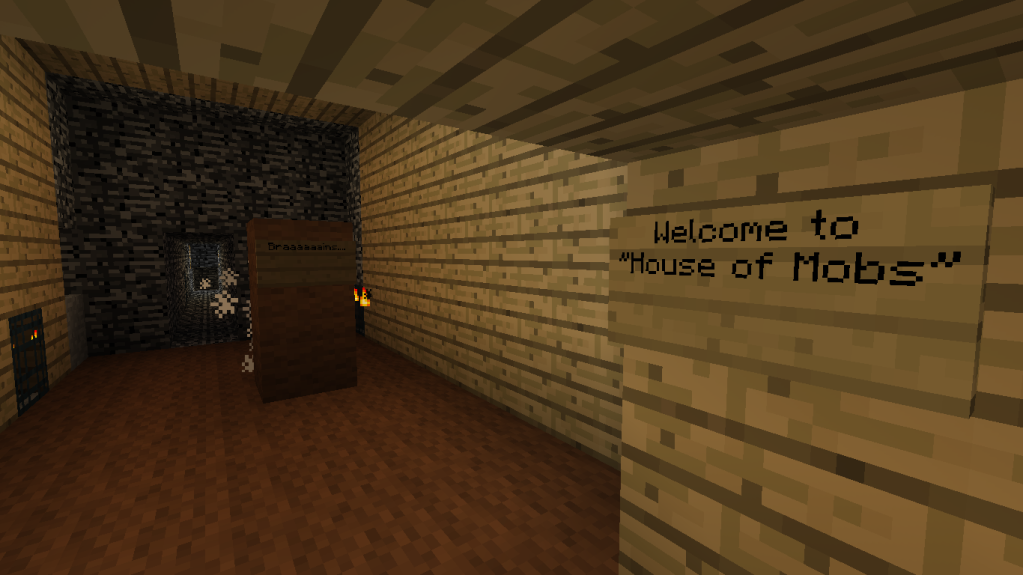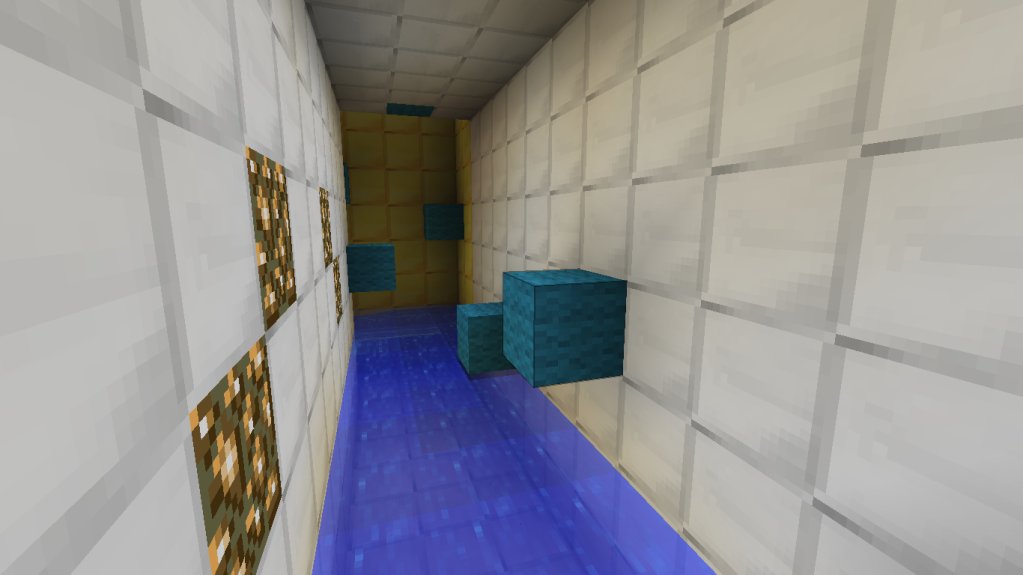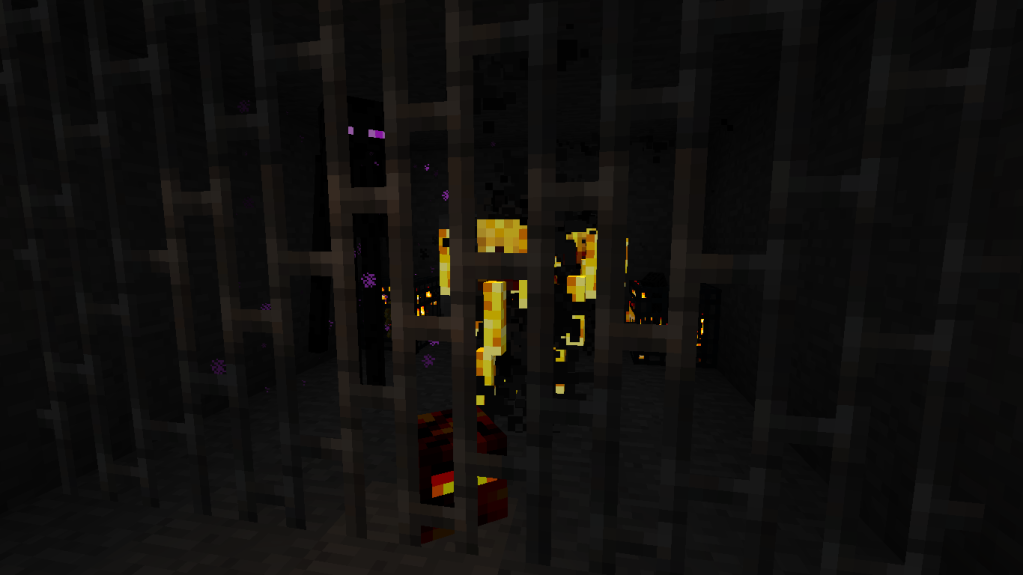 Here is the reward in one of many secret chests!
Let's Plays:
None yet. Check
THIS
link for info if YOU would like to make a Let's Play :smile.gif:
Don't destroy ANY iron door!
Play on Easy+ unless told to change to peaceful.
You can only use levers, buttons, etc on DOUBLE iron doors!
When told to switch to PEACEFUL or TO NOT DESTROY BLOCKS, listen.
Don't try to get around ANY iron door! Mining around it etc.
If you see random bedrock, just ignore it. It's to stop people from mining into treasure rooms etc.
Do NOT destroy ANY blocks or items previously placed! (Glowstone, Signs, Torches, etc.)
No mods that allow you to get items via hacking (inv mod, single player commands etc.)
Don't leave the ravine.
Read every sign carefully. Some have instructions that you MUST follow.
Have fun!
Challenges!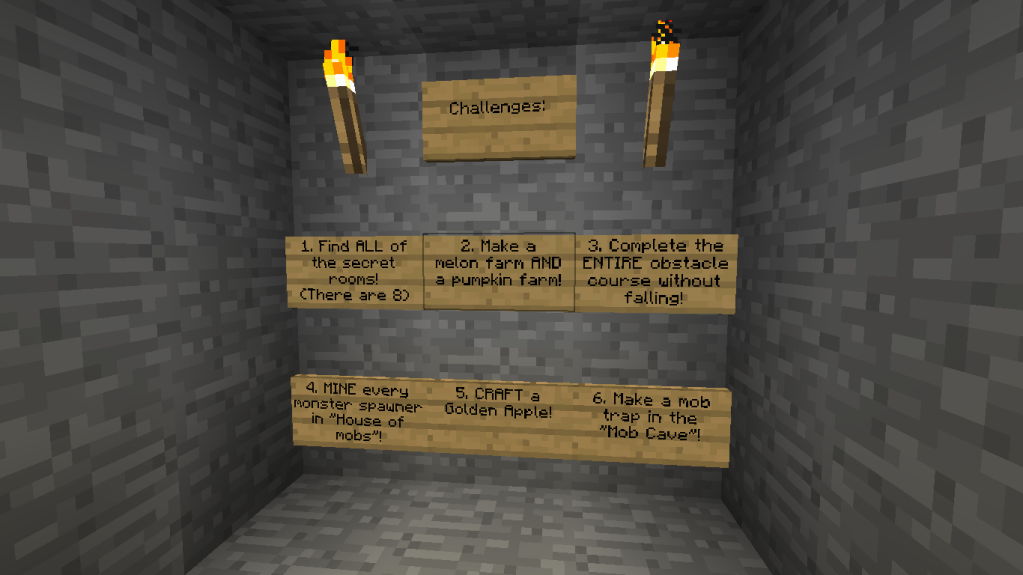 How to download:
1. Click link at bottom.
2. Open up zip file "Shredder's Ravine Survival"
3. Click and drag the folder INSIDE of the zip folder to your saves.
The bed is for if you die, you can respawn.
READ THE RULES BEFORE DOWNLOADING!
Download map here!
Banners:
Just copy the image URL!

Copyright:
You may NOT upload my map on ANY website without MY permission! Someone by the name of FakeloginGreifer took my map and uploaded it to Planet Minecraft!
SO UNDER NO CIRCUMSTANCES WILL ANYBODY UPLOAD MY MAP ANYWHERE
!