Jerredd
Out of the Water
Join Date:

8/30/2011

Posts:

9

Member Details
Apollo 11
Description:
You are Neal Armstrong and you have to go through alot of stuff to go on the rocket trip to the moon!
Time:
July 1969, about to take off to the moon.
Downloads:
If you downloaded it before this one, that one was messed up.
Here is the new link!
v1:
http://www.mediafire.com/?lltx2clx2nbp2b9#1
v2 Progress:
READ:
Note that the Moon mod is NOT fully updated, there isnt that much.
When there will be a new update for the moon mod, I will update this map!
How to install:
When downloaded the .jar, open the jar, and put the folder inside the jar, to the minecraft saves file.
You are done!
Have fun!
Mods NEEDED!:
Moon Mod:
http://www.minecraftforum.net/topic/553028-173-the-moon-v10-wip/
WARNING: If you do NOT install this mod, this map will NOT work, and might crash your minecraft.

Videos:
Comment, rate, and subscribe!
Do not forget your supplies in the chest!
Suffication will happen when you are on the moon with no Armor!
This map will be updated as time goes.


Remeber that this is v1!


I will put v1, v2 etc. next too the download so you will know.
Created by me (Jerred)

------------------
Youtube: http://youtube.com/JerredHD
Subscribe?

Images: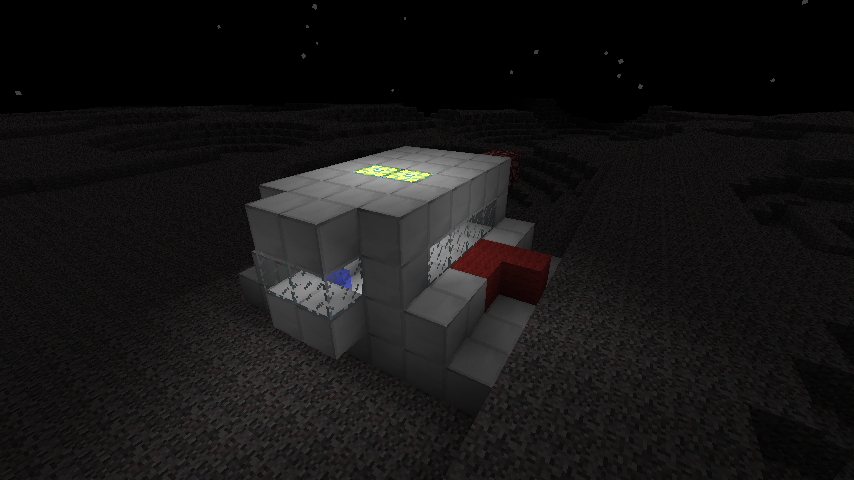 Last edited by
Jerredd
: Aug 31, 2011