Chromostone
Stone Miner
Join Date:

8/21/2011

Posts:

29

Member Details
This is my first REALEASED Adventure map! YAY 100+ DOWNLOADS!
The object of the map is really simple. You must stay within the redstone circle and kill...or run away from
monsters! There MIGHT be spawning issues, if so, please tell me. This map is best when played with friends!
If there are any bugs or issues please notify me. As all of you should know, this map isn't designed for peaceful mode.
Please play on Easy, Normal, or Hard.
Download:
http://www.mediafire.com/?t59u6ao8u02r8el
While Testing, it took a while to log in (i was in a pitch black world for a few seconds) If this happends to you please be patient!
STORY:
It was a normal day at school, untill your village was destroyed by a massive wave of demons! You (and maybefriends) take shelter inside your school!You and your friends ...maybe... are the only ones left! The rooftop has been blown off and your now forced to fight for your life!
Yes...I know...not the best story, but I was in a rush!
Please note that this was in my orignal world meaning a lot of stuff may be in here that are out of the circle.
There are ruins of my city I blew up so you wont see them in an upcoming custom map (Maybe)! Yes, i made an copy for those of you who will call me and idiot for this. There are still a lot of things out there but i doubt you'll even try to find them!
Point System:
I thought that maybe I should put points into the map! So the longer you live, the more points you have!
Use a timer! If you don't have one, feel free to use a free one by searching for it on google! If you're playing on normal, your points are doubled, on hard they are tripled! This is not necessary though!
Rules:
-You may break ANYTHING
-Do not burn the school down
-Kill
-You may only use the redstone torches I supplied you with!
-No destroying spawners or putting torches around them
-You may not plant blocks in holes! but you may anywhere else as long as its within the
redstone circle!
-Have Fun!
Tips and Hints:
-When you spawn, there SHOULD be a hole with a lake in it (surrounded by wood planks) go in there and go up the
ladder!
-Theres a secret basement room under the gym with supplies. The training room also has supplies!
-The cafeteria will supply you with food!
-You break cobwebs with swords! Not the other things!
-You might spawn somewhere inside the school (from what I tested)
-Theres a giant hole in the training wing....you might want to keep that in mind!
-No a creeper did not blow the holes in the school while I was making this!
-Theres a lake connected behind the school that doesn't have any spawners but it is dark..at night!
-If you decide to use the "magic stuff" in the magic room in the training wing...don't burn down the place..keep your
fire controlled!
This school contains:
-A Front Office
-A nurse room
-A Gym With dodgeballs (snowballs) in case you and your buddies get bored
-A training wing (archery, magic, and fencing)
-Eight Classrooms (most are unlit)and each room has a deifferent chair/desk arrangement!
-Blood (redstone)
-Cobwebs
-Spawners
-A detention room
-A teachers lounge
-Holes in the roof for light
Pictures:
Sorry for the "Not as good as usual" pictures, Like I said, I was in a rush to post this!
Cafeteria: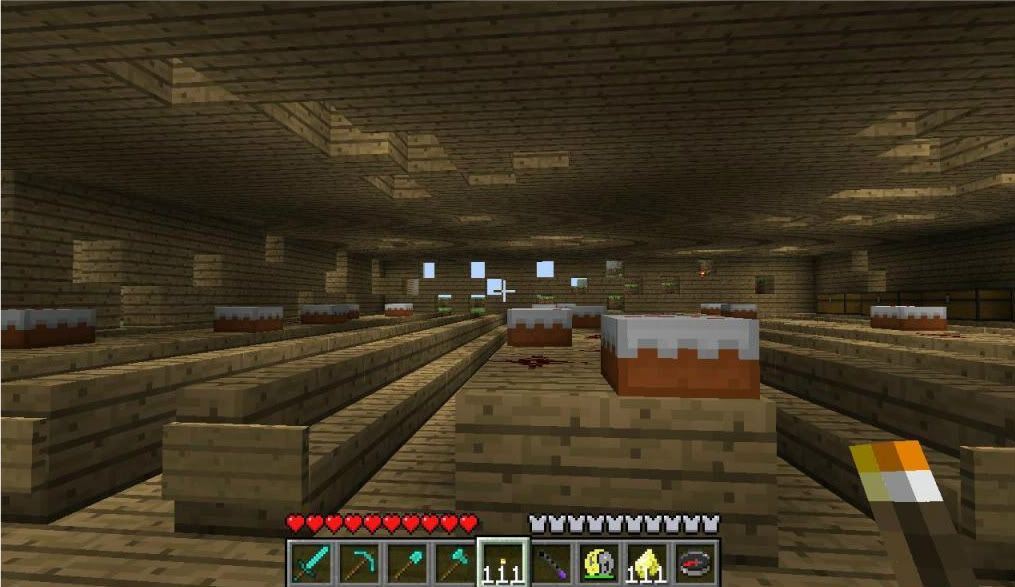 Roof(blown off 2nd floor):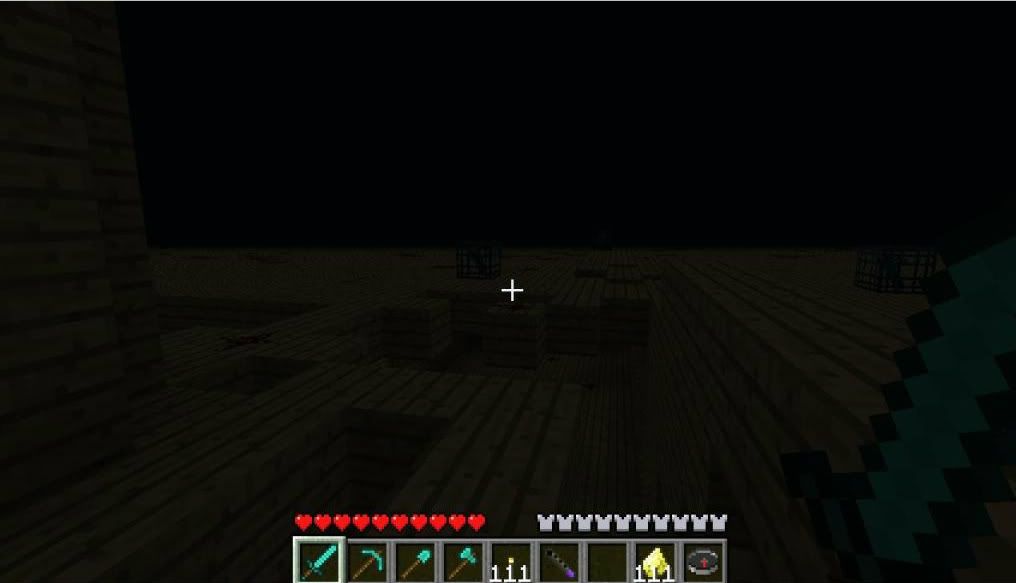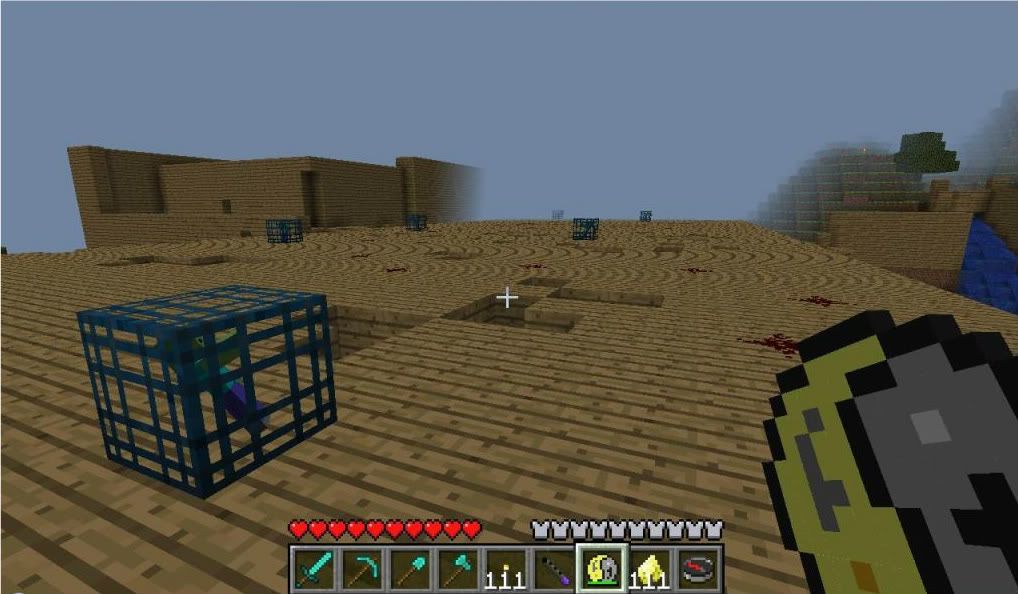 Hallway (1st Floor):
Breakthrough (a giant holw in the wall):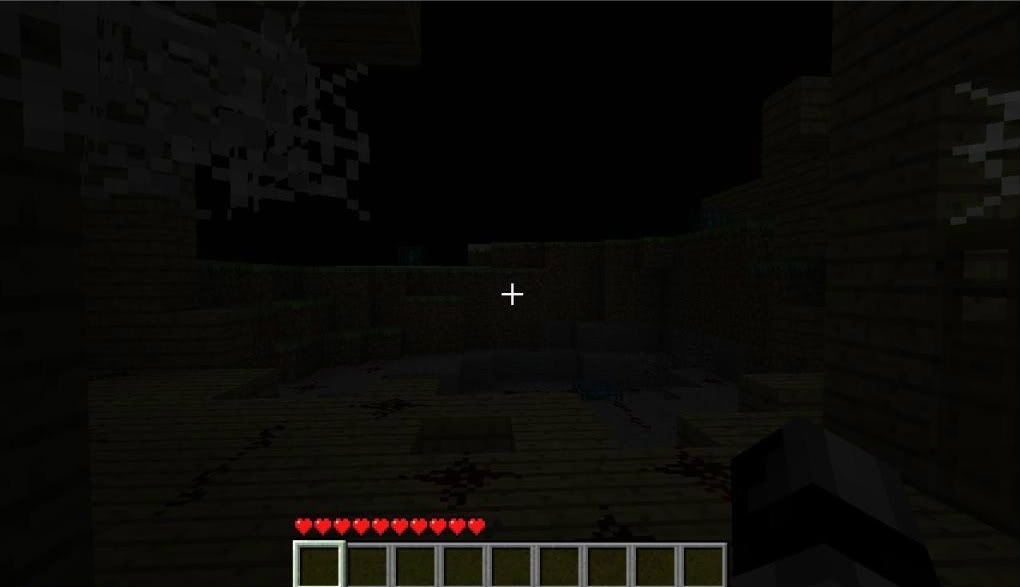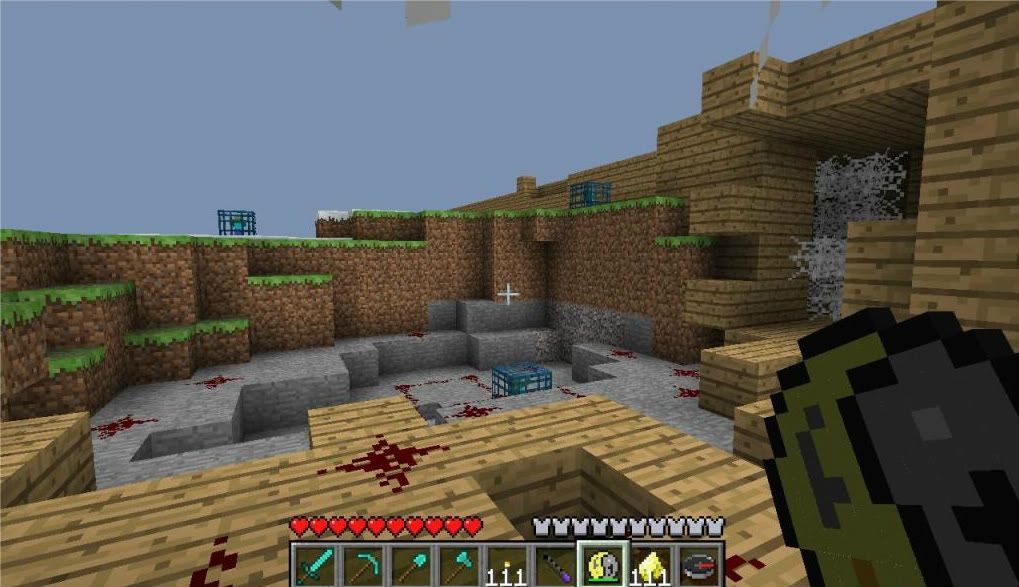 1 of 2 of your only lit classrooms (probably the worst chair arrangment in the map):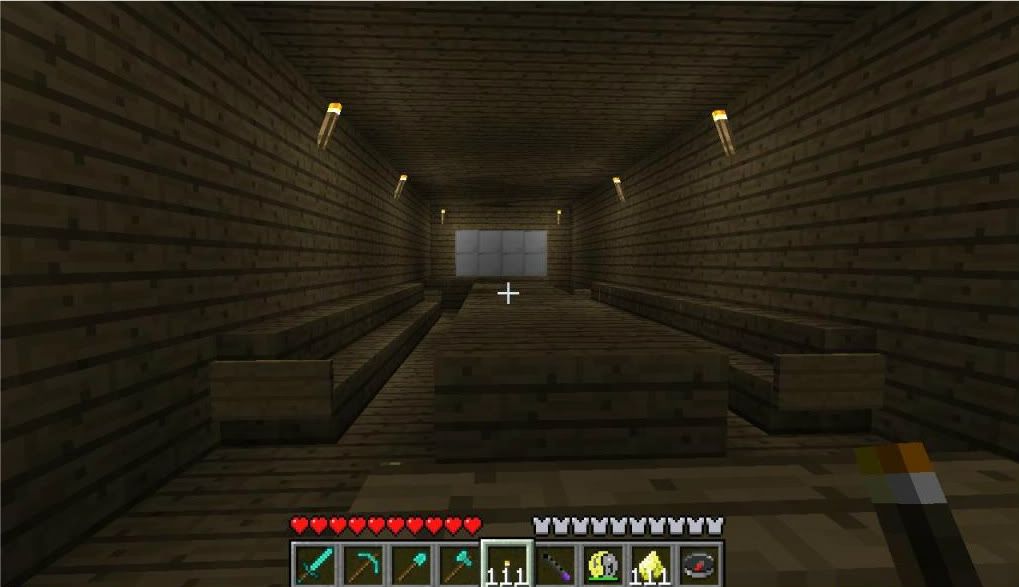 Download Link:
http://www.mediafire.com/?t59u6ao8u02r8el
Please Notify me of any issues!...I've said this about four times...I'm really serious about this...
Installation Guide:
Single Player:
1. Run %appdata%
2. Go to .minecraft
3. Go to saves
4. Place "Defend the School"(the folder) there
5. Play
Multiplayer:
1. Replace you world file with "Defend the School"
you don't really replace it, you could just put the world file somewhere else until you want to play that world again.
2. Rename "Defend the School" to "world"
3. Run your server and play
Having Issues?:
Q: Spawners Spawn pigs?
A: Turn on your hostile mobs or turn to anything other than peaceful!
Things:
Posted New Pictures (8/24/11)