JakeWasHere4
Coal Miner
Join Date:

1/18/2011

Posts:

106

Member Details
This is the Dragon Universe, in Minecraft. The V2 Download is officially up!
Updated Full-Length Machinma made in map! Download Below.
Screenshots of just a handful of the landmarks in this map:
Goku's House:
Korin's Tower:
Kami's Lookout:
West City Day:
Hyper Bolic Time Chamber:
Kame House/ Master Roshi's Island:
World Tournament: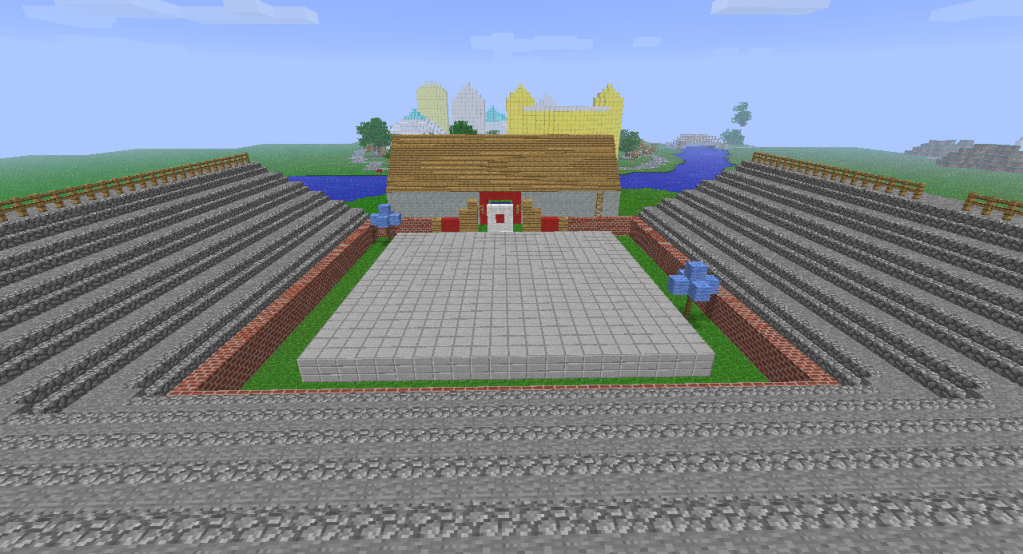 Cell Games/Desert with Yamcha's Lookout:
Babidi's spaceship:
Babidi's Spaceship Inside (Too bedrock)
Buu's House:
Muscle Tower:
Snake Way:
Otherworld:
Namek:
H.F.I.L:
Hidden game inside the map:
Walk through showing off things in the latest update. (Not completely up to date)
Things to do
-Find all 7 Dragon Balls
-Summon the Dragon Shenron
-Explore
-Put on server and have a World Tournament
-Live as a Saiyan
-Survive
-Go to Namek
-Find Namek Dragon Balls
-Go to the Otherworld
Banner to help support the map:


NEW DOWNLOAD WITH NAMEK/OTHERWORLD V2:
http://bit.ly/MLbMa8
Link to texture pack forum: http://www.minecraft...0#entry14770650

Texture Pack Screenshots:

Texture pack changes:
All new armor
Dragon ball skin on Jack o'lanterns
Shenron skin
Default Goku Skin
Lighter Clay
Greener Grass/trees
Namek skins
Various Item changes
Many new Dragon Ball Z related paintings
Various other changes
Please comment with feedback!
**Edit** May 5th 2012: The update is finally here! But that's not all! The texture pack is also here! As well as a NEW, full length, Machinima done in the map. Keep checking back to see this, and comment to tell us what you think! Also, doing walkthroughs/play throughs of the map are always awesome! Hope you enjoy this long awaited update.