twigwig
Tree Puncher
Location:

here

Join Date:

4/11/2011

Posts:

23

Minecraft:

Twigwig

Member Details
Twigwigs Survival island!
the island is very much like the famous survival island, it has chalanges, minimal resorces and all but
this map also has one hidden treasure which will be the main challange in the map to do (challanges are optional)
one other thing about this map is that there is no iron ore anywhere! you must find and destroy the three mega dungons
to find the iron to make an iron pich to mine the diamond that taunts you from the start with this diamond you can make a pick and open the blackened walls of the ye olde big box and find the yogcast related part of this map!
thanks for playing this it is also my first post! i think :smile.gif: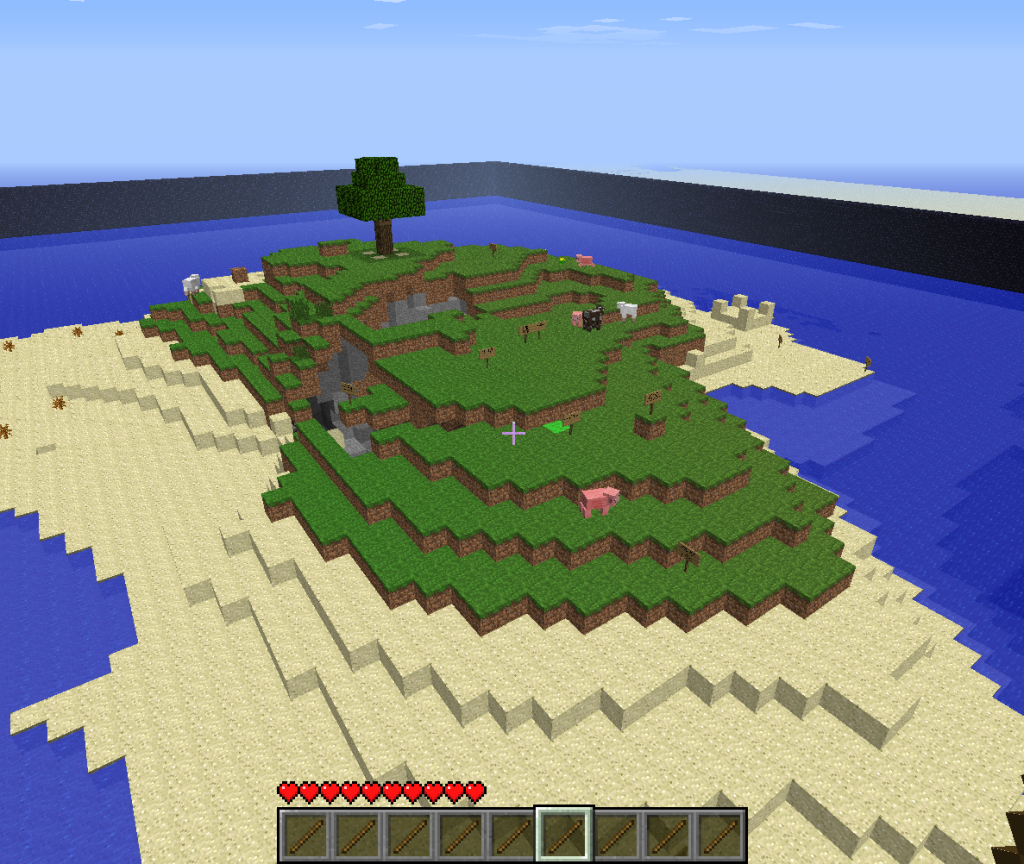 story:
you are deathly afrid of sea water and cannon enter the sea (lol)
one day you were punching a tree when notch
appeared POOF!
after one last punch you nocked a block out of the tree turning arounf you fing
that it was not notch
it was his evil brother herobrine. before you could
grab your awesome wooden sword herobrine modded minecraft introducing PHISICS! causing the freashly broken tree to fall onto you. in your dizzy and confused moment you hugged what seemed to be some sort of green...um... (male naughty parts)
before hearing ssssSSSSS BOOM! the map explains the rest.
very sorry but i am unable to insert snaps o da island sorry :sad.gif:
here is the island download
have fun and post pics thanks!
this it THE link!!!1
Last edited by
twigwig
: Jul 16, 2011
[SSSS]