King_Pikmin
Gold Miner
Join Date:

1/24/2011

Posts:

538

Member Details
FULL RELEASE ON IT'S WAY:
Some cool stuff coming. Expect it somewhere between next week and 2 weeks from now. Here is the log so far.
1.1
-Modified lava area of "The Desert Race"
-Added lapis protection system to "The Desert Race"
-Added test 6 and 7 (To be completed)
-Fixed a minecart booster track not being powered in the checkpoint to The Mine
-Fixes to Test 3
-Epic conclusion (To be completed)
Before you complain 7 tests isn't enough, I will tell you this. There is more than 2 tests coming. And yes it's only test 6 and 7. Good luck figuring that out. :wink.gif:
------------------------------------------------------------
You wake up in a cold place. You notice you are in a cell. A notice is posted on the wall. After reading it, you now realize one thing. They are coming for you. One thing rushes through your mind. Escape. As your journey to freedom progresses, you must be careful not to alarm any guards. Other subject's journals are your only resource, but they can make a difference between life and death.
Readme is in the .zip. Make sure to read it! Also, post your scores here!. Also, I would very much appreciate anyone who can make a banner.
Downloads:
Current Download (Beta 1.0_2)
Changelog:
Beta 1.0_2
-Changed version formatting, number after the decimal is now reserved for when (a) new challenge(s) are released, and the number after the underscore for fixes only
-Fixed orange book having no text
-Added yellow book
-Added to the Readme that you can burn blocks
-Added installation instructions to the Readme

Beta 1.0_1:
-Organized Readme and Book Entries

Beta 1.0:
-Released "The Institution"
-Currently has 5 tests + prologue / beginning story
High Scores:
1. fishtaco567: 35 Lapis Lazuli
2. ~Squid Empire~: 35 Lapis Lazuli
3. Frogythefrog: 34 Lapis Lazuli
4. ray73864: 24 Lapis Lazuli
5. Dyz-69: 20 Lapis Lazuli
6. Chimera1804: 9 Lapis Lazuli
7. None
8. None
9. None
10.None
Videos:
A 2 part series by I_KNOW (Minecraft Name) / DumbBond (Youtube Name). They missed the beginning as the spawn point is different from the start point, but that's ok. Also in the second video, the block was supposed to be there. They just burned the sticks they needed.
Screenshots:
A calm, nature-based test.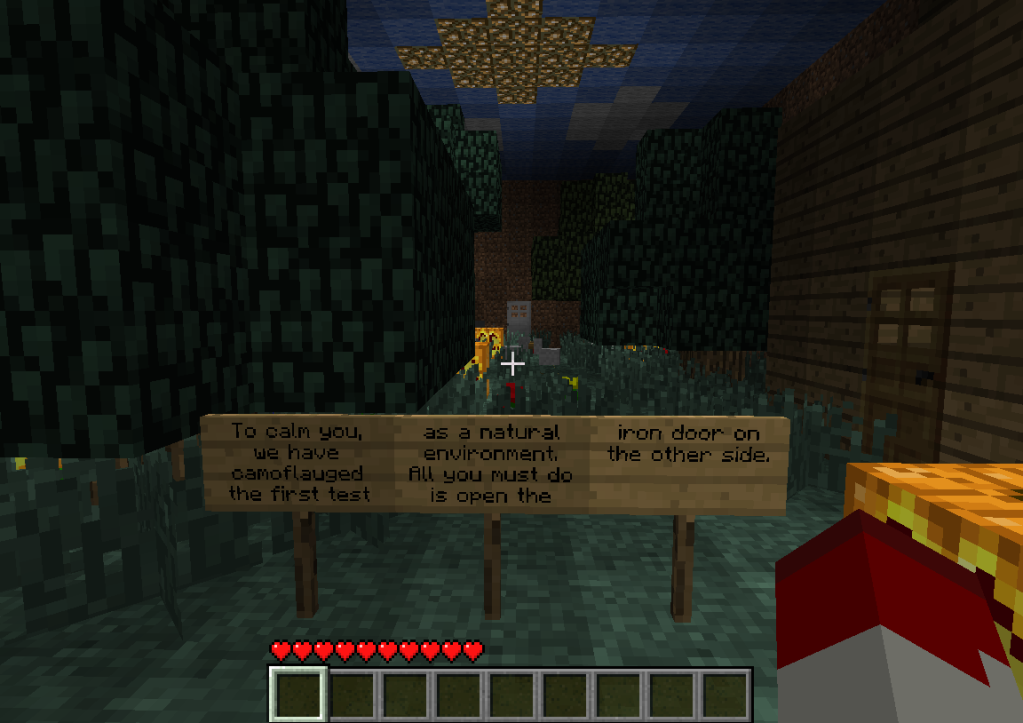 A redstone puzzle hooked up to TNT. Risky!
Another subject's cell.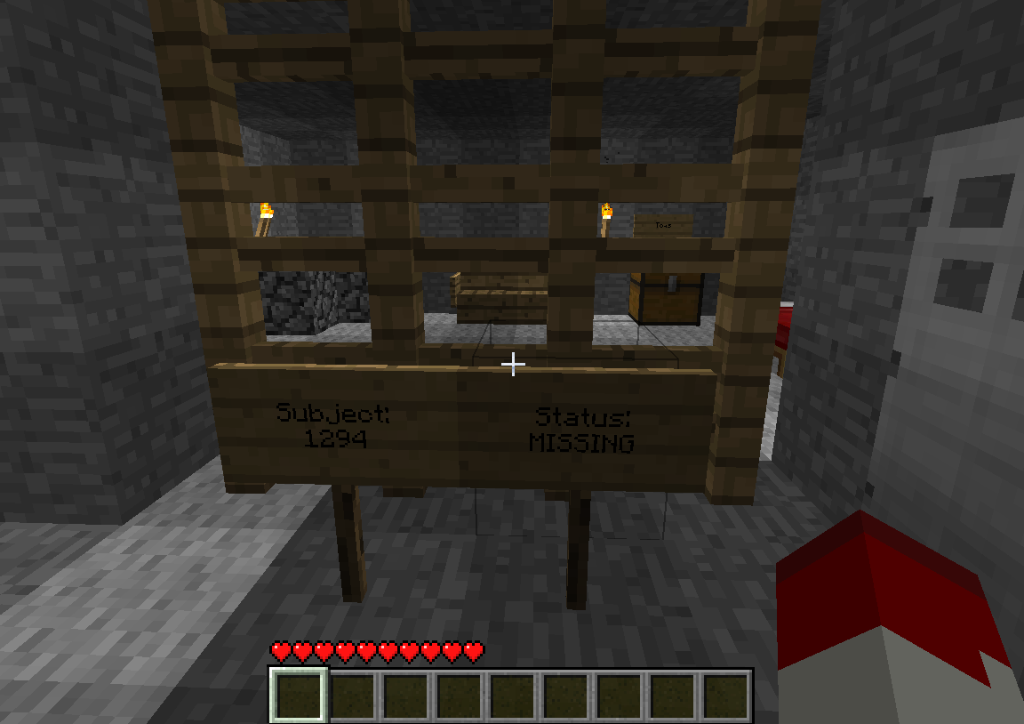 A door leading to the Subject Testing Wing.
2 guards having a discussion.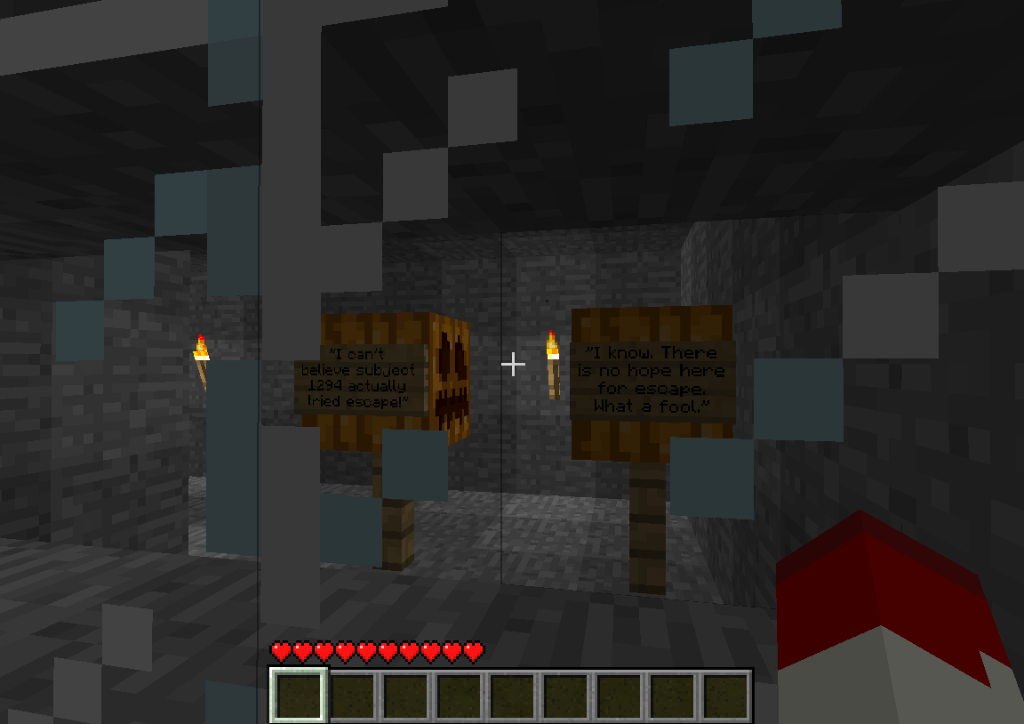 Support Banner:
[url="http://www.minecraftforum.net/topic/380823-puzskillthe-institution-50-downloads-wip/"][IMG]http://i1096.photobucket.com/albums/g328/King_Pikmin7/TheInstitutionBanner.png[/IMG][/url]