penguinboy666
Out of the Water
Join Date:

5/4/2011

Posts:

2

Member Details
**UPDATE, ADDING A SUBURBS AREA, ACCESSABLE BY TRAIN, MORE INFO AS IT RISES**
Hello there fellow Minecrafters, i'm Ronn, or penguinboy666...recently i got pretty damn bored. so i decided to make a big city map for you all to use!
This is not a HUGE ASS BIG OMFG city, but, it is big enough to have fun with in roleplay, and, much of the wilderness that regular Minecrafters know and love is still there!
The city is split into many different streets, the names of said streets are...
Main Street
Lazuli Way
Brix Street
Clay Way (DEAD END)
Diamond Alley
Obsidian Lane
Cobble Road
Sponge Street
Boardwalk Ave.
Also, the city has many buildings, useful for roleplays, including
Police Station
Hospital
Book Repository
Many different shops for materials
Movie Theater
AND MORE!...
Here's images of what the current WIP of Indigo looks like.
Sponge Street Theater
Obsidian Lane Housing Complex
Brix Street and Ol McRonald's Farm
Main Street
Arial View (No, I didnt fly, i built a large tower outta wood blocks, i dont hack, no matter how many people do, with the exception of MCedit which helped a lot here, relate to credits.)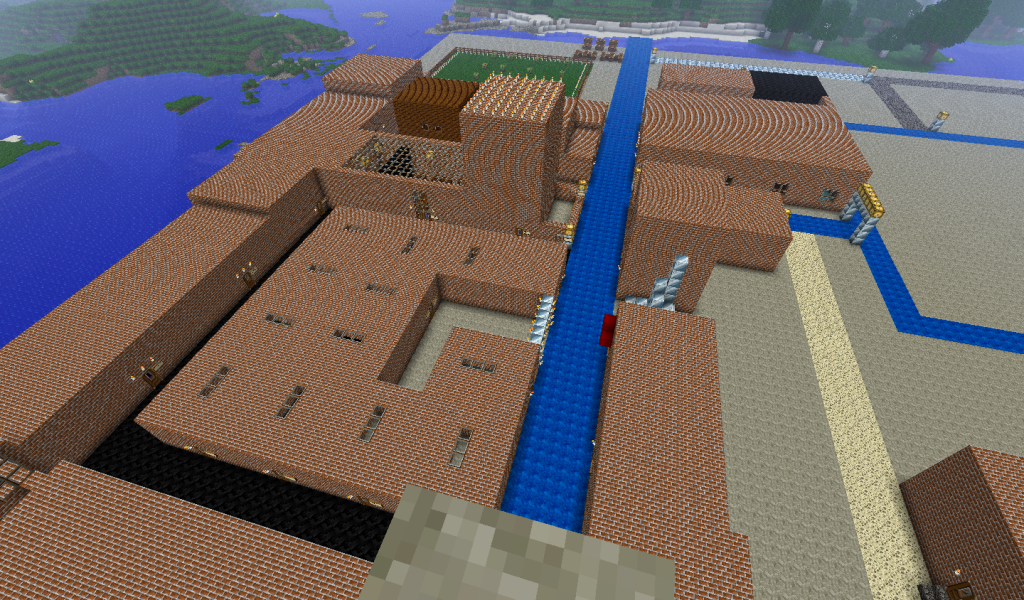 Well, As soon as the map is available, download links will be available here:
For updated news on Indigo, please subscribe to my Youtube, penguinboy666
Also a Twitter is available for in depth updates
http://twitter.com/#!/IndigoCityOfMC
Credits:
Kenny (Stepbro): Idea for Bare Squares strip club
Mike (Stepdad): Loads of ideas, too many to list.
Momma: Ideas, and building the entire Sponge Street movie theater
MCEdit: The materials in which the entire city is built, and which will allow me to put the materials in which the stores will need.
Painterly Pack: Making Indigo a lot sexier, download it here:
http://painterlypack.net/
Mojang: For making Minecraft, thus making all this possible.