Golberg51
Coal Miner
Join Date:

3/8/2011

Posts:

101

Member Details
Hello everyone, I'm Golberg51 :biggrin.gif:, nice to meet you. If you like this, please leave a comment, you dont know how much they help my moral to keep building this map
This is a proyect i've been working for about 1 week, it's my first adventure map, and i want it to be a hit, i've played a couple of fallout adv. maps, but they just didnt have the fallout new vegas feeling to me, that's why i decided to create one myself instead of asking for one, te project is currently 60% complete
Also, i need some advice/feedback
-Would it be weird to post a download link of a word document for all the notes and dialogue? the plot is very large and there's a lot of dialogue, i want to make this a high Rp history, what do you recommend for this?
-What do you suggest to build? (please, keep it fallout related, so no underwater cities, etc) so far there's a rocket facility, 3 towns, a mine field, a crash site, a gas station, a guard outpost, a tunnel, 2 vaults, a bunker, and im currently building the main city.
-The Plot
Main plot

-You spawn underground...in a 2x2 space with a sign and a torch, your body feels weak, like if you were beaten unconscious, you have no idea of where or who you are, the first thing you need to do is to punch your way out of 2 lawyers of dirt, when you get out of the hole, you find yourself inside an abandoned Vault, to the left there's a passage and to the right there's a chest with a shovel and tons of dirt in it.... it appears that someone tried to kill you and...Bury you alive!

-You suffer of severe amnesia, but as you walk out of the vault, you start to remember things...like your name, occupation, age, stuff like that (signs that say: I am....I am (name) and i am...a courier,,,,i work for the....Mojave Express.. stuff like that)

-When you finally get out of the vault, you see what appears to be a small town to the west; your only choice is to gather all the information you can about what happened to you.
Well, this is my plot so far, I'm asking for opinions too, also, if you're a Fallout fan, and want to make a suggestion (for example, how to make the ambience feel like a real wasteland, or change the plot because of this, and this) please tell me :biggrin.gif:
PICTURES!!
-Spawn point is below the dirt ( you need to break throught it)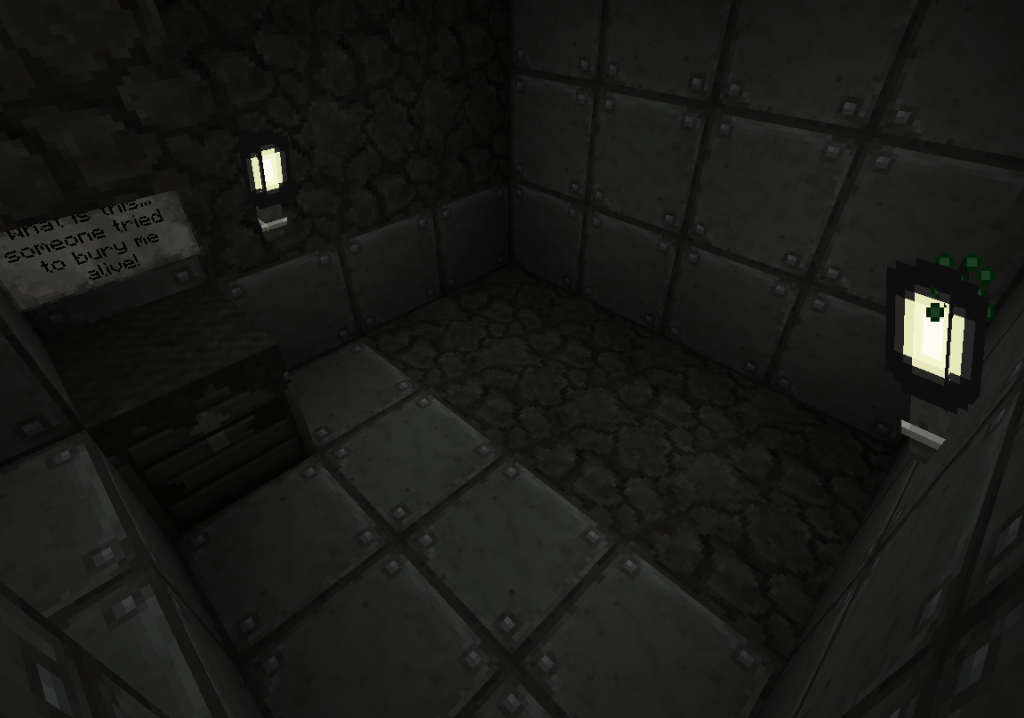 -Abandoned Vault 81.
-Goodspring, First town, right after exiting Vaul 81.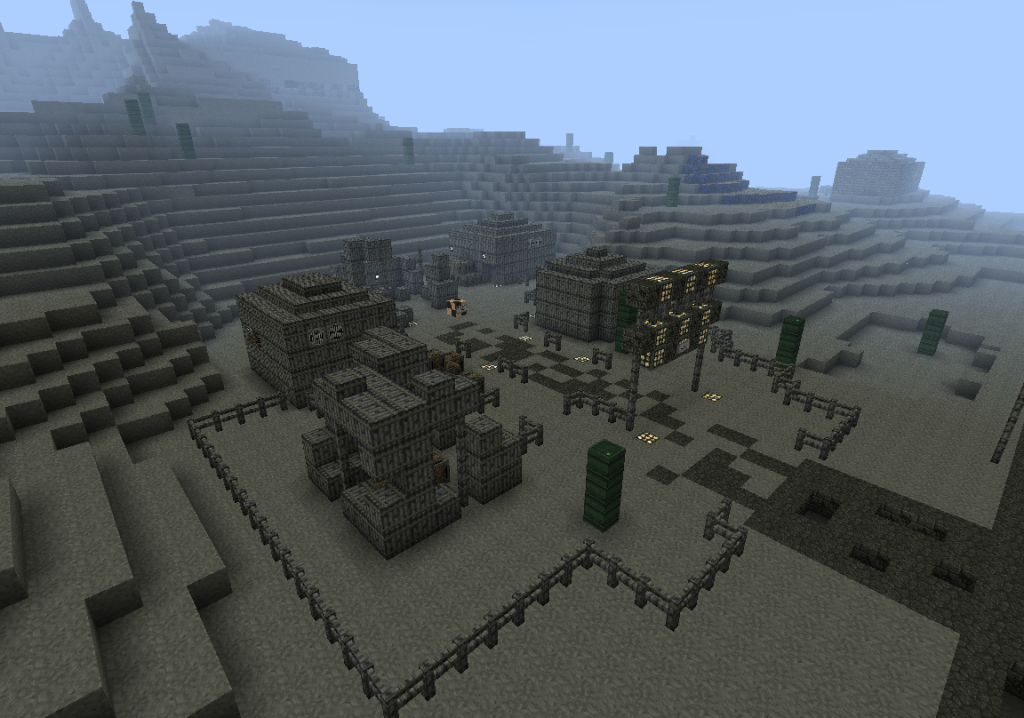 -The main road, this road will connect all the important locations, you can still find buildings and other stuff like that in the open wasteland.
Hell yeah! Adverts in game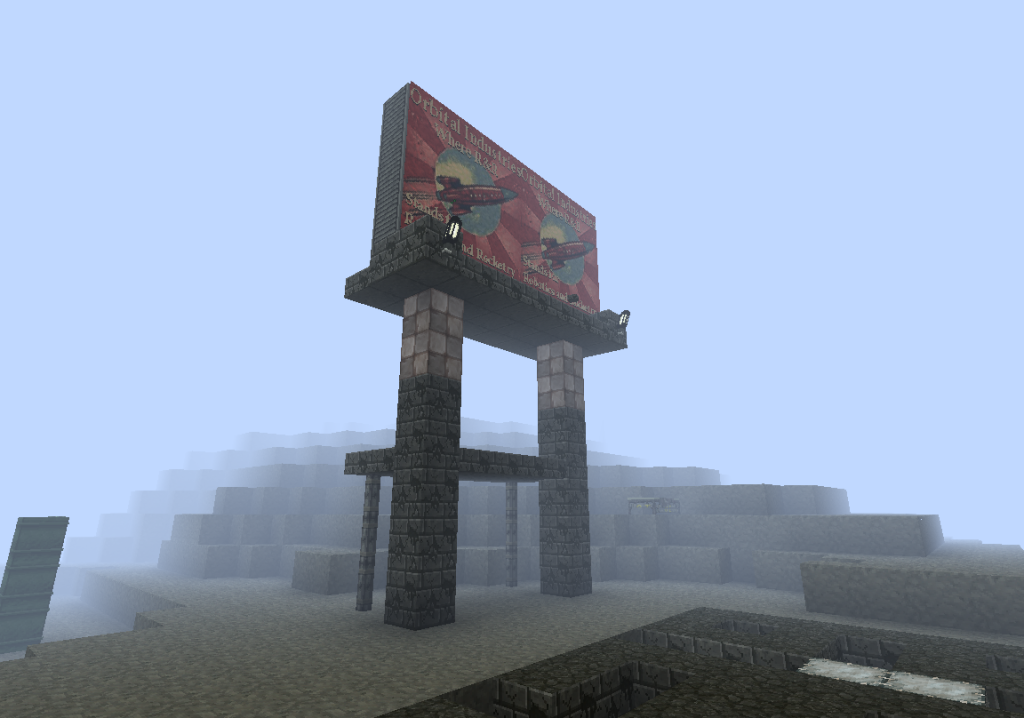 *The map is based in the Mojave Wasteland desert of the game: Fallout New Vegas, the story is similar but different.

*The texture pack used will be Last Days

Consider your suggestion/idea very important? Pm me!
Just to get it out of my chest, would you play this?
---