MCFUser387484
Out of the Water
Location:

Henderson, NV

Join Date:

4/23/2011

Posts:

9

Member Details
200 downloads in less than 24 hours!
A New Survival and Adventure Map
By: Stew-E
I am new to these Forums, but definitely not new to Minecraft.
Most Recent Version Download:
http://www.mediafire.com/?mq53zrkfdktei2k
The Story Behind The Doom Dome:
You wake up in a daze, stumbling and trying to stand. You look around and quickly realize that the world has flooded around you and that you are alone in a giant glass dome. You try to remember what happened, but you can't... as if you were brain washed. You begin to get the feeling that you are being watched by something above, as if you are the subject of some sort of horrible experiment. You realize that you have no choice but to try to survive here as long as you possibly can, or... until you can find a way out...
The Objective here is similar to other survival maps, build in the limited space you have, mine for valuable ore, and find hidden treasures. But, theres a twist, not only is this map a survival map, but it is also an adventure map (only partially implemented, full implementation with occur in later versions). When you are good and prepared, head out to the Large Tower in the northern distance, in which something awaits your arrival (not spoiling the surprise).
If anyone would be willing to make a Youtube Video of this map, it would be greatly appreciated and will be posted here for future users.
Screenshots and Videos:
Great Thanks go to chippygaming for this awesome video series :biggrin.gif:
Texture Pack in Photos: My Personalized version of the
Painterly Pack
South-southeast View of inside the Dome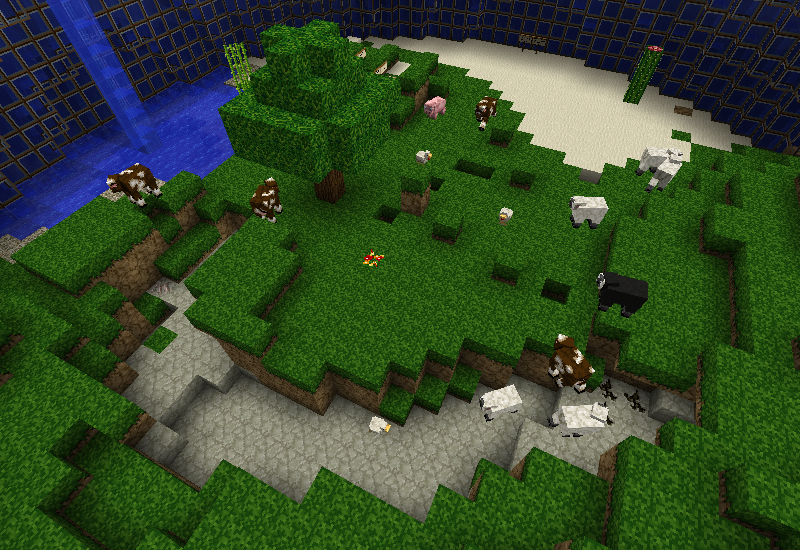 North-northwest View of inside the Dome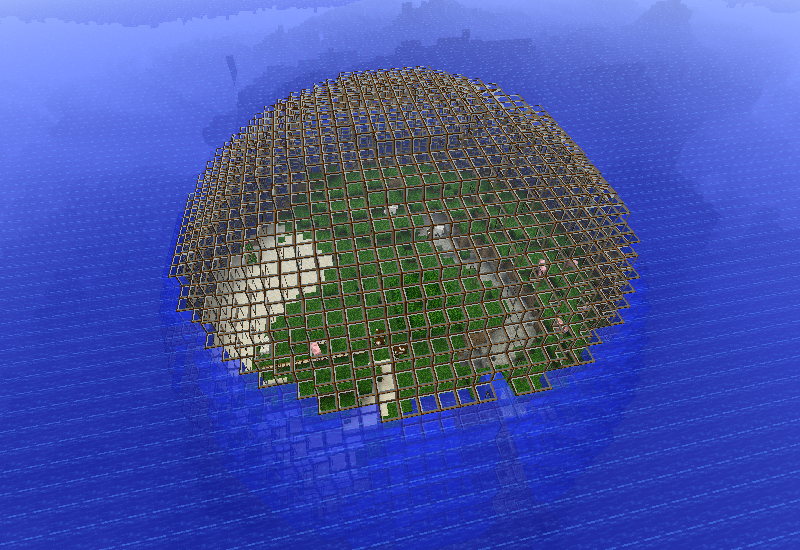 View of Dome From the Exterior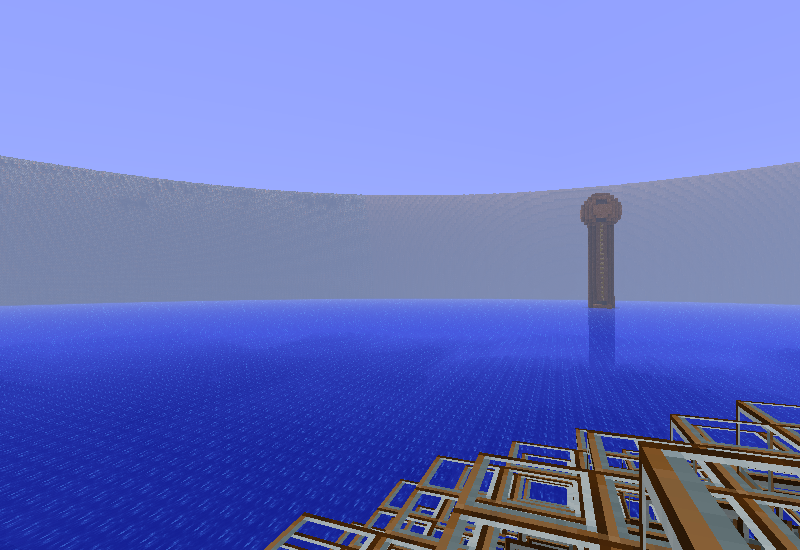 View of what lies Beyond the Dome, 400 diameter hollow sphere of bedrock to keep you in. There is only one way out, and that is through the Tower.
or build over it I suppose.
Download:
Coming Soon:
2.0 , which will include the Adventure portion of the map
Challenges:
[*:2jevy4wj]Find and Retrieve all 5 Treasures of Lord Stewie
[*:2jevy4wj]Build a ONE-story house with a tower extending past the glass
[*:2jevy4wj]Build a Wheat Farm and a Scarecrow with a Jack 'o' Lantern Head
[*:2jevy4wj]Wear a Pumpkin as a Helmet and take a screenshot of something Funny
[*:2jevy4wj]Build an Automated Cactus Farm
[*:2jevy4wj]Build a Minecart System
[*:2jevy4wj]Other Bonus Challenges shown by signs in the game (scattered throughout Caverns

How to Install and Play:
Download the zip file and extract it to your desktop, then move it into your minecraft saves folder.
FOR WINDOWS
SINGLEPLAYER:
1. Go to start on the bottom left corner.
2. Type in %appdata% on your search bar.
3. Click on roaming.
4. Click on .minecraft or minecraft
5. Open saves.
6. Click and drag The Doom Dome folder that is saved onto your desktop into this file.
7. Start Minecraft and select The Doom Dome save.
ON MULTIPLAYER (WINDOWS OR MAC):
1.Open up your file with all of the multiplayer information (bannedips, bannedplayers, etc.)
2. Click and drag the unzipped file into this section.
3. Click and drag "world" onto your desktop or save it to a Flash Drive, if you don't want to loose your current multiplayer World. (Or anywhere outside of your Multiplayer folder.)
4. Open up "server.properties" or "server", depending on your computer.
5. Change level-name= to TheDoomDomevX, instead of the default world.
6. Go to file, then save.
7. Now go into your server from anywhere, and it should be there.
ON MAC:
SINGLEPLAYER:
1. In the top right of your screen, on the far right of the taskbar, there's a magnifying glass. Click it.
2. Search "Library".
3. Click on Library.
4. Click Application Support.
5. Click Minecraft.
6. Click saves.
7. Click and drag the TheDoomDomevX folder on your desktop into the "saves" folder.
9. Start Minecraft and select The Doom DomevX save.
Credit for These Instructions is given to DrakeDWhite from his post on the
Survival Island
Thread.
More Ideas on Future Maps or Updates for this Map would be greatly appreciated