colegco

Zombie Killer
Join Date:

2/27/2011

Posts:

213

Member Details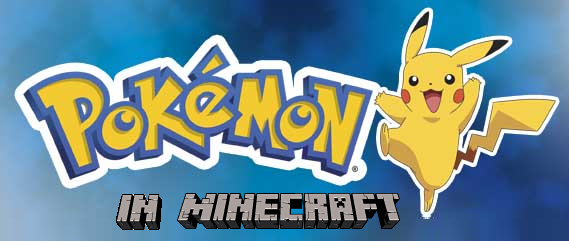 If you wish to be a builder, PM me with the form below.
[b]Minecraft Username:[/b]
[b]Reason you want to help Build:[/b]
[b]Do you have HeartGold or SoulSilver?:[/b]
[b]Other Info:[/b]
This post will be updated soon.
WE NEED YOU TO HELP MOD THE MOBS!
This map currently has 2 already busy modders working on the map mobs, but as I said, are very busy. If you think you can learn how to mod and help with the mobs for the map, please PM me or post here. A SMP server for builders will be put up with WG/WE and Bukkit are updated. The Map is being built according to HG/SS Dimensions.
Working on:
Route 2!
Pictures:
The First Picture is here!
Here is a picture of Pallet Town, you can see the entrance to route 1.
Now Presenting... Oak's Lab Interior! After entering the lab building, you are actually taken underground for the sake of size, where you find a minecraft replica of Oak's Lab! In the back there are 3 dispensers, these will each give you a pokeball with on of the three starters in it, Bulbasaur, Squirtle, or Charmander.
The Pokemon Center! Please post ideas/comments for this one, it's still choppy, as for the Furnaces, those will be explained later.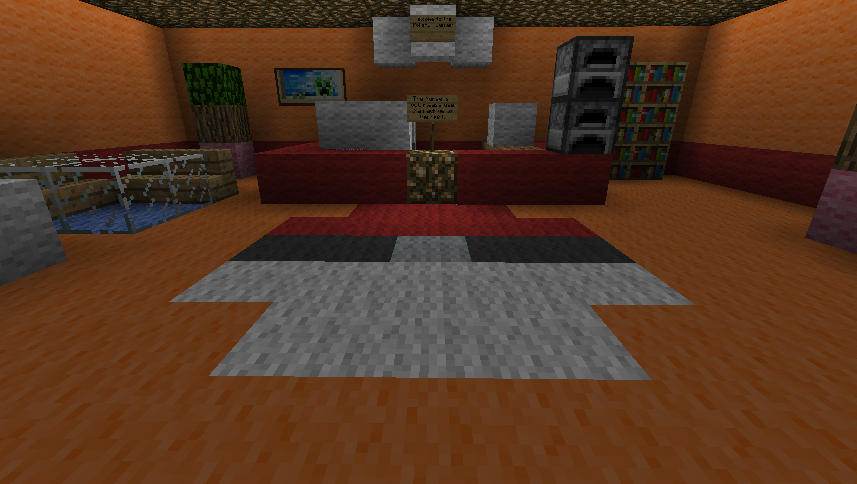 Here it is... Viridian City!
Mobs:
- Not Started - - Working On - - Finished -
Bulbasaur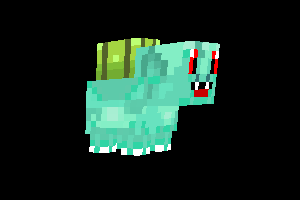 Health: 20 (10 Hearts)
Alg: Friendly
Speed: 7
Attack Power: 2 (1 Heart)
Special: None (Post Ideas)
Charmander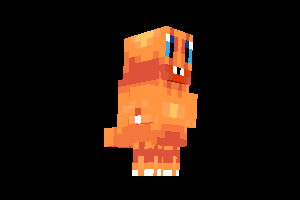 Health: 15 (7.5 Hearts)
Alg: Friendly
Speed: 7
Attack Power: 4 (2 Hearts)
Special: Fire Immunity (NOTE: Yet to find a use for this...)
Squirtle
Health: 16 (8 Hearts)
Alg: Friendly
Speed: 9
Attack Power: 2 (1 Heart)
Special: Can Fall 5 Blocks w/o Damage.
Post/Ideas Comments, please do not flame!
Support the Mod!
We have our first button, copy and past this into your signature:
[url=http://www.minecraftforum.net/viewtopic.php?f=1034&t=289522#p4030336][IMG]http://i254.photobucket.com/albums/hh106/circus_photos/bulbabutton.png[/IMG][/url]