KamikazeReaper
Redstone Miner
Join Date:

3/14/2011

Posts:

601

Member Details
The Caverns... an adventure/puzzle
Made by the great and dashing..

Best for Co-op
Link to my channel:
http://www.youtube.c...eKamikazeReaper
I have created a Yogscast themed map called, The Caverns...
It is only my first map but I think it is very good. Please play on normal or hard mode.
I would be exceptionally happy if the Yogscast played this.
Use DokuCraft texture pack on this map for the full effect.
DokuCraft:
http://www.minecraft...180k-downloads/
GERUDOKU would be better for now as Dokucraft is still in beta.
Old download:
Zip download V2.8:
http://www.mediafire...4z3gqdjrvsgp2s1
Download V2.8:
http://www.mediafire...v8b8wy2t7yj7u58
Newest Download!
Zip download V2.9:
http://www.mediafire...am4zuiwmebdla5o
Download V2.9:
http://www.mediafire...a15sedvxv8v57qw
Story:
You are a young explorer sailing out into the seas of Minecraftia looking for adventure, when suddenly your ship starts to sink!
You dive over board and swim to an island that was very close by. You turn around hoping to see that your crew had followed you but mysteriously the whole ship had disappeared. You are terrified and shocked but you have no time to waste as you start to look for civilisation. How could my ship have sunk, you wonder, Could it have been sabotage? You forget all about your ship when you find a very strange dock. You follow the tunnel in hopes of shelter...
My fave Review:
Quote from

I'm actually quite amazed this is your first. It's a lot better than most other's first maps. I give you your 10

from earlier and 1 holy apple. I got it from father braeburn. EDIT: Oh my god It's amazing. I just played through the final beta. This is quite amazing for a first map. So many secrets, good fights, and I just LOVE this map. Very... yogscasty? Thank you for making it. ok I stopped typing for a sec and looked at the map again and found something cool after the sand puzzle. A sad day that was. If you know what I mean.
Some new Dokucraft screenshots!
The Amazing Tents!
Some Roses!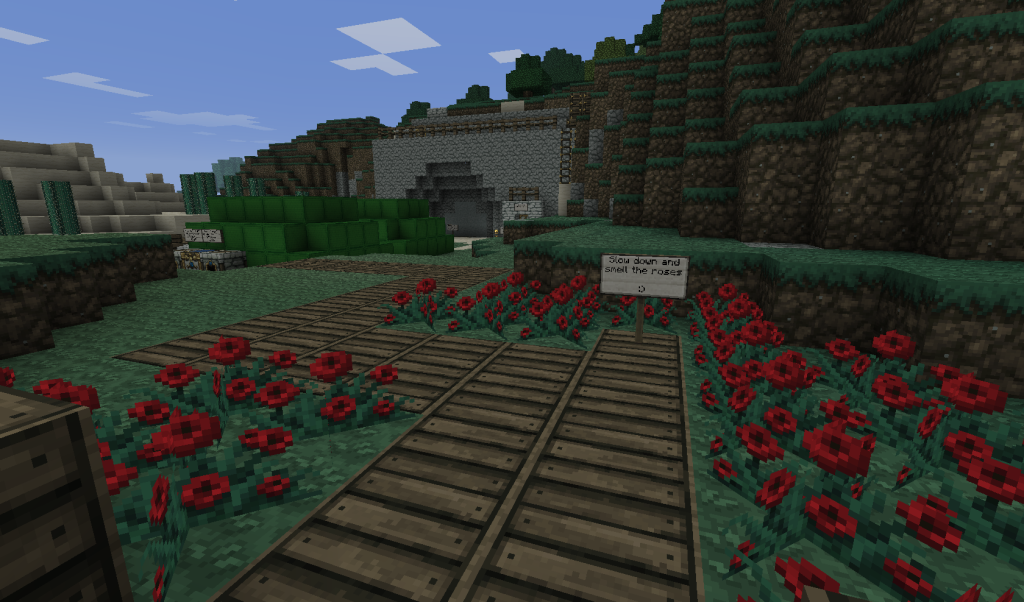 The Epic Sandroom!
Screenshots by me!
Support The Caverns... !
[img]http://farm6.static.flickr.com/5227/5645149068_a3f4e88a2c.jpg
[/img]

[IMG]http://i1179.photobucket.com/albums/x391/grimey678/TheCaverns-1.png[/IMG]
Banners made by Jumbify and The Fiftniner
Please post reviews.