Worstcase
Carpenter
Join Date:

12/21/2010

Posts:

62

Member Details
This is a playable dungeon for Minecraft inspired by the awesome Zelda series. It is based on jumping puzzles, riddles and logical thinking to pass through the dungeon. I used a variety of minecraft mecanics and items to create a dungeon simular to the dungeons in the Legend of Zelda games. Its completly playable and made up of 4 main parts, each with their own theme and mecanics. The total playtime is about 6 hours with a steady increase in difficulty. Should be played on Peacefull!
Dose NOT inculde:
- Gravel (you suck gravel!)
- Musical nummbers
- Gannondorf
- Bow & Arrow :sad.gif:
and best of all: No Navi *cheer*
Videos: WARNING!! These videos will spoil the dungeon for you so if you want to try it yourself, better play it yourself and only check the videos if you get stuck.
Introduction to the dungeon:
Walkthrough of the Sand and Earth part:
Walkthrough of Mecanics and Illusions part:
Walkthrough of Water and Ice part:
Angryponcho made a video showcasing almost the all of the dungeon (he missed some parts due to him cheating but still awesome) with much much better quality and commentating. Big thanks to him for taking the time to make the video.
This dungeon was built on a survival server for my friends who helped testing the whole thing. Because of this some items may seem out of place but should in no way disturb gameplay.
Version: 1.3: Release
- Major tweak to difficulty
- removed key from the start of the Water and Ice part
- added additional tips for Water and Ice part
Map Download (Map has to be converted as of newest patch):
http://dl.dropbox.com/u/8988026/Minecra ... %20map.rar
You need a program to unpack the map like Winrar. When unpacked you need to copy the folder to where your singleplayer maps are saved. This place varies depending on your OS and replace one of the worlds by renaming the folder. If you have all worlds used you can just rename the folder from one of them and change the name back later.
Windows 7:
C:\Users\Your Windows Account Name Here\AppData\Roaming\.minecraft\saves
Windows XP:
%appdata%\.minecraft\saves
Mac:
~/Library/Application Data/minecraft
~/Users/Your User Name Here/Library/Application Support/minecraft/saves
Linux:
~/.minecraft
V1 Screenshots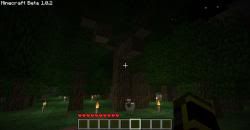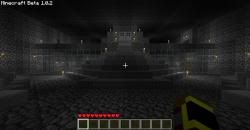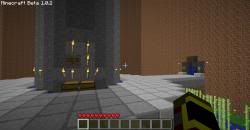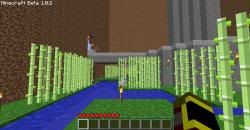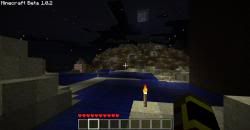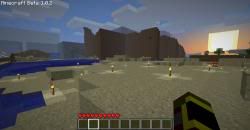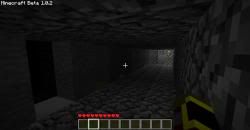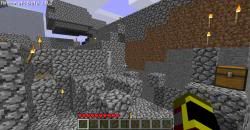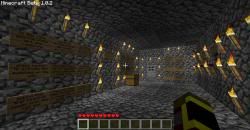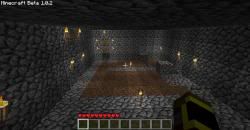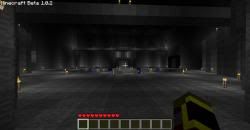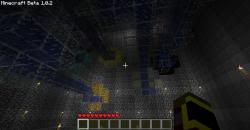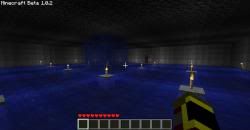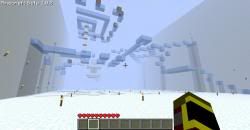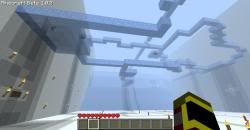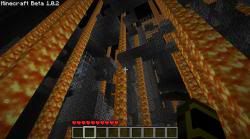 FAQ:
Q: So I got the Earth Key, where do I use it?
A: You'll find out as soon as you get to the Water and Ice part.
Q: Is all the water poiseous?
A: No only the water in the Sand and Earth part is poiseous, ever other body of water is perfectly fine.
Q: I'm not that familuar with redstone and how it works exactly, is there a place I can get some info on this?
A: Well for the final room of the illusions and mecanics part the only components you have to build are "NOT" gates, "AND" gates and normal extentios. You can find more info on redstone circuits here:
http://www.minecraftwiki.net/wiki/Redstone_circuits
Q: Is "X" inteded to be that way?
A: Yes it is, watching the lets plays of the dungeon showed me that one question pops up a lot: Is this inteded or should I be able to get here? Everything is inteded to be the way it is, there are no exploits or impossible situations (well not anymore at least) so yes you can go there. Try the Zelda mindset of folowing hunches you have, 905 of the time it's what your supposed to do :smile.gif: