DontStealMyBacon
Obsidian Miner
Join Date:

4/20/2011

Posts:

1,201

Minecraft:

DontStealMyBacon

Member Details
I got all of these Music Discs in one day using my new grinder.
I started with a basic 25x25 14 story mob tower and simply changed the bottom layer.
Grinding Floor - Ground View
.
Water Heading sideways
. towards the middle
.
Water Heading up and down
.towards the middle
.
Glass to keep monsters from
.seeing you
.
Ground level - any block
.
One step down from ground level -
.any block
.
Two steps below ground level -
. any block
Monsters get dropped down from the spawning floors through the 3x3 areas in the corners and follow the two water streams to get to where you stand.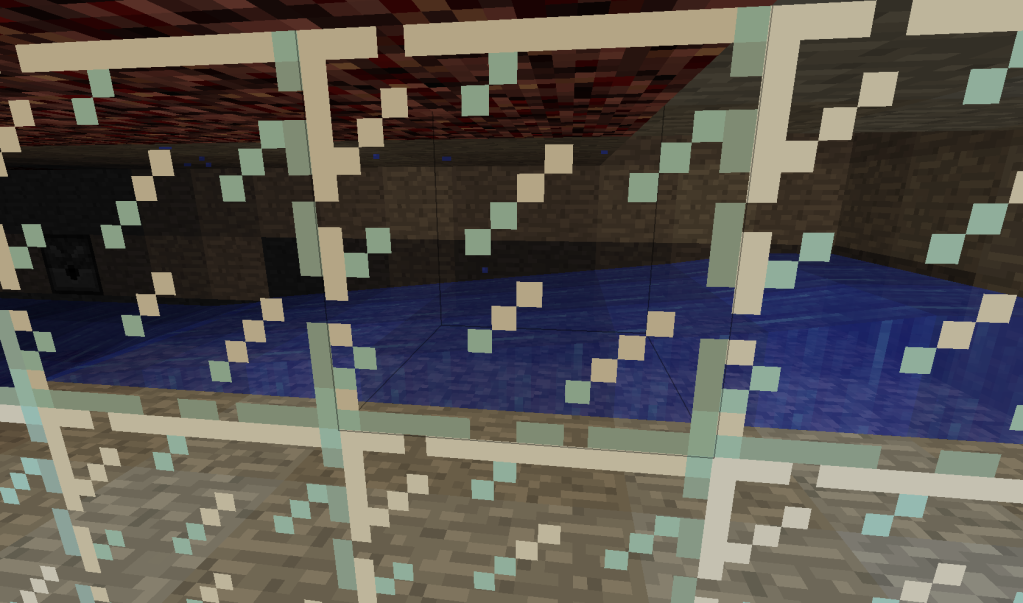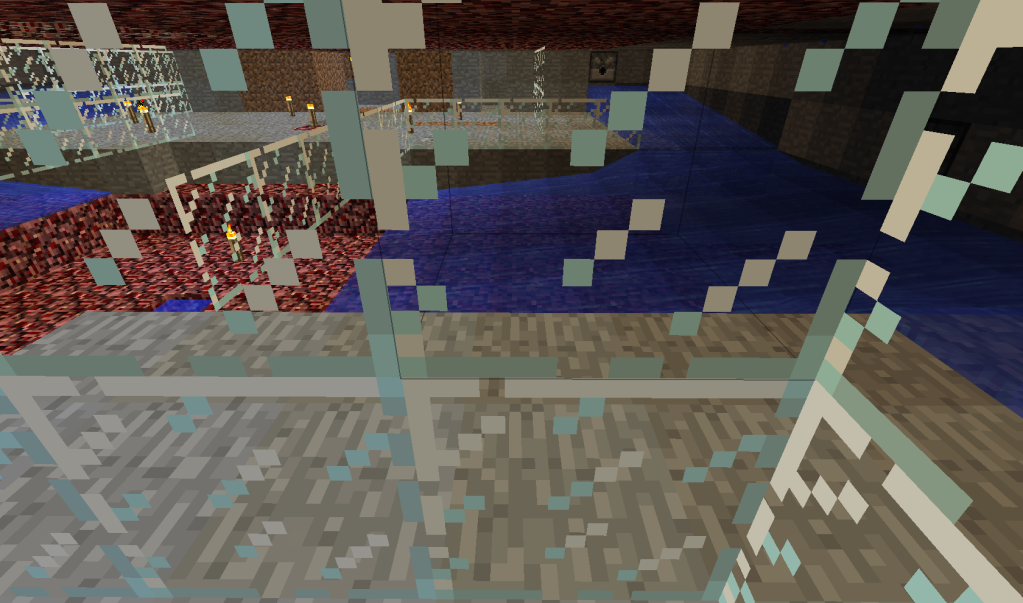 The glass blocks are two blocks thick because sometimes when you log out and log back in, monsters tend to spawn inside the wall and phase through a
single block. If you use two blocks of glass they cant get through.
The height of the main ground level is only two blocks but when the monsters go down to the second water stream the height doesnt go down until they get
closer to the center.
The idea is that mobs flow through the water current towards this wall where you have one block at their feet to attack them where they cant see you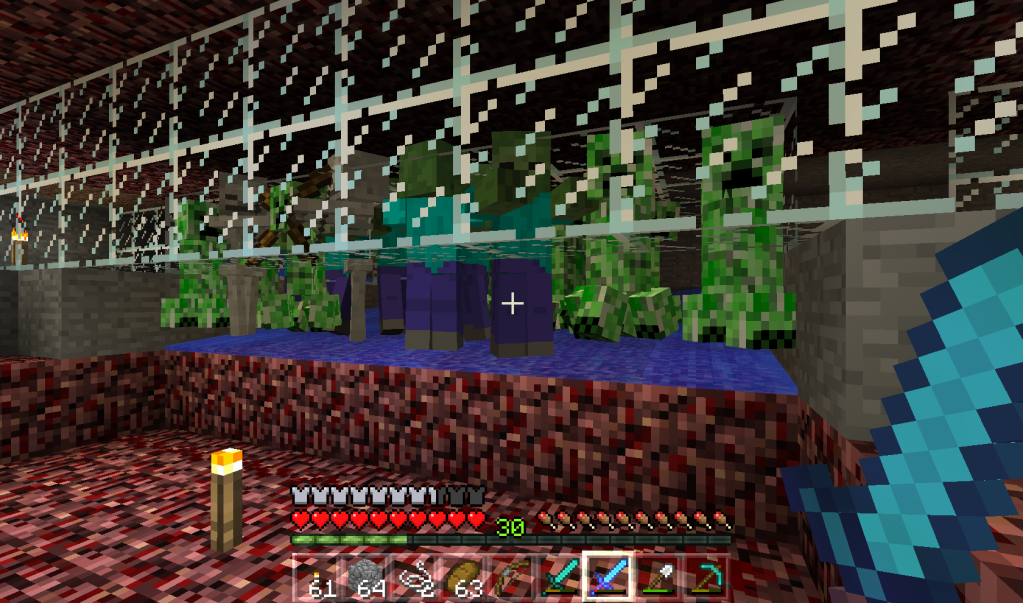 To Get Music Discs
Stand as far forward as you can up to the glass so that the skeletons that come down can see you before they get all the way to the wall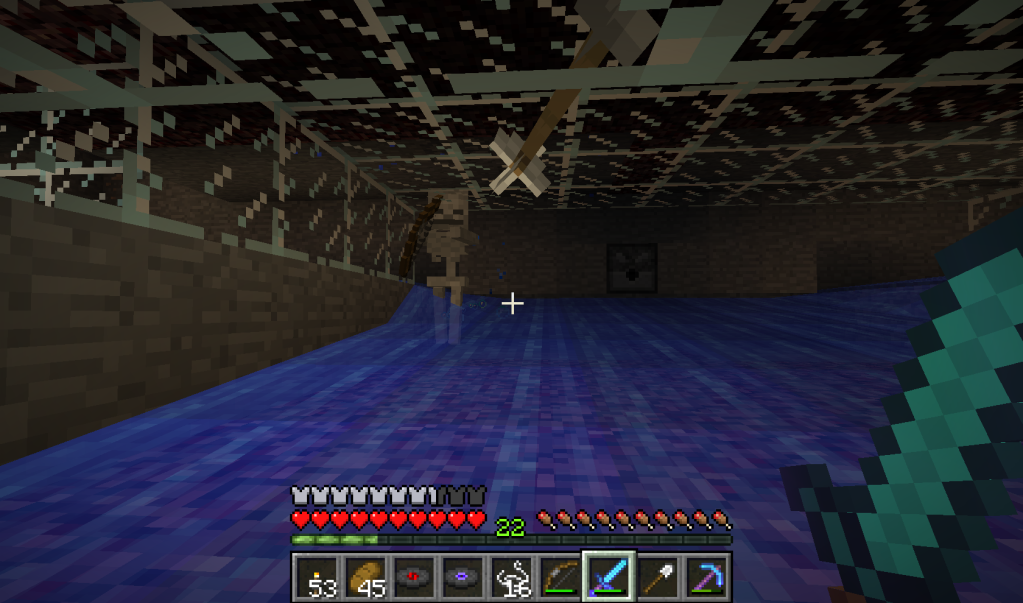 Now all you need to do is get a creeper between you and the skeleton. Creepers have a tendency to explode after the first time they get shot by a
skeleton, so try to get the creepers as close to dead as you can without killing them yourself. Four hits with an iron sword will ensure that one
skeleton arrow will kill it.
Closing the gates when you leave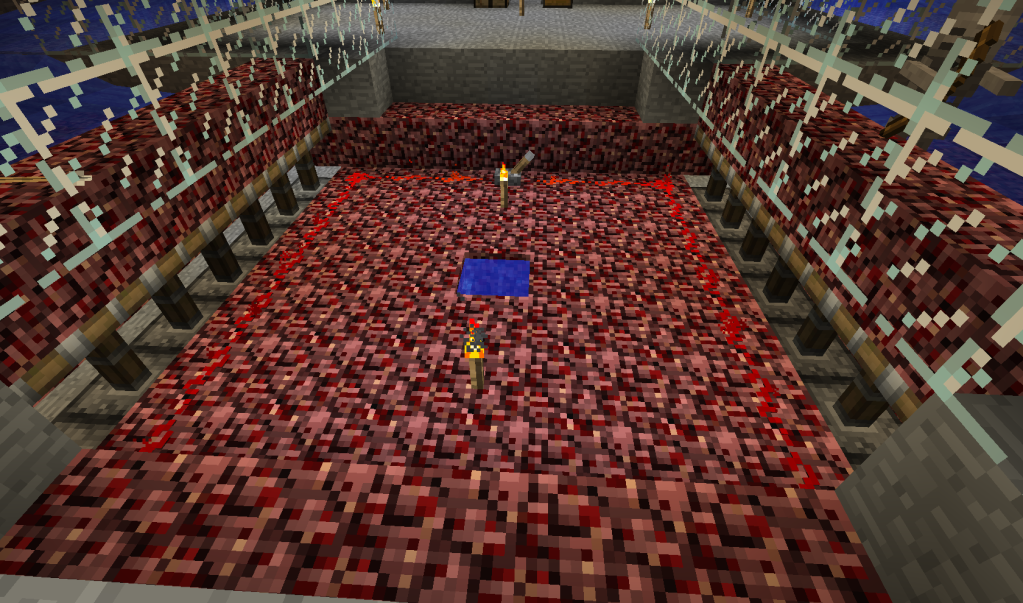 By putting 14 sticky pistons below the blocks on the end of the water streams, you can open and close the gates with the push of a lever and a little
redstone like you see in this picture.