BlockOfRage
The Meaning of Life, the Universe, and Everything.
Join Date:

5/17/2012

Posts:

111

Minecraft:

SerranoTheHam

Xbox:

ItsSerranoHD

Nintendo:

SW-5449-3669-8866

Member Details
Hey guys! I'm here to bring you my (semi)new PvP game mode:
Territory War: Red vs. Blue!
This game is a team-based capture-and-hold game that utilizes the entire world as its game map.
Those of you who have played this before, I made some tweaks to the world itself, as well as the rules.
I will be uploading games of this on my YouTube channel, so be sure to subscribe to be informed when that comes out! Heck, YOU might be in it! If popular enough, I may start a tournament with Microsoft Points as prizes! So lets get into the rules, shall we?
Game Rules:
The object of the game is for both teams to first capture all four archipelagos(bases) by making a 3 x 2(width x height) wool flag at the flagpole at each base. Then, they attack the enemy HQ, and replace the enemy's 5 x 5 wool flag with their own. The team that does so wins!
Players spawn in the initial spawn area. There, the host(me) will pick your team. (Players cannot interact with anything until they leave the spawn room.)
Once a team captures a base, they may build, fortify, and place beds there.
A base is considered neutral if the wool flag is incomplete, or there is no flag at all.
If the enemy captures a base, the beds you placed MUST be destroyed. (Though they may be destroyed by me.)
Once a team captures all four bases, then they can attack the enemy HQ. (If a team attacks the enemy HQ without capturing all four bases, then you will be asked to leave the enemy HQ, otherwise, you will be attacked by me until you do.)
General Rules:
ABSOLUTELY no griefing of friendly HQ, friendly base, initial spawn, or flagpole. (IMMEDIATE ban!)
No trash-talking, whining, racism, etc. (You will be asked to stop, a second offense will get you banned.)
Do not attack or steal from friendly players. (You will be asked to stop attacking, or return stolen items, a second offense will result in me attacking you until you comply.)
Don't be greedy! Take only a set of armor, a sword, bow, stack of arrows, stack of wool, and a button. (You will be asked to return excess items to the chest, if you don't comply, I will attack you until you do.)
Don't lie about having all four bases. I can just fly to every single base to check if they are all captured. (I will slap you if you lie, lol. A slap from me is the equivalent of a shot from an enchanted bow. )
Notes:
Once I pick your team, a minecart will take you to your base's HQ. (In the case of Red, you'll notice that the rail stretches much farther than it's supposed to. This is so your chunks will load. )
Your HQ has a boat dock at the side of it. This is the fastest way to travel through water, and ultimately capture bases.
Your HQ has an armory with armor, swords, bows, arrows, and an enchantment table. There is a room on the second floor with beds. I HIGHLY recommend you sleep there so that you can spawn there.
Teamwork and strategy are the keys to victory!
Difficulty is set to HARD! Watch your hunger bar!
Once your teams are chosen, one team will leave the party/get kicked from party so they can start their own. Make sure to invite me to both parties so that I can stay in touch with both teams.
I have full diamond armor, diamond sword, and a bow, ALL enchanted!
After everyone leaves the initial spawn room, I will become invisible.
If your team needs more of something, such as armor, bows, wool, etc., ask me, and I'll put more in your chest. (Be warned though, I have a limited amount.)
In the mainland on the map, the left side (green)is Red territory, while the right side (snow, desert, and some forest)is Blue territory.
Don't be a sore loser! Instead, LEARN from it!
Most importantly, HAVE FUN!!!
PICS!!!
Map of world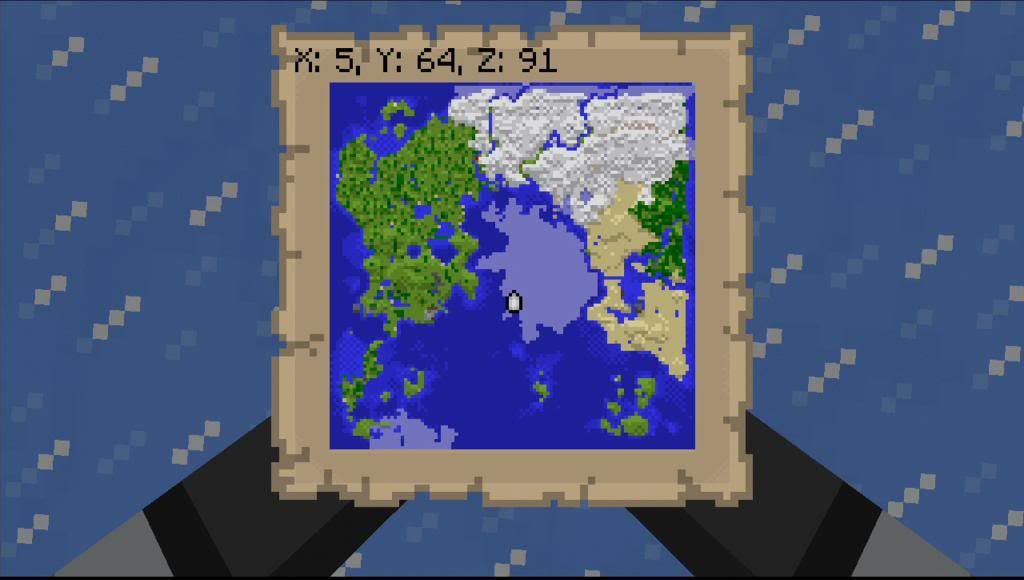 Initial Spawn Area
Inside Initial Spawn Room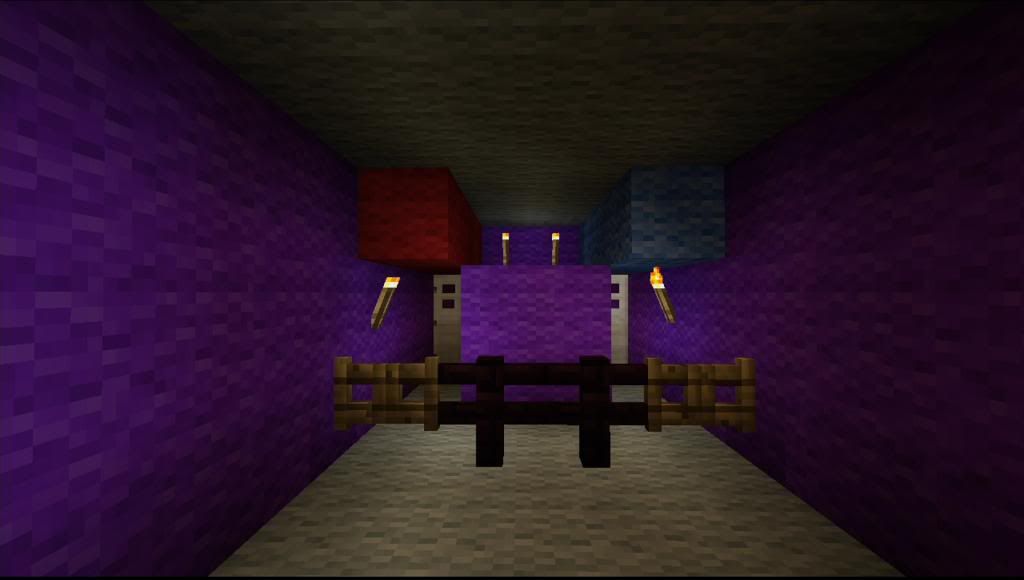 Red HQ
Blue HQ
Boat Dock (Blue)
An uncaptured base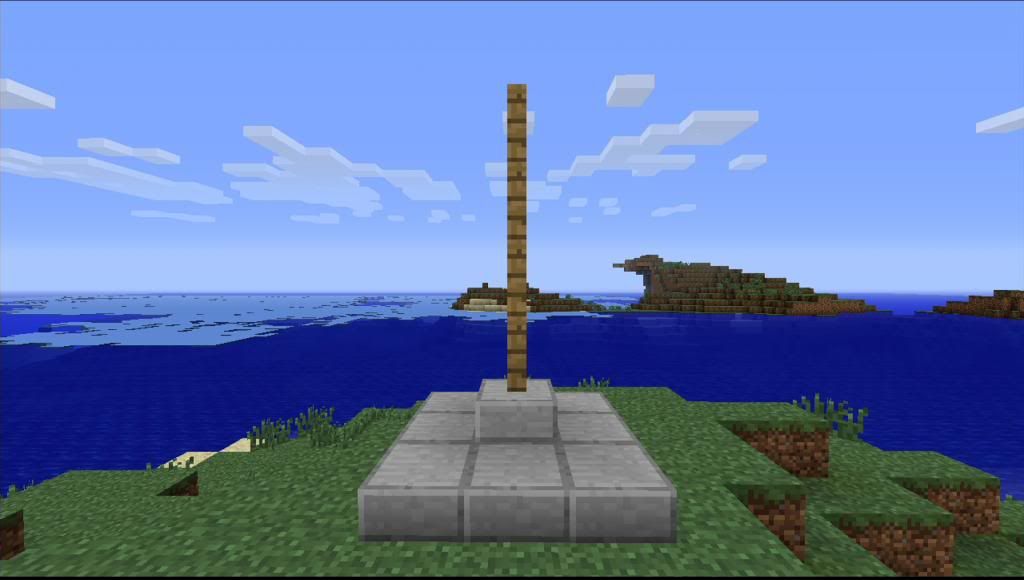 A base captured by Red (3x2)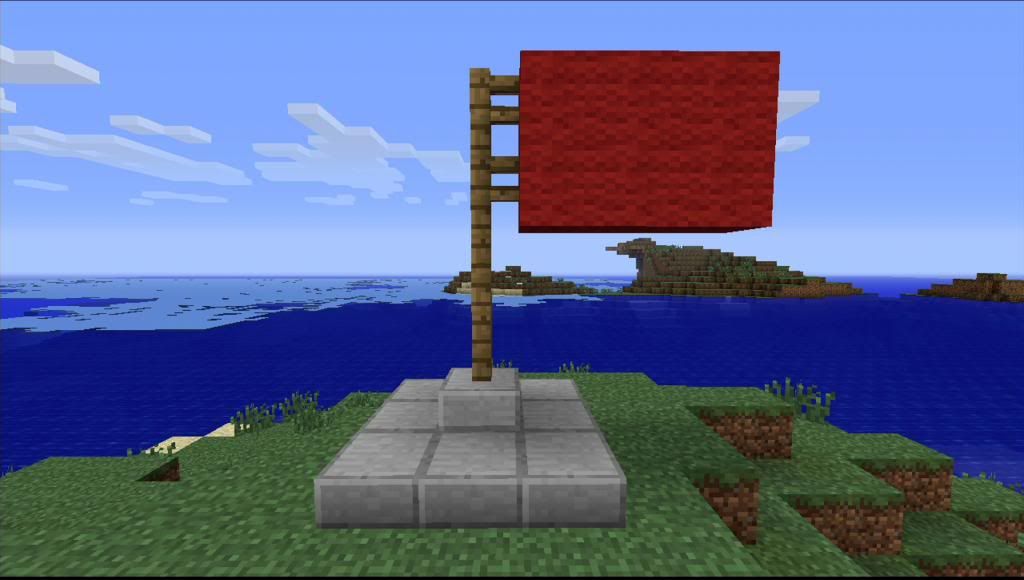 Red HQ flag (5x5)
Archipelago 1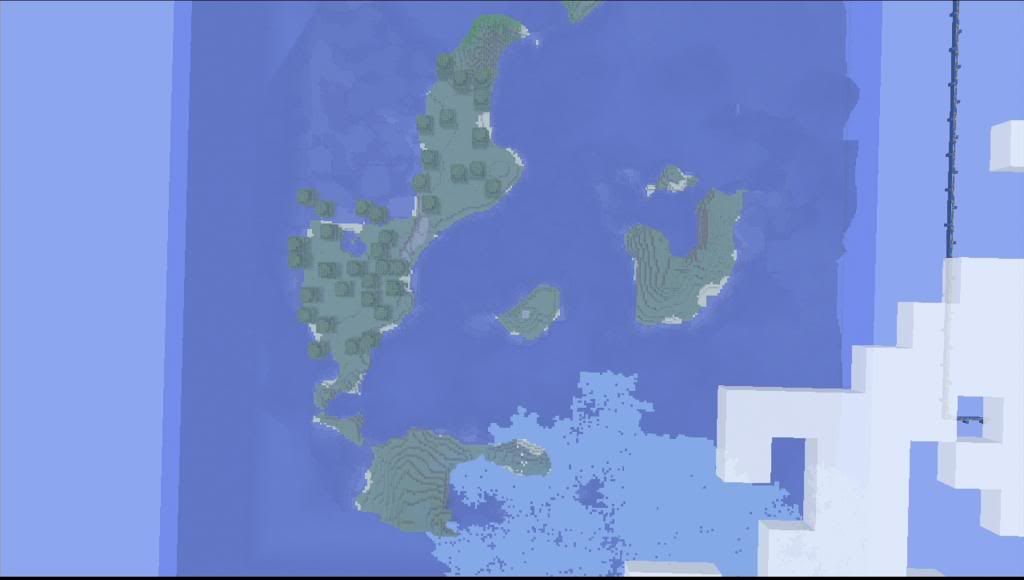 Archipelago 2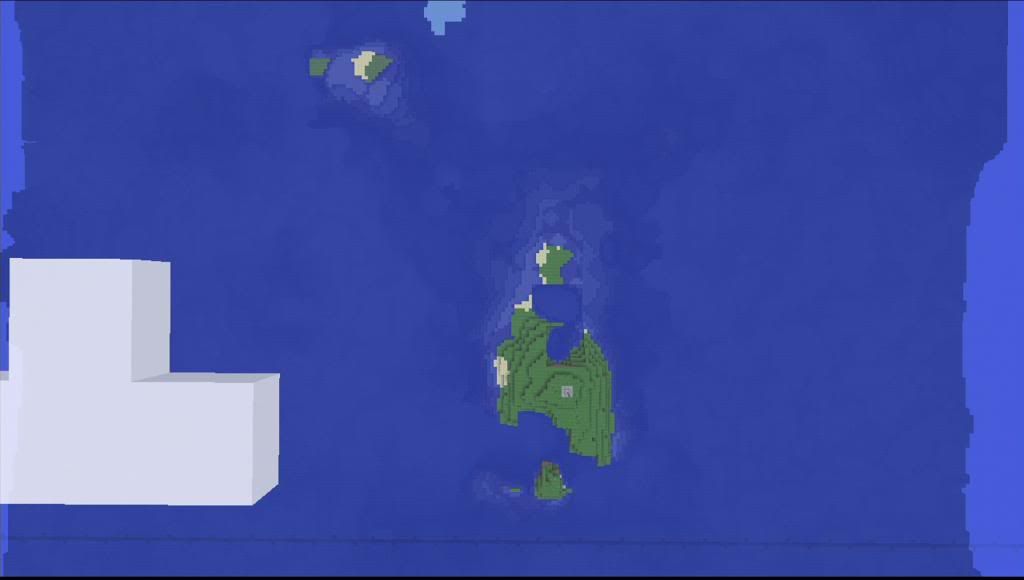 Archipelago 3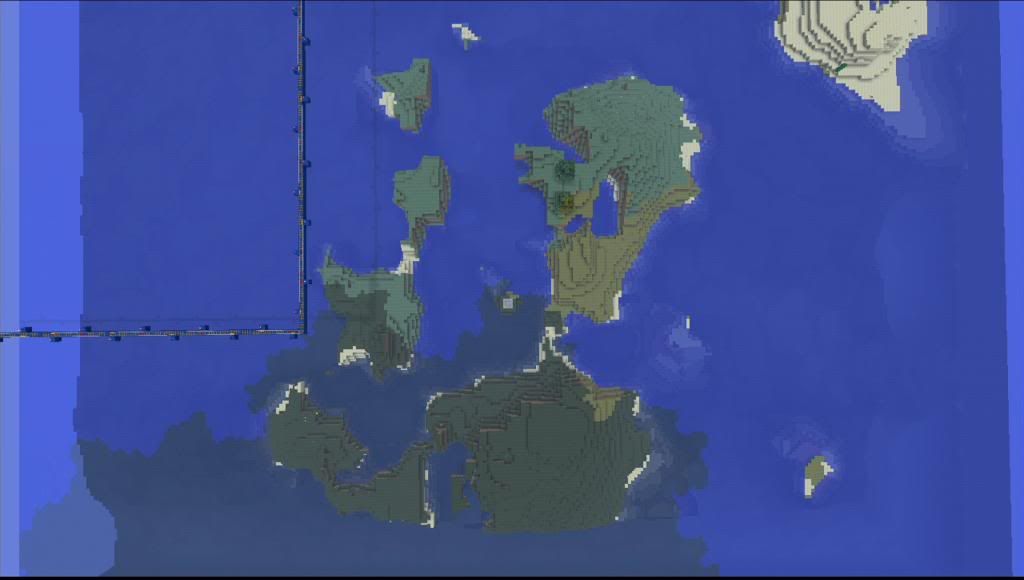 Archipelago 4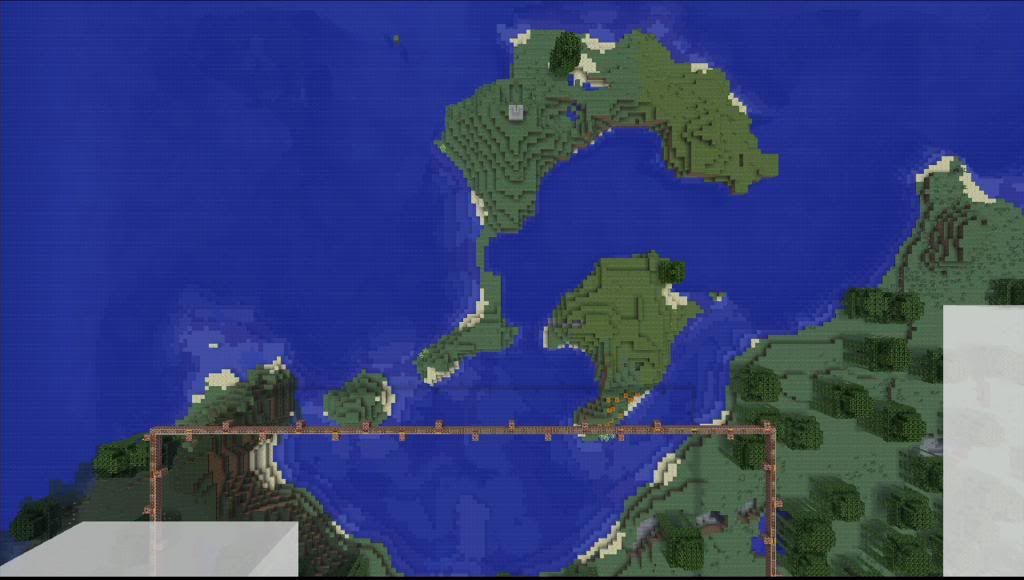 If you want to play, please fill out this application:
GT:
Age:
Country/Time Zone:
Mic?:
Did you read ALL of the rules?:
Why did you choose this?:
Suggestions:
Questions: