Sacheverell
Retired Staff
Silver Voicemin
Join Date:

12/9/2010

Posts:

2,222

Minecraft:

Sacheverell

Member Details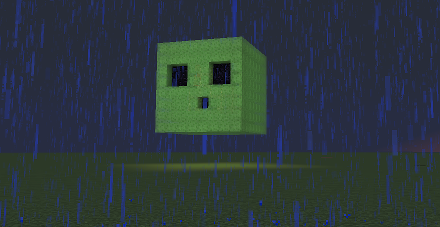 UPDATE - BUGFIXES:
After a long winter hibernation, Minecraft comes alive with the sound of Snapshots! The 1.8 update promises a whole lot of awesome new stuff to enjoy, and today's Snapshot gives you a chance to see some of those changes, right now! Enough talk - LET'S SEE WHAT WE HAVE TODAY:
FEATURE LIST:
Big survival changes:
3 new stone types!
Major Enchanting & Repairing changes!
Mossy stone bricks recipe!
Updated Villager trading!
Doors stack!
Slime blocks!
Lots of other tweaks, changes, bug fixes and secret features!
Big Adventure Map changes:
Adventure Mode no longer lets you place/destroy blocks.
Added Entity Selectors! Use @e in certain commands to target entities. You can limit it with [type=Chicken] or [type=!Skeleton]
Added a /blockdata command!
Added 'Lock' (String) NBT tag on most containers.
Added an optional entity parameter to /kill (try: /kill @e[type=!Player]
Added optional arguments to /clear for max item count (use 0 to not actually delete anything) & NBT data
Lots of other tweaks, changes, bug fixes and secret features!
To get snapshots, open your launcher and press the "New Profile" button. Call it "snapshots" and check the box saying "Enable experimental development snapshots" and save. To switch to the normal version, you can select it in the dropdown at the bottom left corner of the launcher.
SERVER FILES:
Report bugs here: