Sacheverell
Retired Staff
Silver Voicemin
Join Date:

12/9/2010

Posts:

2,222

Minecraft:

Sacheverell

Member Details
Minecraft Tetris!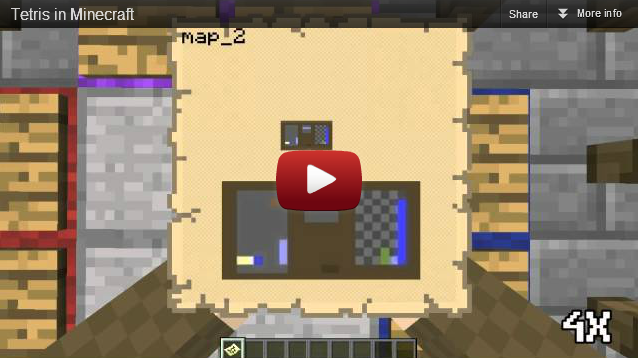 Tetris - it's a name that immediately invokes feelings of fast-paced puzzle solving, a never-ending stream of blocks that challenge the player to creating solid rows, thereby getting massive points. Countless spin-offs, variants and tributes exist to this classic game (originally made by Alexey Pajitnov in 1984); today, we have a worthy entry for the Tetris library - Minecraft Tetris!
Made by Icks and Anom, this amazing creation isn't just a clever simulation, it is a fully functioning Tetris game! Yes, you can while away the hours playing this classic puzzle block game, just like old times.
Of course, the original Tetris didn't let you blow it up with TNT if you got frustrated from losing...
Watching this amazing device in action is pretty sweet, but what if you want to get your hands on it, and play it yourself? Luck is with you this fine day - the authors have provided a download link for the map!
Download
:
click here
________________
Into the Rabbit's Hold, Ep.3: Borin's Story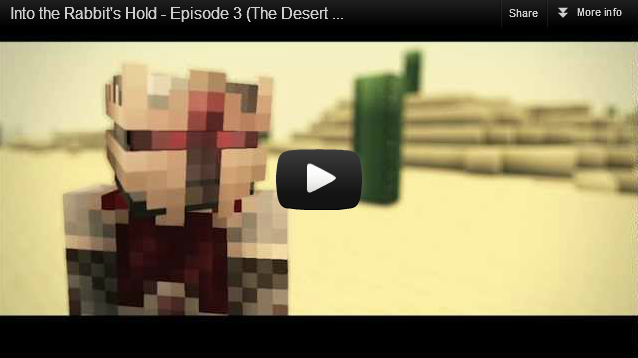 If you haven't had a chance to check out this creative series, it is definitely worth a watch. Follow the misadventures of Borin and Rick as they attempt to figure out who is the rightful heir to an opulent estate, get caught up in space-time oddities, and more! In this episode, Borin reveals his past, and Rick reveals a special something of his own - check it out!
________________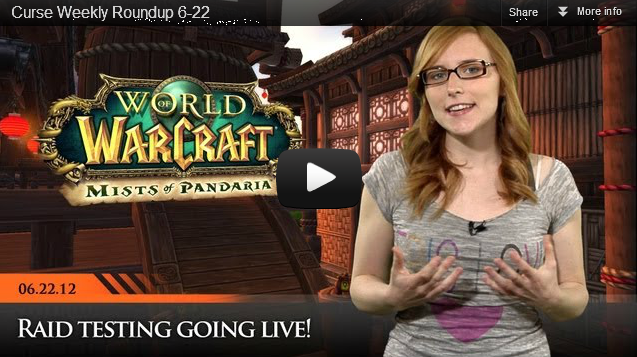 Pico fills us in with the latest and greatest in gaming news. We start with Mists of Pandaria opening their doors for raiding, ArenaNET wants us to break their servers, League players get a bonus, and Abraham Vampire Hunter comes to 8 bit; all on this weeks Curse Weekly Roundup!