Sacheverell
Retired Staff
Silver Voicemin
Join Date:

12/9/2010

Posts:

2,222

Minecraft:

Sacheverell

Member Details
We saw a lot of neat things at
Minecon
, many of which we have
already covered
here. Still, even the most awesome convention in the world wouldn't have been worth it without you guys, and we saw a LOT of you there - roughly 5,000 attendees packed into the convention, waited in long lines, traveled from booth to booth, saw numerous panels and even met Mojang in person.
At our Curse booth, we had a green-screen photo op, where people could get themselves inserted into the
Minecraft
world, and from where I was sitting, it seemed like nearly every attendee paid us a visit at some point! It was really awesome getting to meet some of our users, and see the creative ways they could immerse themselves into their chosen backgrounds. Below, we show off some of our favorites - check it out! You can click on any of the images for a larger version.
________
I didn't know they implemented back-stabbing mechanics in the game already!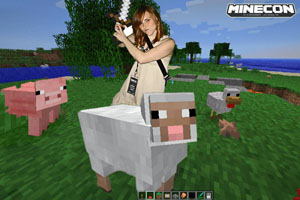 Pico likes hitting sheep until they do her bidding. Give me your secrets, sheep!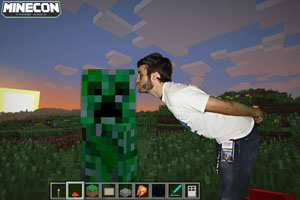 Everyone says that creepers just want a hug. He went above and beyond!
Steve has taught us that punching trees is not only a viable wood-gathering method, but that we can't be injured from it!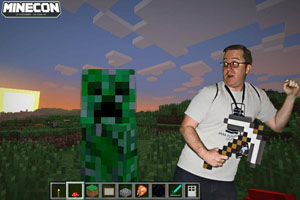 While the other guy tried to make nice with Mr. Creeper, this one seems less amorous and more terrified. Better get out of the blast radius!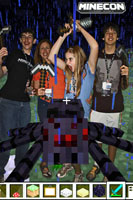 She seems less concerned with the spider and more focused on the guy with a pickaxe. Maybe he's a griefer?
She wields this spider like a fencing foil, which sounds strange at first, until you consider how awesome it would be to chase other players around attacking them with your own spider.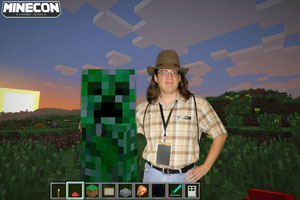 He was waiting for someone else, but the creeper showed up instead. ...unless he was waiting for the creeper...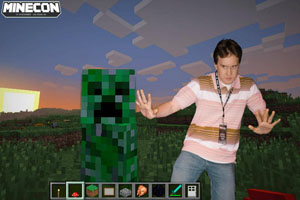 One may think he's trying to keep the creeper at a distance, but what you don't see off-camera is the legion of silverfish rushing at him.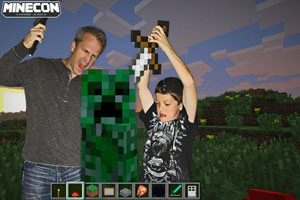 Father/son traditions are as old as time itself, and this is no exception. If you can't teach your boy how to hunt mobs, who can?