DrifterWolf

Iron Miner
Location:

Middletown

Join Date:

8/7/2012

Posts:

273

Xbox:

Quan7um Drifter

Member Details
(This is a suggestion I first made in the PC section before the 360 section got a subforum. I was confused as to where to leave it and dropped it int he wrong place. It was originally intended to be placed here. If the mods want to delete this thread and move the old one over to preserve the old comments then go right ahead!)
Lately I've fallen in love with the look of Lapis Lazuli floors and would love to have a bit more of a color variety using the same skin. I came up with an idea for a few new blocks and lumped them all into a catch all category called Chalk.
With these new chalk blocks we'd be able to build an elegant castle ballroom decorated with patterns of color, while keeping the marbled look of the floor flowing throughout. We could even go a step further and add marbled chalk pillars leading up to a grand staircase or something equally picturesque. They could even be used to make lovely tables and counter tops for modern homes and walls for office buildings and hospitals. The possibilities are really pretty endless as these would soon become the go-to decorative blocks.
You'd go out and mine a new block called Chalk, then take it to a crafting table and combine it with a dye exactly as you would wool to come up with a colored chalk block. Here's a few examples of what dyed chalk would look like.
Blue - Lapis Lazuli
(The one we already have and the inspiration for my idea!)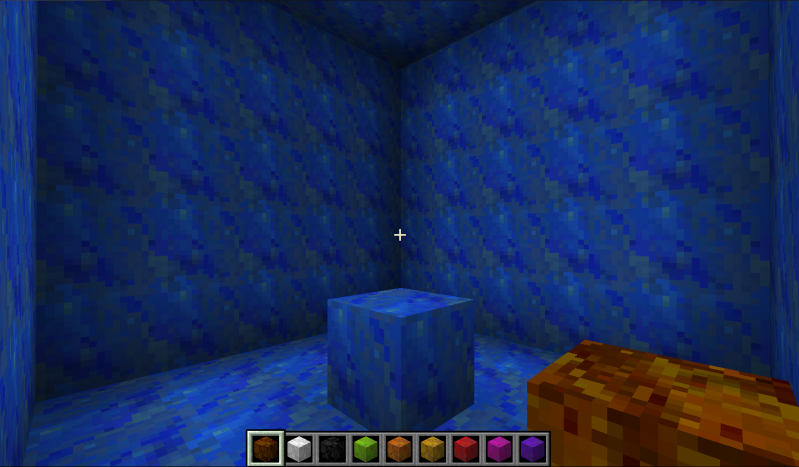 Light Blue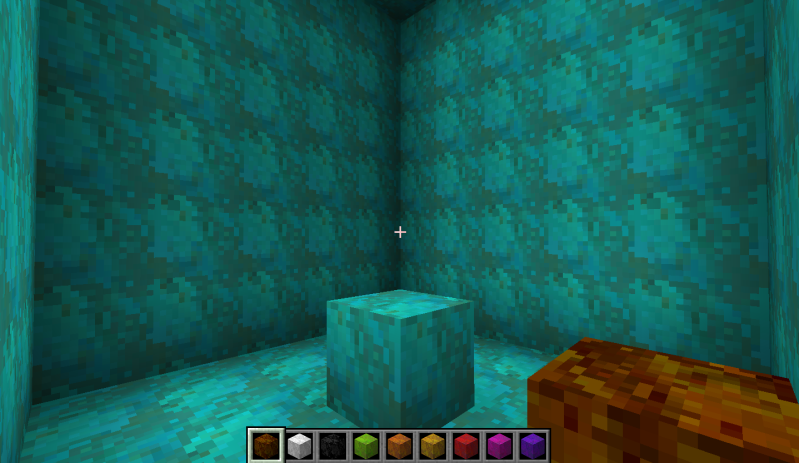 Green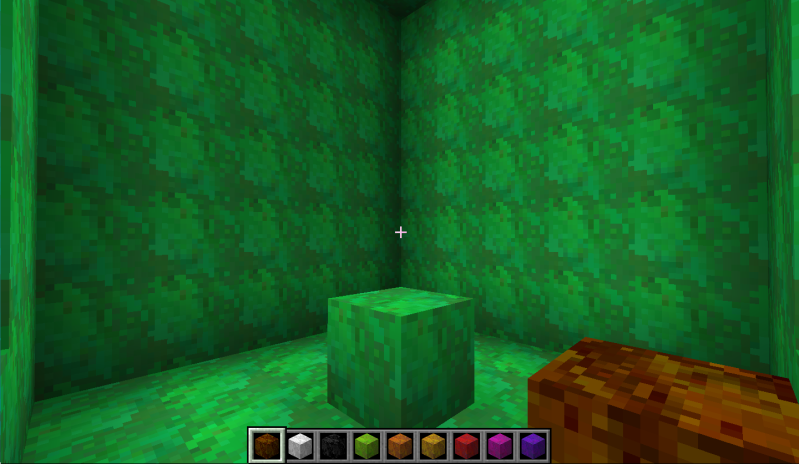 Lime Green
Yellow
Orange
Brown
Red
Magenta
Purple
White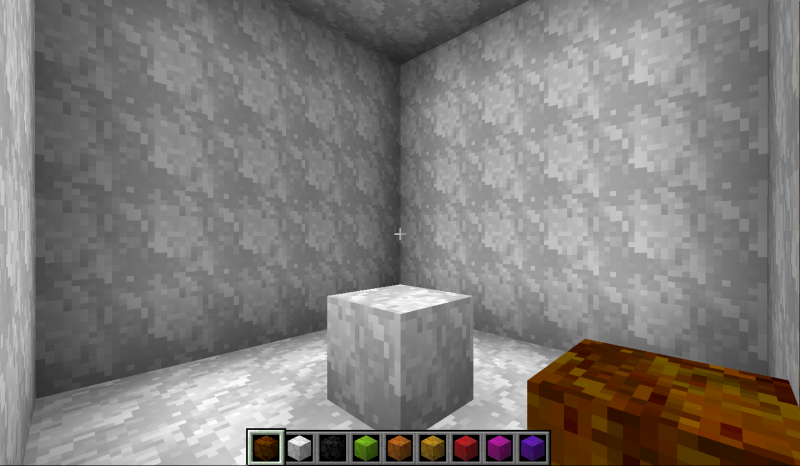 Black
Group Photo
For even more versatility it'd also be nice to have stairs and half slabs made from each of these materials so that you could actually make a whole staircase out of them or give your pillars a bit of a fancy trim.
Chalk normally forms on the ocean bed so in game it'd spawn near any large body of water, relatively close to the surface, possibly even breaking the surface of the water like the deposits in this picture.
Since chalk was formed millions of years ago and the sea levels have changed and shorelines moved long since then, a case could be made that chalk would also be found a few layers under dirt in many low lying lands as well.
I'd say we'd find Chalk in Ocean, Plains and maybe even Swamp biomes right about where you start to see rock forming, but never more than say 10 blocks higher or deeper than sea level.
Now as MinecraftinLikeCrazy pointed out, we could end up with a problem finding Chalk similar to the one we encounter when hunting clay. So if you find yourself on a map almost devoid of chalk, fear not! You can always take a gravel block to a crafting bench and grind it down into a new item called Chalk Powder. You'll only get one powder to reflect that a lot of the material won't be chalk and is discarded during this process. You then combine 4 Chalk Powders and a Bucket of Water to get a new White Chalk Block that you can then dye into whatever color you desire! You'd get your empty bucket back after each block just like you do when you make cake.
here's a diagram of the crafting recipe to turn blocks or gravel into blocks of chalk
(g)- Gravel, (P)- Chalk Powder (W)- Bucket of Water, (C)- Chalk, (B)- Empty Bucket, ( )- Empty Space
To make Chalk Powder at the crafting bench
( )( )( )
( )(G)( ) = (P) x1
( )( )( )
To make a Chalk Block at the crafting bench
(P)( )(P)
( )(W)( ) = (C) ((B) is added back to your inventory silently.)
(p)( )(P)