OoT64
The Meaning of Life, the Universe, and Everything.
Join Date:

5/27/2012

Posts:

54

Xbox:

TIG Zordon 7

Member Details
Just thought I would come on here and show off my world as it stands so far everything in this world has been built in survival.
First I will start by showing my house it seems basic from the outside but within holds all of the room I need for pretty much anything Enchanting, Brewing, Storage that sort of thing.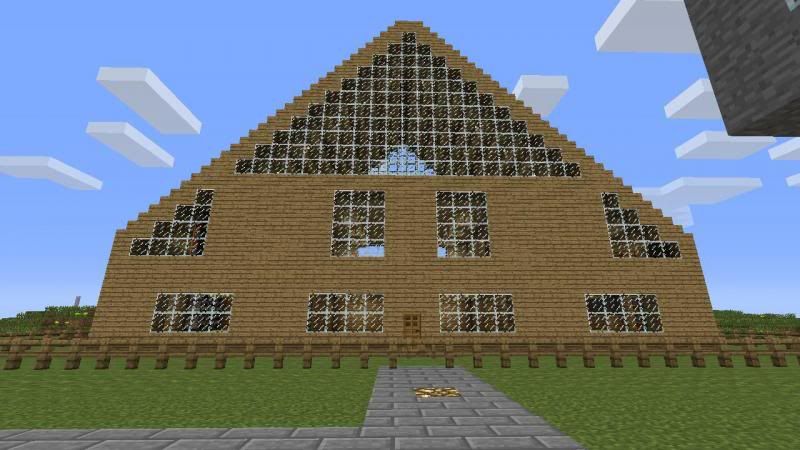 This is a shot of the outside of my house.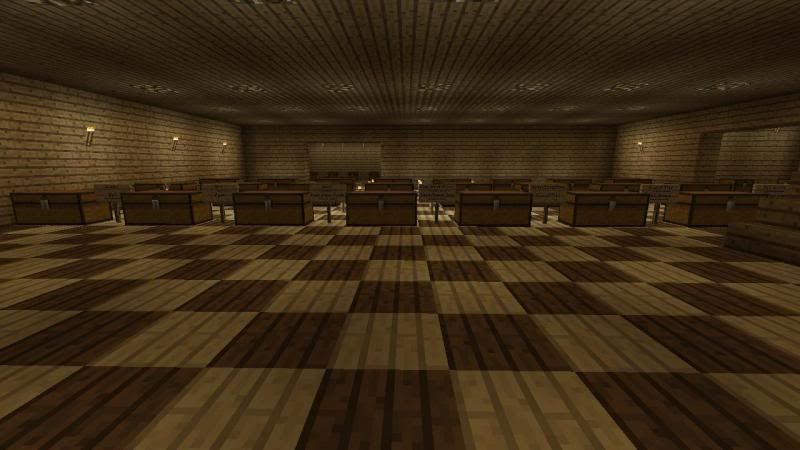 This is my storage room as it is now, I have a large quantity of chests within, with rooms going off on the back and side walls for additional storage for things such as food and potions.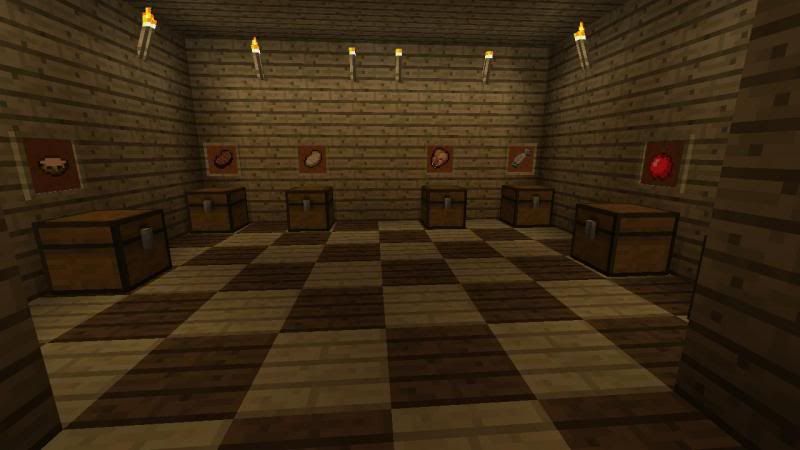 This is my foood storage room I found it neccessary to create this room as I harvest food quite frequently and need a number of chests to store it all in.
This is my potions store room while not absolutley necessary I built it so that I may have as many potions as I see necessary and not crowd the rest of my storage room.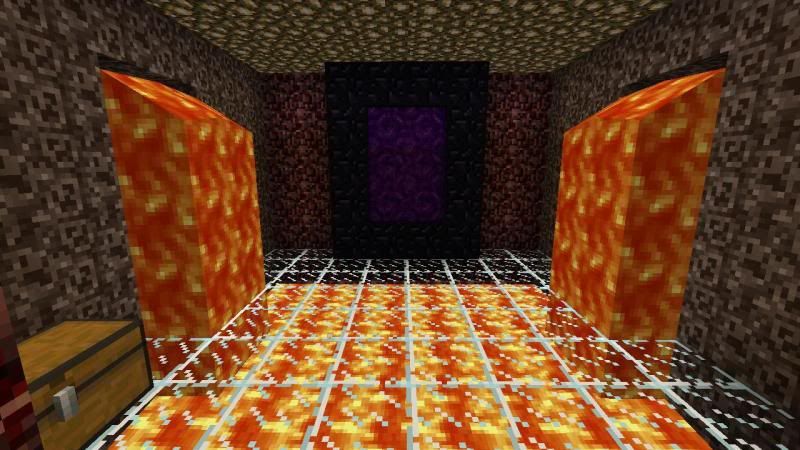 This is my nether portal room it is decorated modestly compared to some others I have seen online but I am proud of it none the less.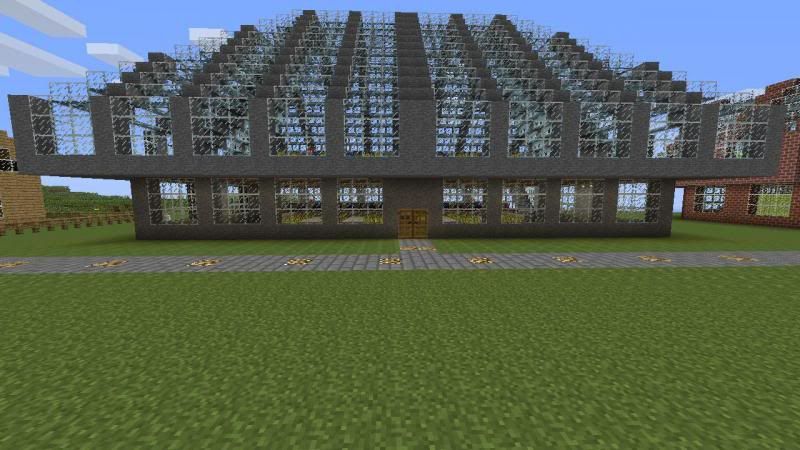 This is my wheat farm it is multilevel and split into four seperate collections points wired to redstone due to the memory limitations of the xbox 360 if I tried to harvest the entire farm at once I would not get enough seeds back to replant.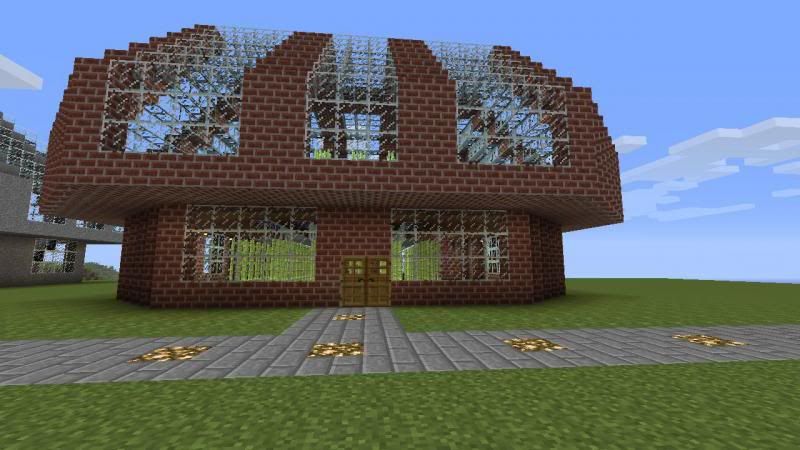 This is my sugar cane farm and once again it is multi-level I was fortunate enough to find a stronghold shortly after starting my currently world so sadly I haven't needed to use this sugar can farm much yet.
This is the front of my animal barn, this design is not my own I found a tutorial on how to build the exterior on youtube I will provide a link below for anyone interested in building this awesome barn feel free to check out this guys channel for other builds as he does some truely outstanding work with minecraft.
This is the inside top floor of my barn it houses the cows, white sheep, chickens and pigs, while I found the tutorial for the exterior of the barn on youtube the inside of the barn is completely of my own design.
This is the bottom floor and colored sheep section of my barn again this is of my own original design, this floor house the other 15 colors of sheep in minecraft.
This is the front of my tree farm it is multi-level with two sections on the bottom and one on top each housing a differen type of tree. I found the original design for this type of tree farm on youtube, I will be linking the video below, once again he is an amazing builder within minecraft and I encourage you to go and check out his channel. However with that being said I have highly modified his design to make it uniquely my own.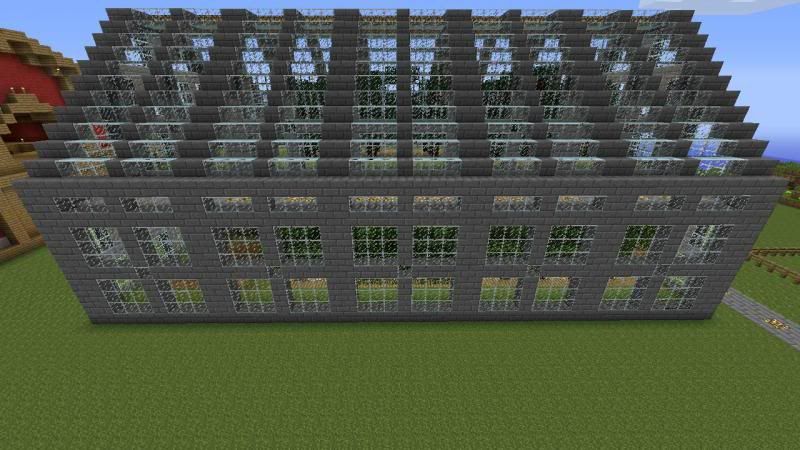 And finally, at least for now, is a side view of the tree farm.
I hope you have enjoyed looking at my world as much as I am enjoying showing it off please let me know anything you think I can do to improve it, also please let me know if you would like to see different views of different buildings and I will do my best to get them up for you.
I will try to continue to update this thread as my world progress's and new buildings pop up I don't plan to abandon this world any time soon. Sadly I have neither the time nor the equipment to do a lets play much as I would love to.
Thanks you so much for check this out and all feedback is welcome.