DaltonPlaysMinecraft
Redstone Miner
Join Date:

8/26/2012

Posts:

594

Member Details
Spoilers Used to Organize Thread
Introduction
Introduction
A while back I made a game in Halo Forge called Knock Off. You basically got a warthog and tried to ram each other off the edge. Well, I got this idea... and brought it to minecraft. In Knock Off, face in an arena while trying to throw your opponent off the edge. Enjoy!

Map Pictures / Info
Spawn / Map Setting
In this map you can choose how many lives each player gets, and the drop rate of random drops. First, here is a look at the spawn area.
Here is the entrance to the main lobby, you must pick your settings before entering
Here is the settings board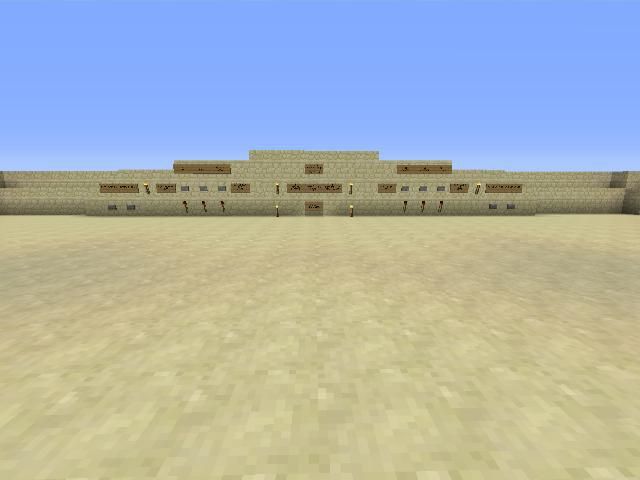 As you can see, you can pick the number of lives, either 1, 3, or unlimited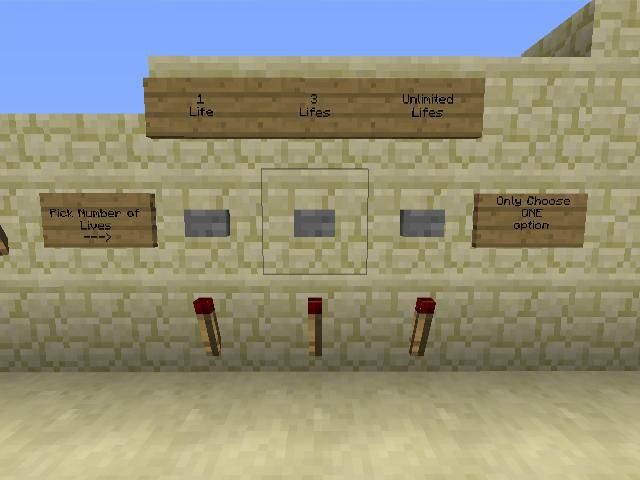 Also you can change the drop rate from 50 seconds, 20 seconds, or disable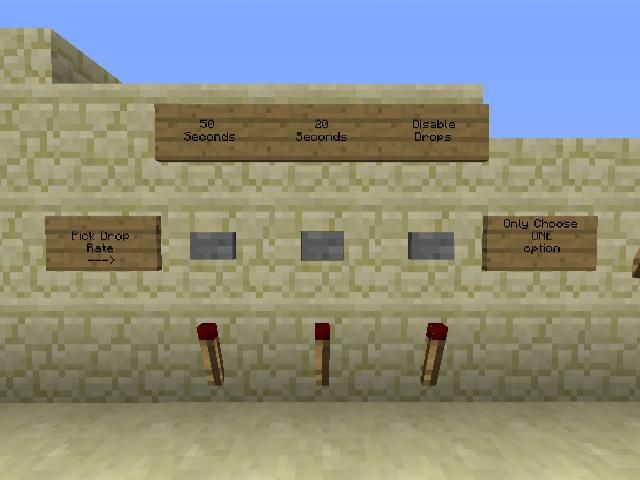 After Picking your settings you continue to the main lobby
Main Lobby & Player Rooms
In the main lobby you have 8 rooms, for player 1-8. Once a player enters the room the door will lock behind them.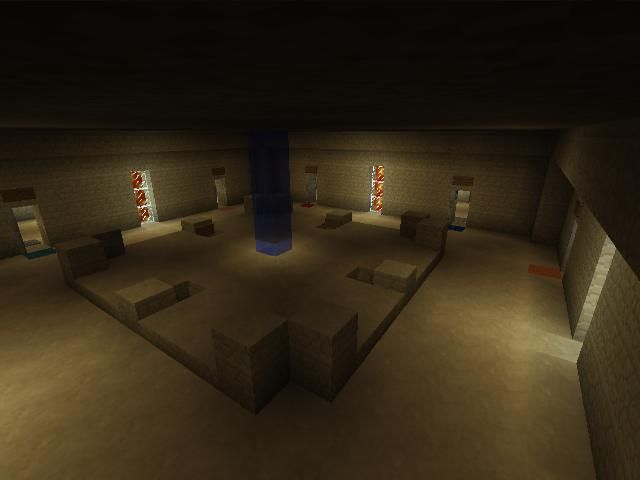 Here is a picture of the inside of Player 1's room. They are all identical except player 1 has some buttons to control the game.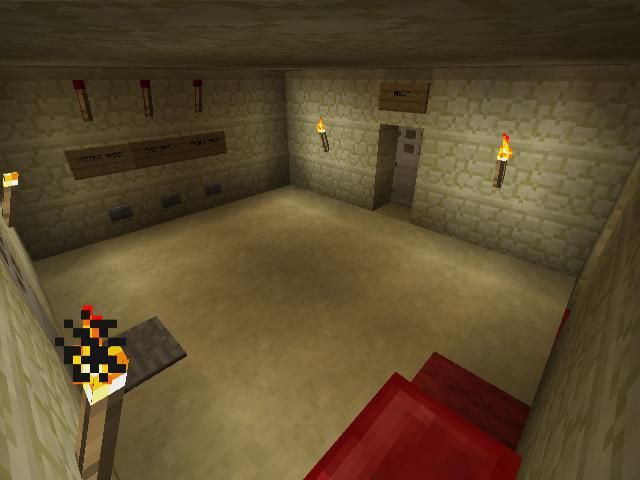 Here is a better look at the host's controls
In each room the player has 2 other doors. One leading to the arena which is locked until the host starts the game, and the second door leading to the spectate area which only opens when you are out of lives.
Here is the arean door...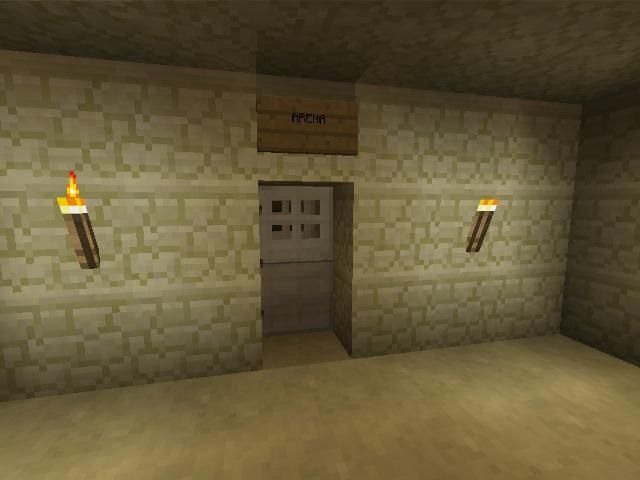 and here is the spectate door...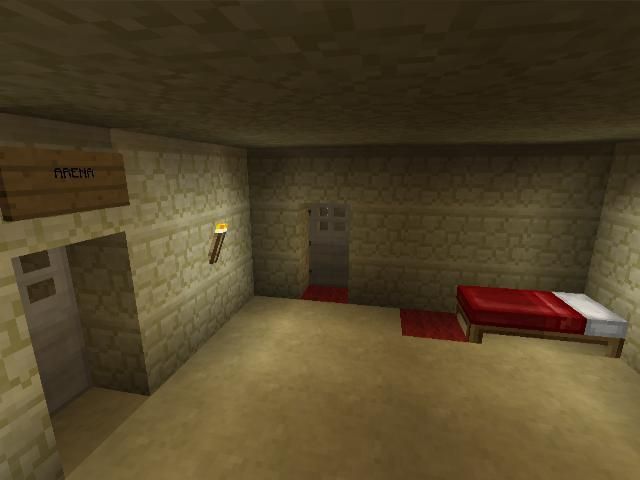 When the arena door is open, when you walk in you get 3 items.
1.) Wood Shovel Knockback I
2.) Diamond Boots Feather Falling
and 3.) 1 Ender Pearl
Once you receive these items, you're free to drop into the arena!
The Arena & Random Drops
The arena is pretty simple. A couple outer islands with a middle island, the middle island is where the random drops appear.
Here is the spectating window in the arena...
That is about it for the arena, pretty basic. Now onto the random drops. Here are the items you have a chance of getting:
1.) Golden Shovel KnockBack II Fire Aspect I [rare]
2.) Golden Apple [Common]
3.) Apple [Common]
4.) XP (place holder) [Really Common]
...and thats that for that.
Other Pictures
Looking inside the arena from the spectator area
The life system redstone, there are 8 of these... one for every player (diamond blocks)
And just some pictures of the whole map...

I will be posting more in the future!