J_Zmbies
Zombie Killer
Location:

Las Vegas, Nevada

Join Date:

6/15/2012

Posts:

188

Xbox:

XTJonjonXT

Member Details
Who hasn't seen those picture dinnerbone tweeted a couple days ago to which seems like a new feature that would enable us to rebuild our enchanted tools and also have the ability to rename them.
*CONFIRMED*
Anvils will be able to fall like sand and gravel.
It can cause 4 1/2 heart damage if it falls on a mob.
3 Stages
of the Anvil,
If you haven't seen them, click the spoiler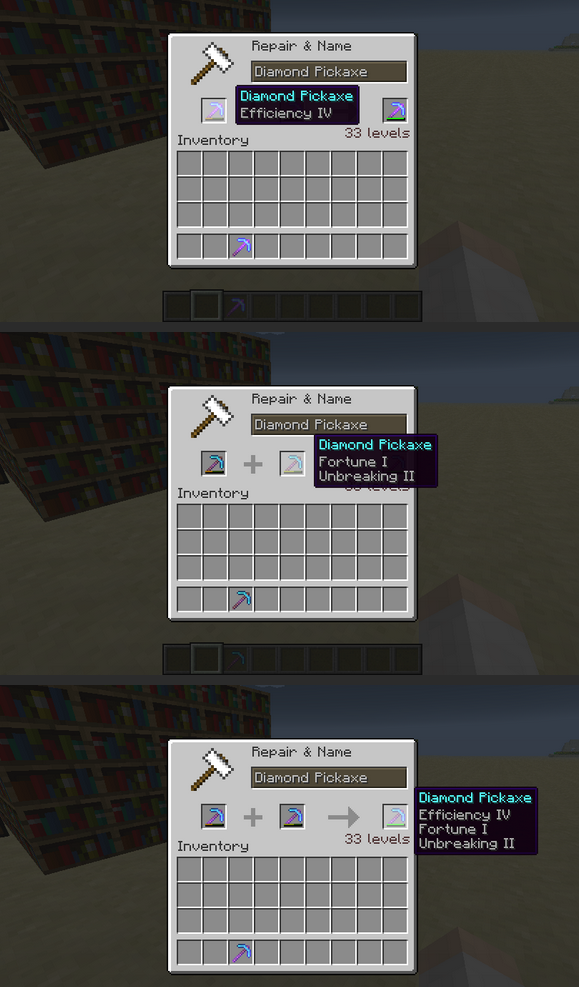 Well guys, dinnerbone just gave us the anvil!
He tweeted this picture of the new block surrounded by an enchantment table and a couple
of bookcase. This is going to look perfect in my enchantment room
*3 Stages of Anvil
It shows whether is about to break or not,
so that means that the Anvil has a limited usage amount.
What do you guys think?
-You like the current design?
-What other features should the anvil allow us to do?
-Should there be a hammer added too?
Comment with some feedback !
*JOIN THE ZMBIE INVASION*