oCrapaCreeper
Blaze Extinguisher
Join Date:

8/25/2011

Posts:

4,106

Minecraft:

oCrapaCreeper

Member Details
This seems a bit more relevant now that the Pocket Edition is starting to become similar to the PC version, with the recent update it received. But there are some noticeable differences between the two. I'm not talking about things such as beets or the Nether Reactor that are exclusive, but smaller things that seem easy to implement into the PC version, as the PE edition has quite a few. My question is, do you think the PC version could benefit from having these changes ported over? I might as well go over the notable stuff.
1. Naturally spawning baby animals
Pretty straight forward. When a group of animals are spawned, a portion of them may be a baby instead of fully grown.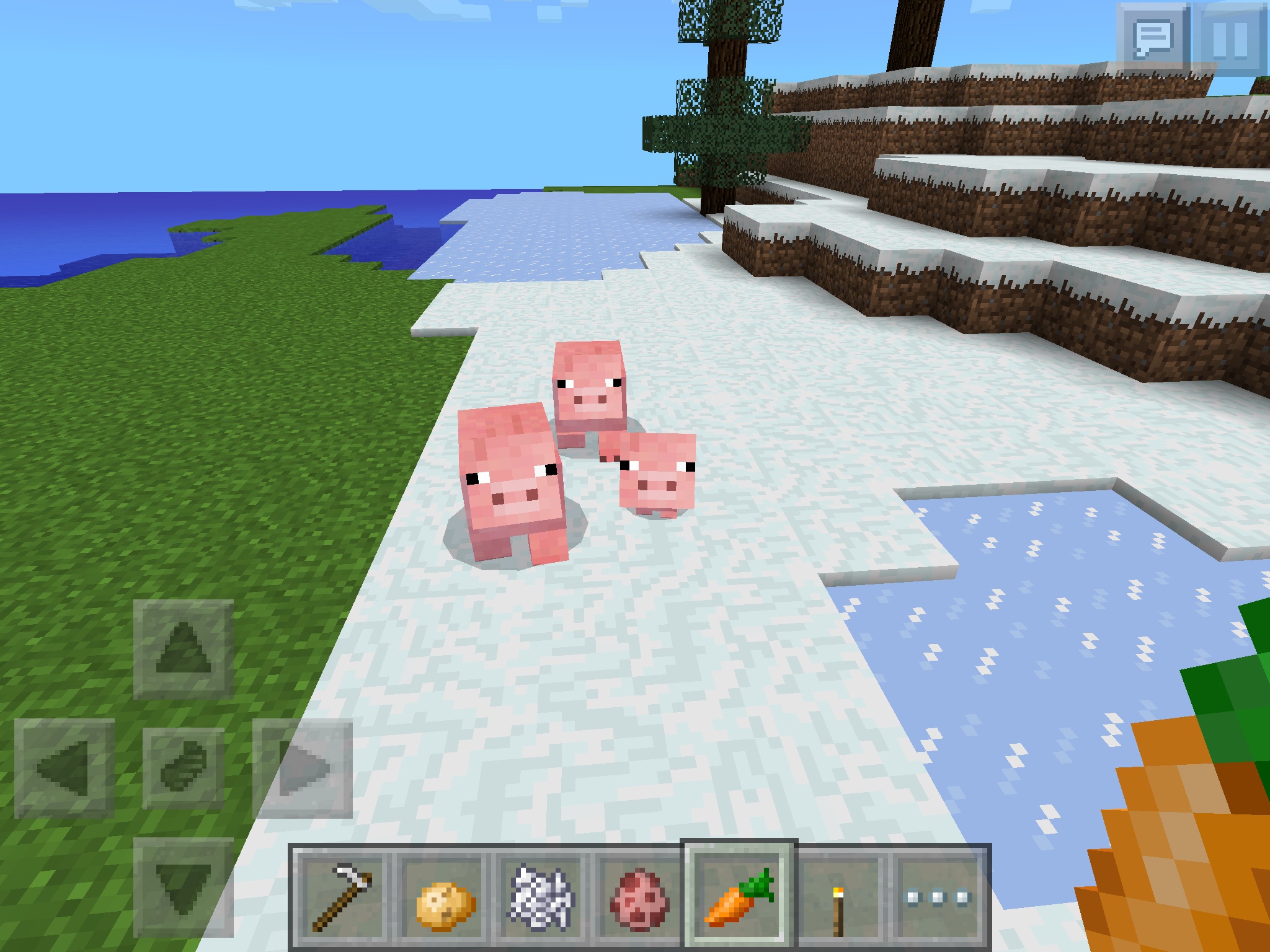 2. Fallen trees
In the Pocket edition, some trees may appear to have fallen over, with sideways logs laying next to a stump. It gives a bit more variation in forests. Also in the picture, you can also see that some trees will also have vines on them.
3. Alternating grass texture groups
The recent snapshots have a similar feature now, but it doesn't work the same way. Basically, the top texture of a grass block randomizes position. The PC version does this with every grass block, however the Pocket Edition does it in groups, which can make grass appear to blend into darker colors:
4.Entity lighting
In the pocket editoin, the sun will actually cast light on entities based off position. On the PC version the lighting on entities is the same on all sides regardless of where they are facing.
In this picture, the sun is behind the player and is casting light on their back. You can see this better with the pig on the right, where the side facing the sun is bright than his other side.
Same place from a different angle, the player is dark on the end with no sun facing it.
5.Village bridges
If there's anything the PC needs, it's this. Basically if there's water intercepting a gravel path of a village, it replaces the water with planks so villagers can still easily cross.
6.
25 chunk render distance
1.8 now supports up to 32 chunks
The Pocket Edition has a rather large render distance, in fact it's actually larger than the PC version with 25 chunks visible instead of 16. Certainly not an exciting option for lower end computers, but it would be nice to have the option for those who can run it.
7.
More efficient world rendering
Has been ported over to PC.
There are other smaller things, such as Zombies always using the attack animation whether or not they are holding something, and taller giant mushrooms, but these are the ones that I could remember off the top of my head. Do you think these kind of things should be in the PC version?