Aardwoof
Zombie Killer
Location:

Hades

Join Date:

7/26/2011

Posts:

272

Minecraft:

Aardwoof

Member Details

THE #1 PLACE TO GO FOR EXTREMELY FAST, FREE BANNERS.
<IT IS NOW CLOSED. SCHOOL HAS STARTED FOR ME AND I HAVE ABSOLUTELY NO FREE TIME TO DO THIS.>
It may open sometime. I will bump the thread if I decide to open it again.
Anyways I am bored, so I feel like making banners for people since the banner services here seem to be getting alot of requests. The wait time for a banner could be about 5 minutes - 5 hours. Also the shoppe is open on weekdays from when I say its open to when I say its closed.
Fill this sheet out:

Banner Text (also put font and color of text here):
Banner Colors:
What exactly do you want on your banner and where:
Anything Else?:

Thanks for choosing Woof. Here are some signatures I have made.
Pork Master

Myself (Aardwoof)

Herpderpia 24/7 Factions Server

Zero'sSkinShack

DarkSnice

Myself (Aardwoof)

Myself (Aardwoof)

Myself (Again)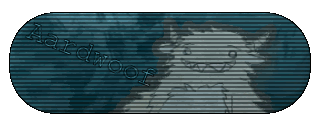 Thanks again for choosing me to do your banner. Hope you enjoy.