Schuydawg
Coal Miner
Join Date:

7/30/2011

Posts:

147

Member Details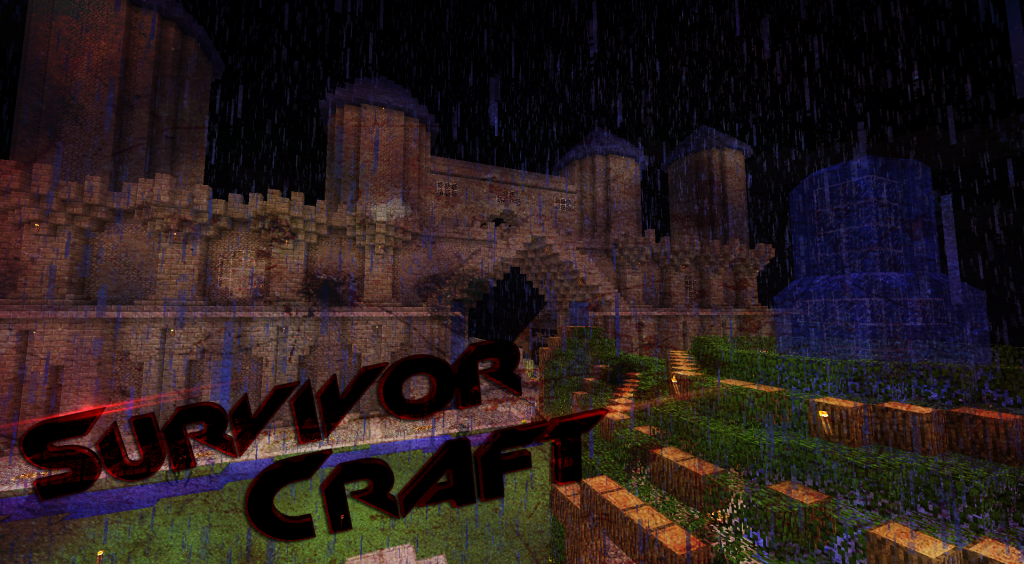 Survivorcraft 24/7 Survival & Creative
96.8.116.28:25665
Welcome to Survivorcraft's forum post.

This server is running two different type's of gameplay Survival & Creative.
At the spawn you will find portals that will switch you back and forth between worlds.
Anyone can join the server, however, you must be mature. If you are being immature on the server you will be kicked if you are under the age of 13.
This server is public so invite your friends to team up and make a base.
Also, take note that the server is a work in progress, so there will be quite a bit of updating over the next few weeks. A friend and I are setting up permissions so that commands are evenly distributed where they should be.
To make a more fair environment for the other players, plugins like AntiCheat and WorldGuard for creative have been implemented to make sure that people with hacked clients stay out.
The spawn is a safe zone. This means that mobs and PVP are disabled here. Therefore you can take shelter if you a new and do not have a home yet.
Creepers also only do damage to players so you will not have to worry about them destroying your homes.
Creative is available to all players that join the server so feel free to use the portals inside the spawn area.
Server Information
The server runs 24/7 on a dedicated server.
The server is hosted in Dallas, Texas.
The server IP address is

96.8.116.28:25665.

I am currently looking for staff members so be helpful and active.
The server is brand new and was created June 15, 2012
Staff Application
How old are you?
What experience do you have with being an admin?
Have you ever hosted a server before?
What time zone are you in?
What is your IGN?
What is your skype (required)?
What gametype are you most familiar with (survival or creative)?
Contact Me
Skype: Exclavee
Youtube: TheExclave