DantexPain
Stone Miner
Location:

US

Join Date:

7/10/2011

Posts:

77

Minecraft:

DantexPain

Xbox:

BerserkerAvalon

Member Details
STEAM-TEKK
Tekkit Server you say? And it is small with a Team-Speak server? Yes Please!
If that is your response, then this might be the right place for you!
Our Vision:
We, meaning me and my few minecraft friends, want to make our server a fun, small sized place to play. We want to provide events for players, build constantly, and create an experience that anyone who is apart of will be glade they were. We want this server to be based on steam-punk like structures, but at the same time be open to all build styles. We want players to be able to protect their land, items and hard work with plugins like world-guard and maybe even towny. We understand that tekkit is not a perfect mod pack, but we want to help make it one with the careful design of the server and economy plugins. We are
Steam-Tekk!
REMINDER:
This is a Tekkit server! That means that you need to install the Tekkit launcher and install "Tekkit". That can be done from the techninic pack website! We are running version 2.1.1.
The player max is
15 players
. This is a small server, and I plan to keep it that way for a while.
Also:
1. Creepers block damage has been disabled to avoid potential catastrophic events
2. Weather is also off, well, natural weather that is
3. PVP is off for the time being, may even say off if enough players want it to.
The white-list has been disabled. So feel free to just come on!
(subject to change)
Once in game, you will not have access to any commands, this will change once we get to know you. Don't worry though, you can still build, craft and collect materials, you just wont be able to use warp commands or set home commands. And if we really like you, you'll even get you own title!
The IP is:
mc.vortexservers.com:25576
Teamspeak:
dal01.vortexservers.com:7825
[Ask for the password once you are in-game.]
Update on the Server: After careful consideration, and a lot of sleepless nights, I have decided not to remove the map. Instead, we will start to rebuild the parts that are currently unfitting with the structure or ideas of the staff.
Also I am now looking for more people to join the building team as we embark on large steam-punk based projects. These people need to have some experience with the plugins world-edit and world guard. The application is below, Be aware that part of the application process is coming on to our team-speak channel to talk with current mods/admins. So you must have team-speak if you want to be apart of our team!
Application for Mod/builder:
1. IGN-
2. Real Age-
3. Where did you learn how to use the plugins above?
4. How long have you played tekkit for? (All this is asking is are you familiar with the tekkit building blocks, no actual IC2 or buildcraft experience is necessary)
5. What other servers have you been on?
6. Do you have team-speak?
7. What, by your personal definition, is steam-punk?
8. This is a free question, add whatever you want here, this can include pictures, personal information that goes beyond the questions above, and minecraft experience.
This is what the server looks like! If you build something awesome, we might even put it up here!
Spawn! YAY for lava!
My Personal Favorite, The house in the Capital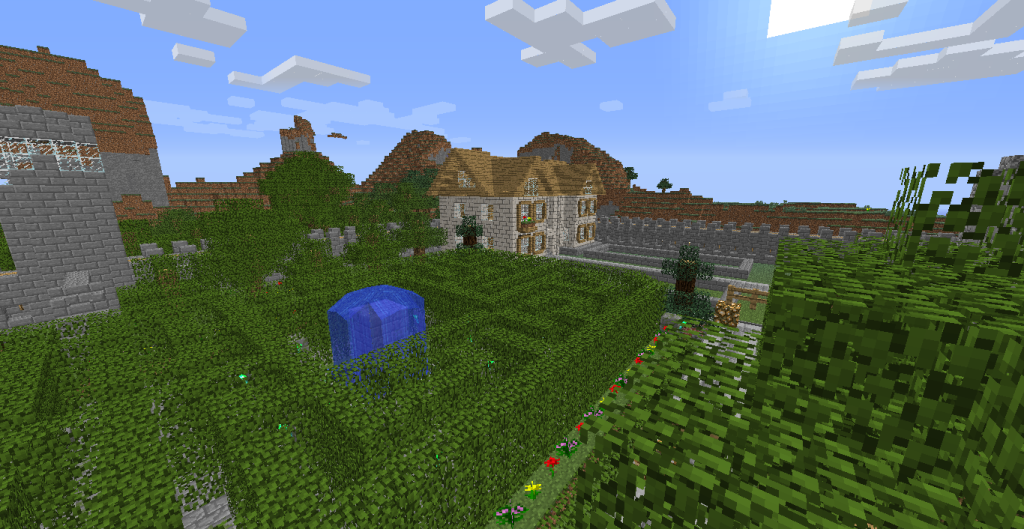 To raise new questions, new possibilities, to regard old problems from a new angle, requires creative imagination and marks real advance in science. -Albert Einstein