xtre
Carpenter
Location:

UK

Join Date:

2/19/2011

Posts:

44

Member Details
Using cheat commands like /weather costs money! You get paid every so often so its not over used.

More features to come!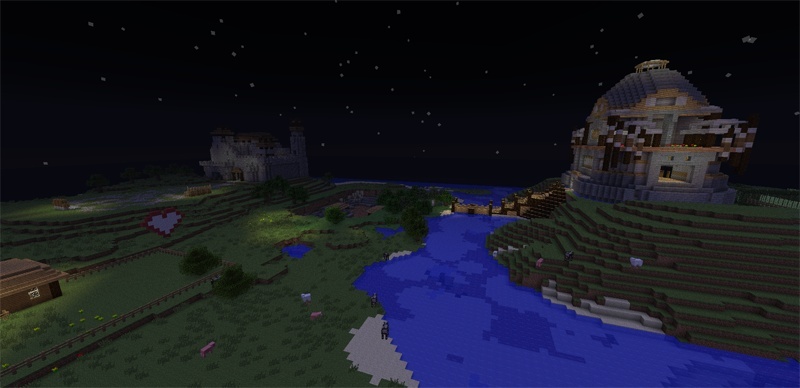 The server is rented. Online 24/7/365 First established on 2010 19/12/10.
The spawn(Not this image) is customised by our best admins. In order to build you must be invited on the forums. New features comming soon. (Normaly very good and enjoyed by all!)
Admins are very carfully chosen. We take admin abuse very seriously. Use the forums for reporting any abuse. You can relax no one is going to teleport to you and spawn loads of TNT in your face.
Players start out at spawn and then work from there by moving out into the wilderness. The server Spawn and Town is currently being developed, check it out now and again to see what's new!
The basic rules are:
No hacks, X-Ray, cheats or client mods that give you an advantage
over other players.
Do not ask for admin in the game. Post an application on the forums.
Be nice and read the full list of rules on the forums!
The server has a very nice community and excellent building skills.
We always keep the server running smoothly with active admins.
.
Check out the forums for news, information, polls and a lot more.
http://xtre.4umer.net/
From posting on the forums, everyone must be invited by the other players
Gifts are available for anyone who donates.
We use a world backup plugin which regularly backs up the world every 6 hours.
A simple /help command that tells you all the available commands you can use.
/sethome to set your home and /home to teleport there.
Don't forget to sign up on the forums and make use of the information.
xtre.4umer.net
All are welcome!
37.59.47.10.25566
Post any questions and any feedback below or use our forums!
Please ask to be whitelisted, thanks.