MightL1ne
Carpenter
Join Date:

9/19/2011

Posts:

50

Member Details



[1]Pvp is allowed at all times for any reasons.
[2]Stealing is allowed. So be careful.
[3]Dont complain to Admins or Mods for stolen items.
[4]Dont ask for mod or admin rank or been Op for any reason, or you will be muted and jailed.
[5]NO CLIENTS MODS OR XRAY FOR ANY GIVEN REASON. We will know and you will be Ip banned.
[6]Keep swearing to a minimum.
[7]Respect all higher rankings as equal.
[8]No asking admins to ban anyone with out any proof.
[9]No Griefing.I know is a pvp server with factions. but griefing has gotten out of hand. So any griefing will result on jail or ban.
[10]No asking Mods, Admins, or Masterbuilders for items.
[11] No racism of any kind! you will be muted right away.


No Cheat- To keep all those hackers out
Iconomy- To buy and sell items make money and be rich!
MobArena- Because we all want to be champions and defeat all those mobs!
Ultimate arena- pvp arenas!
Lottery- To win money. who will be the lucky one :wink.gif:
World Guard- To keep griefers away!
Log- To find out who griefed your house.
ExpMiner- For people that like to mine more than adventure.
McMMO- RPG Style gaming!
Essentials- Who can live with out essentials?!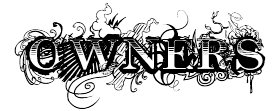 By donating money to TheHubCraft, you confirm that you are making a voluntary donation to TheHubCraft and that you are not purchasing a product from us. TheHubCraft has the right to remove and/or modify any donation incentives from your account at any time after your donation. Misuse of any donation incentive, including using them to violate our rules, may result in immediate removal of your rank, and may result in temporary or permanent bans. TheHubCraft has the right to add, change or remove donation incentives at any time. Donations are not refundable under and circumstances as these are goodwill donations and not purchases. Donations are effective for one user account only.
- 10

Small island

$500-900

Safe lockette chest

Mob Disguise, Pig, Sheep and wolf

1 world guard protectiong


ability to make a faction

1 Stack of iron, 1 set of iron armor, 32 Pork chops, 1 set of iron tools

-$20

medium Island

2 wolrd guard protections

$1000-1900

Mob Disguise All Passive mobs

Colored Signs

Mobrider

Safe lockette chest

ability to make a faction

tpa

2 stacks of Iron, 10 diamonds, 15 Obsidian, 2 sets of Iron Armor, 2 sets of iron tools, 64 Cooked Pork chops.
-$30

Big Island

3-5 world guard protection

Safe lockette chest

Mob disguise All mobs (except ghast and enderdragon)

Ability to change nickname

Colored signs

MonsterBox (Ability to change spawner)

MobRider

tpa, tpahere

Heal command

$2k-2.5k

Statue of you in spawn

5 Stacks of iron, 1 set of diamond tools, 5 sets of iron tools, 1 set of diamond armor, 30 Diamonds, 5 stacks of pork chops. 25 obsidian. (and 1 stack of any desired block, except for bedrock)