ThePrisco
Zombie Killer
Join Date:

1/7/2012

Posts:

174

Minecraft:

saper

Member Details
SHUT DOWN. DO NOT APPLY.
Welcome, to Ruined World 2.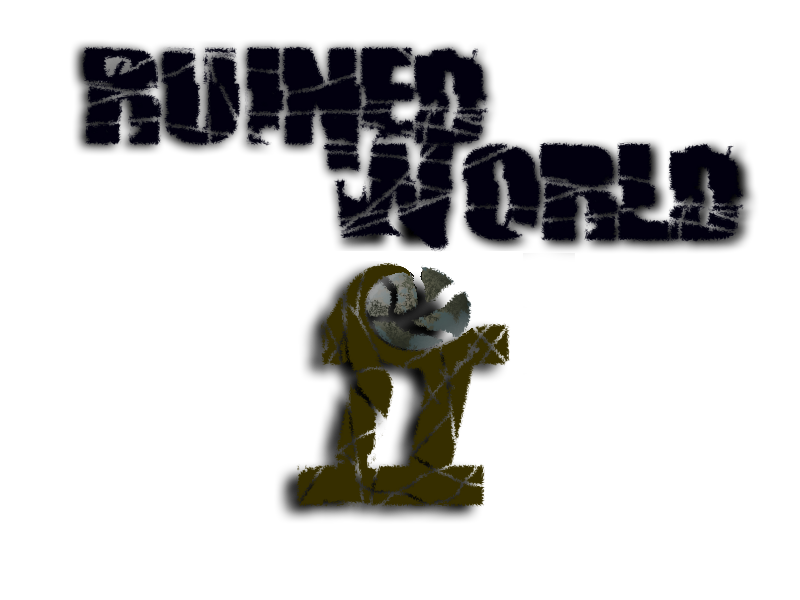 Credit: Golden Clockwork
--------------------------------
Server Forum
Server Version: 1.1
Server Status: ONLINE
Role playing Status: ON
Server IP: 68.44.169.238
We have a whitelist; don't even bother.
If lacking a minecraftforum account and you do not plan one making on, post your application on the server website. (Guests are allowed to post in the Application section)
Image Credit: Black_Doom
[b]
Timeline:
[/b]
[b]
[b]It is the 23rd century.
We are the children of the damned and the lost.
The last four hundred years have taught us much. There is no God; there is no heaven or hell.
Just earth.
We used to fight for freedom. Now we just fight for survival.
We abandoned nature long ago, and now we pay for it dearly. The planet is barren; most natural species exist purely by genetic modification.
Let me tell you how we came to be this way... from the beginning[/b]
.
Click here to read the timeline
Lore credit: ThePrisco, Dangirdas
--------------------------------------------
[b]
Ruined World 2 Soundtrack:
[/b]
Room of Angel: (Theme)
Anthem of Sadness: (Depressed and lonely)
Sympathy for the Devil: (Successful and happy to be alive)
Sunken Heart: (Nighttime and Nervous)
Great Endeavor: (General Stone City Theme)
Civilian Dedication: (General Wooden City Theme)
Dark Forces: (Sinister Plot Unraveling)
The Rift: (For the Nether)
Mystery: (Unsure and Curious)
Discovery: (Discovery and Creation)
Death of a Friend: (Death or Sad)
Standoff: (For Combat)
[b]
Hello, and welcome to the Ruined World 2 RP forum! My name is AJ, and I am the administrator of the server. This is an incredibly hardcore role-play server, and I expect seriousness and competence when it come to maintaining your character and following these rules:
[/b]
[b]Rules and Regulations[/b]
1. This is a roleplay server. You roleplay or you don't play at all.
2. We expect you to act with a good level of maturity. No spamming or trolling.
3. If you character dies, he dies. No ghosts, no zombies, no revival. (If you die alone, you can act as if you never died since no one saw, but if you die with a group of people, whether by their hand or dying with them in any way [unless it is mutually agreed that you lived], you are dead. Create a new character).
4. No metagaming. Metagaming is using information that should not be availible to your character in the game. (Such as using information in global chat for you own gain, or being in a cave and hearing people blocks above you, and using that information to follow them to their base)
5. No powergaming. Powergaming is forcing people in RP to do something they do not want to do. EG of powergaming(Johnny hits Nick and kills him). EG of good roleplaying(Johnny attempts to hit Nick).
6. No hacking or mods. End of story. Bannable on use.
7. Stick to the time era. The server is based in a futuristic post-apocalyptic environment. This means, have an appropriate skin which goes along with the era.
(NOTE: You must use your skin that is in your application. Also your skin must be realistic to the theme. The timeline is completely relevant, this is a apocalyptical world. Dress appropriately.)
8. Role playing requires a big map. There will be walking. Be prepared to walk for a good deal to get anywhere.
9. Read the lore. All of it. Everything relates to the past.
10. There are two types of chats. Global and Local. Local chat has a certain range, and is used for RPing purposes. Global Chat is mostly used for OOC(Unrelated information to RP), but you must use Double Parentheses((This is something OOC)). For example, if you are in local chat, and somebody says something that you think is funny, you can NOT just type: lol. You have to put a double parenthetical around it: ((lol))
11. Do not ask for anything from the Moderators.
12. There are certain blocks you can break within RP. These are:
Glass
Sand
Leaves
Wooden door (if you' a strong character)
Redstone
Ice
Gravel
Grass/Dirt/Snow Dirt
Snowcap
Wool
Bookshelf
Crafting Table
All pads, levers and buttons.
Snow Block
Clay Block
Cactus
Pumpkin
Glowstone
Repeaters
13. Download the last days texture pack. Each item in the texture pack has a different look than other texture packs. Bows for example are Guns.
14. Put in - "**** yo ****, i got a mustache" in your app to let us know you put yourself through the torture of reading the rules.
15. You must be able to physically see another players skin for your character to identify them. If you only see their name through a few blocks, your character won't know they are there. You can however, have your character investigate, as in: "Johnny hears something outside, and goes to investigate."
16. Stick to your character. I cannot emphasize how important this is. If in your application your character cannot do something, he simply cannot do it. For example, if your character is a Valoshan, you cannot swim within RP. Obviously, if nobody is around, and you need to cross a river to get somewhere, that is acceptable and follows the same notion as Rule 3.
17. To attack (In an RP fashion) somebody, you must have an RP motive, unless the character is incredibly mentally unstable. RP combat must be done within text. Eg. *attempts to hit assassin with the back of my gun*. You can NOT physically hurt another player, unless an RP fight lasts for more than 10 text exchanges. Afterward, you may attack the player with any weapons you may have on you.
18. Bounties on character are allowed, but the bounty must be stated publicly (preferably on the radio) and the target themselves must be aware of it.
19. Try to refrain from sitting in global chat all day. This is an RP server. As much as I love chit chat, this isn't what this server is for. Of course if no one is around you and you do not expect to see anyone in-game for a while, you can start up a nice conversation in global chat to keep sane.
20. Racism, racial slurs, or derogatory terminology is unforgivable and bannable upon detection.
21. If using signs, please use them respectively. Do not write anything stupid or unrealistic like "OMG 1337man's HOUSE LOL".
22. Structures cannot defy laws of physics. Examples include floating buildings, massive towers held up by a small 1x1 stack.
23. Do not dirty the world. No 1x1 towers, random workbenches, or anything like that in the middle of nowhere. It takes away from the general feel and is just unpleasant to see.
24. Raids on other towns are allowed, as long as there is some sort of reasonable incentive and there are at-least 2 players within the town's perimeter.
25. Do not ask anything of the Admins or Moderators. They are meant to help keep the server in order, not to give you some torches.
26. Use the terms for the Mobs and Items from the links below. Don't say "Oh my god a creeper!". Instead, "Oh my god a Fuelbot!" After one plays on the server for a decent amount of time, the names become second nature.
27. If you want to make a new character, you have to kill off your old one. Your character cannot commit suicide. That just doesn't work. You can RP your death by planning it with others OOC, or leave a message with a reason for your death. I.E. a journal reading: So I just made camp for the night and -blood is splatter on the paper. He must have been killed by something-
28. If you abandon a building, make it look destroyed so it fits the scenery. It is awkward to see a massive mansion with nobody living in it in the middle of nowhere. Either break it or come up with a reason for it's abandonment.
29. Have fun. This server is meant to be enjoyable, not a chore. Crack a joke, enjoy yourself, and immerse within the expansive universe us at the Ruined World 2 Team have created for you.
Credit: QuinnHatrik, ThePrisco, Dangirdas
[b]APPLICATION RULES:[/b]
1. Stick to the time period. If your character is way out of context, you will be denied.
2. Be realistic. If your character is overpowered and unreal to the timeline you will be denied.
3. Be original. Plagiarism will result in a permanent denial.
4. Be original Part 2. Do not incorporate any other histories into this server. No Star Wars, Lord of the Rings, or any other franchise references within the application. Will result in denial.
5. Pick a race. There are multiple races for you to choose from, but many different options can be derived from each ethnicity. (If you would like to make your own race, write a history for them that sticks to the timeline. They would have to be accepted or denied separately from your character.)
6. Follow the format. To be accepted, the format must be followed. Plain and simple.
7. Have a realistic skin. No bright colors, shiny armor, or any of that ****. The clothes would be dull and worn out, and the armor would be weathered.
8. Relate it to the lore. You are much more likely to be accepted if the application relates to the lore in some way.
9. Be honest. Tell the truth within the OOC questions.
10. Don't give up. If you are denied, our moderators are expected to provide a reason, and a guidance for correction.
Credit: ThePrisco, Dangirdas
[b]Application Format:[/b]

Out of Character
MineCraft account name:
Country of Residence and Time Zone:
Define roleplaying in your own words, do you have any past roleplaying experiences?
What is your reason for applying to this server?
Have you been banned before, if so why?
Do you agree with our rules?
Will you use the server's official texture pack?

In Character
Character name: (Last names aren't required)
What is your character's race?:
Your character's story so far:
Does or did your character have any companions or family?
How old is your character?
Describe what your character looks like, any distinctive physical features?
How does your character act?
Character's occupation:
Does your character have an education? (Read or write)
Any special skills that your character has, nothing unbalanced:
Does your character hate or fear anything?
Describe an example of your character in great suffering and pain (RP):
Provide an image of your character's skin:

Note: Acceptance or denial may take a few days. A moderator has to first approve your application, PM you the IP, and relay the information to the Administrator who will then whitelist you.
MODERATOR APPLICATION:
TO ALL ACCEPTED PLAYERS:
THE SUDDEN INCREASE IN POPULARITY REQUIRES ADDITIONAL MODERATION SERVICES, MAJORLY DEALING WITH THE WHITELISTING AND THE REVIEWING OF APPLICATIONS.
ANY PLAYER CAN APPLY.

(Please PM me your responses, otherwise they will be ignored)
APPLICATION:


Minecraft IGN:

How long have you been on this server (must be over 1 week)?:

Reason for becoming a moderator?:

Paste a small review of the most recent application here:

Average time spent on the server daily:

How could you benefit this server with your services?:

Credit: BelugaPants, ThePrisco, Dangirdas
---------------------------------------------------------
Texture Pack:
Last Days:
Last Days 1.0.0 Texture Pack Installations for Minecraft 1.0.0
Download
MCPatcher HD
if you have not already. Run The patcher. It does not require you to choose a pack and is fairly simple to use.
Download
LAST DAYS
Place LAST DAYS.Zip in the your texture pack folder.
Open your game and select LAST DAYS From Mods and texture packs..
Run Minecraft
---------------------------------------------------------
SPOUT COMPATIBLE
Spout is not required to access the server, but it is highly reccomended for the full expierience.
For example, without spout you would'nt have access to certain features like guns or in-game music.
Instalation is simple: Click
here
to download.
Download the .jar file, and start it like a regular Minecraft client.
Log in (completely secure) and enter the IP in the multiplayer section.
You can now access the full potential of the server!
---------------------------------------------------------
Races:
Humans
Info: You should really be familiar with it.
Advantages:
Stronger on average than other races, besides the Valoshans
Strongest resistance to disease and radiation of the races
Best endurance
Great builders & architects
Only race able to survive cold tempatures
Arguably the best "all around" race
Disadvantages:
Less intelligent or technologically advanced than other races
Short lifespan (comparatively)
Weak mental stability
Not great unarmed fighters (comparatively)
Their different perspectives and complex personalities could ultimately tear them apart, and almost has several times
Valoshans
Info:
http://ruinedworld2....han-information
Advantages:
Strength equal to 3-4 men
Fairly agile, quick reflexes, overall excellent in combat
Sharp claws and teeth (considered dishonorable to use in combat by Valoshans)
Appears almost invisible while at night or in dark areas
Cold-blooded
Decent sense of smell
Disadvantages:
Can't swim
Very susceptible to disease
Eyes located on sides of head (They have a small blind spot)
Teeth are easily dislodged but do grow back after several months
Quickly die of blood loss if tail is severed
Hard time learning English
Body will shut down and die in cold places
Not very intelligent (aside from Prophet)
Herboxtians
Info:
Advantages:
http://ruinedworld2....ian-information
Very smart and have good intellect
Vines and thorns
Quick and agile
Great marksmen
Patience
Can swim and travel over any terrain
Extremely stealthy and sneaky
Heightened senses
Disadvantages:
Weak, equal to about 2/3 of an average human
Susceptible to fire, disease, and weather change
Need water often
They suffer from injuries easier
They are not very durable
Lack of endurance
Cannot carry as much
Many attributes about their race have not yet been discovered
Drakmua
Info:
http://ruinedworld2....mua-information
Advantages:
Impressive Intellect
Ambitious, very determined.
Extreme bonuses to them in the Rift
Mastery of the tongue
Tactical and logical genius
Extremely loyal to allies
Disadvantages:
Have trouble swimming
Can't sustain prolonged physical labor
Extremely prone to disease
Extremely prone to poison
Power hungry
Very traditional; don't believe in new things quickly
Credit: ThePrisco, Richaro, Kthak5, Schwiny12, QuinnHatrik
----------------------------------------------------
Role-Play Information:
It is very important that you become familiar with the different items and events on this server, as you will be lost without this knowledge.
-------------------------------------------------------------
Ores and Items:
Coal - Batteries
These batteries are great for creating a light source, or powering a oven.
Iron - Gears
These gears can be melted down to make great tools!
Gold - Gold
Used in ancient times for adornment, but soft enough to mold into workable items.
Diamond - Power Cell's
These are futuristic long lasting power cells, they are rare and make powerful and long lasting tools.
Lapis Lazuli - Ancient Artifact
Unknown ore/gem. Scientist believe it?s from outer space. Used as trophies. Very rare. Some are dangerous and the reason is that it may have very high radiation level. It has also been said to be a very powerful energy source.
Credit: Dangirdas
-------------------------------------------------------------
Dangers and Storms of the Wastes
When night hits, raiders come out along with robot's, you must fight them off or keep in shelter.
After the war hit, the nuclear bombs caused strange events to happen to the world.
Under the hidden Robo. Co facilities contains Robo Fuel. This is used in torture for their prisoners, it is amazingly hot and poisonous. If a person takes even a 2 second bath in this they can be burnt to death.
Of course, the water is sludgy and has occasionally radiation in it.
Acid Rain
What used to be a welcome sight to farmers and average people alike during a hot summer day, has since become a nuisance to anyone who encounters the phenomenon. The nuclear explosions of the past have not only ravaged the terrain, but the water as well. Due to the radioactivity and acidic nature of the current natural water basins, any water evaporated into the sky, eventually falls almost exactly as it went up, as acid. This water no longer gives life-giving hydration to whomever or whatever it happens upon. It is now destructive, burning and erodes away at anything that touches the unforgiving acid rainfall.
ApocaStorm
The least deadly is the ApocaStorm. It creates a red tint, causing a large earthquake and massive heat, it is said lava brews underground as the world?s water combines with it, as the radiation blows in together to create a deadly storm which can kill a man quickly. Underground shelters tend to survive this. This is common.
FireStorm
A less common occurrence in the wasteland. Due to the depleted and relatively broken atmosphere, the sun's UV rays are sometimes able to pass through. This causes massive heat and fires to spurt up throughout the wasteland. It is damaging to even be outside during these storms, so it is advised that during a storm a person flees to the nearest cover available.
Radiation Sweep
Radiation Sweep. The water will become contaminated as slowly radiation blows throughout the world. This is heavily dangerous, and needs intense shelter to survive. You are most likely safer underground. This happens time to time.
Tsu Storm
The most deadly and rare is the Tsu Storm. This will create a massive blow of radiation, a intense earthquake capable of ruining the most sturdy of buildings. Should this ever happen, you have almost no time to run. This storm is capable of murdering you within' Nano seconds, and no buildings or shelters are safe. The only thing you can do is pray that the intense wind combined with radiation doesn't slaughter you.
Rift Break
After the Demons left the Rift, the Earth would occasionally experience a global tremor. These tremors were usually weak, and non-damaging, but throughout the years they had gotten progressively stronger. A few researchers have synced up these occurrences with certain areas becoming rift like. Although uncommon for these transformations to happen in the (RW) wasteland, the area still experiences the tremors.
Lightning
The common discharge of electrons of clouds in the sky has become much more dangerous than it previously was. The lightning will hit random objects, areas, or even creatures, causing a small, shortly-lived flame. Although rare, reports of Fuelbots being struck by lightning, have been "super-charged," giving them a much larger devastation radius. It is advised that you stay away from any glowing fuelbots in your current vicinity. Mutants have also been reported to rarely be struck by lightning, converting them into strange scientist-like entities. No huge change has been observed from this rare occurrence, other than the flesh of the mutant, is usually transformed into edible meat. Extreme caution is emphasized during these storms, as it becomes dark enough for hostiles to emerge without being noticed.
Credit: Dangirdas, ThePrisco
-------------------------------------------------------------
[b]The PIABIAM[/b]
Personal item and build items assistant machine.
Once the year 2070 hit and technology advanced, everyone who was born was given the PIA. It shrinks in some items as it stores it out, ready easily to be put in your hand. Amazingly light and secure. It also helps you manage your heart rate, and clothing durability.
Credit: Dangirdas
-------------------------------------------------------------
MOBS
[b]
Mobs have different names as well. Deal with it.
[/b]
[b]Cow - Xow[/b]
A mutated form of the cow. It has hard skin, which can be good for armor and clothing. When they had mutated, the genetics within their milk producing glands was altered, changing the lactic fermentatonal properties to become alcoholic. Now, survivors can drink the milk of a xow and experience the old world phenomenon, of being drunk. Alexander Williamson knows that especially.
[b]Mooshroom - Shrim[/b]
Another form of a Xow. Shrim are basically cows that combined with mushrooms through mutation. They can be restored to... "normal" if the parasitic fungus is removed.
[b]Duck - D2[/b]
During the war, food became harder and harder to get to armies, so the military decided to use this small robot to get it to them. They would mass air drop them and they would hold an amount of food equivalent to a large lunch box. These robots could self-refrigerate and they could move on their own. These turned out to be very useful during the war, and somehow managed to make it through the mass bombing of the planet. Now they just drive around without a purpose, except for maybe if you need a small fan. They can drop a small thing called reborner they basically work like an egg. Reborners were usually added to all D2's. So if the D2 got broken/destroyed they could use the roborner to make a new D2. Sadly some of the reborners don't work because of the EMP trap NATO set up on PROAs robots in 2039.
[b]Zombie - Mutant[/b]
Once a human, now mutated into a flesh eating monster, it will kill you easily.
[b]Skeleton - Raider[/b]
A previous prisoner of Robo. Co, many of his friends escaped and wanders the world with a ranged weapon to kill people, and take there items.
[b]Spider - Securo-drone[/b]
Securo drones these were effective assault droids during the war, and was very popular with armies because when the Great War started the human population went down. So they made securo drones to fight for them. This made the human population be stable for a while. However after its production rate caught up with them they began to have trouble registering the difference between friends and foes, so it was discontinued, but a few somehow managed to survive. Now at night they attack any human they find, however for some reason register humans as allies during the day.
In the shape of a spider, this deadly thing has sharp legs, it will cut you easily. If not that, it will spray gas on you which are poisonous!
[b]Creeper - Fuelbot[/b]
In the great war of 2023, vehicles were needed constantly, once the year 2025 hit, Fuelbots were created, as weapons, and storage. If an assigned hostile is seen, the fuelbot will stop supplying its fuel, and light itself on fire, releasing a "Ssssssssssssss..." before it explodes. After the war, all fuelbots were assigned to kill all humans.
[b]Pig - Xig[/b]
Previously a pig, this is a mutated version. It drops delicious meat.
[b]Sheep - SP2[/b]
Previously a sheep, when the hard radiation stroke upon the world all sheep died out. The humans needed the wool for clothes and other things so they made a self-aware robot that they called SP2. The SP2 produced clothing fabric from within its body and then was stored as a coat until it was removed. After suffering some radiation the fabric around its body is a bit rotten, but it still useful for a few things. These robots were easy to make and produce and it didn?t need food or liquid to survive, so they were a good replacement for the so called sheep.
[b]ZombiePigMan - Mutant - Mutated Scientist[/b]
Scientist's that have been mutated in the horrible dimension called Rift.
[b]Ghast - Scanning Drone[/b]
Drones were sent in Rift to scout and get information about Rift. When the war started the robots found the server the drones were controlled by and reprogrammed then all to go against humans. The drones were added cannons to protect themselves if they got attacked and were only supposed to activate when they got attacked, but when the robots reprogrammed them. They made them attack all humans in sight.
[b]Magma Cube - Magmas[/b]
A more recent discovery within the rift. It is basically a sentient moving pile of lava.
[b]Blaze - Burners[/b]
Another recent discovery. They seem to be a multitude of rods rotating around a central being. The rods move at high enough speeds to expel fire, which makes them extremely dangerous.
[b]Slime - [Unknown][/b]
It doesn't really have a name, its just a moving pile of radiated sludge.
[b]Wolf - Wolf[/b]
Most part of all wolves at earth were dead after the first nuclear bomb went off. Some managed to hide in caves and under huge layers of snow. The wolves that survived were highly changed by the huge amount of radiation they got on themselves. They are much faster and allot of smarter then the previous generation of wolves.
[b]Enderman- Demon[/b]
A creature released from the dimension known as the Rift. Has the unnatural ability of teleportation and it can disassemble structures. However, due to it's restricted experience with water from living in the fiery hell of the Rift, it has a damaging weakness to it.
[b]Giant - Giant[/b]
There is no global data about these massive creatures. It seems every living thing that has come near one has been killed in a mater of seconds at the spot. There are no knowledge of how they came to this world. Rumors say they are just normal mutants that have evolved into these huge giants because of the massive radiation blow that was made by the Bi-Uranium Bomb.
[b]Enderdragon - #*&%*[/b]
No data-
Credit:
Dangirdas, ThePrisco
[b]Additional Information:
[/b]
Images: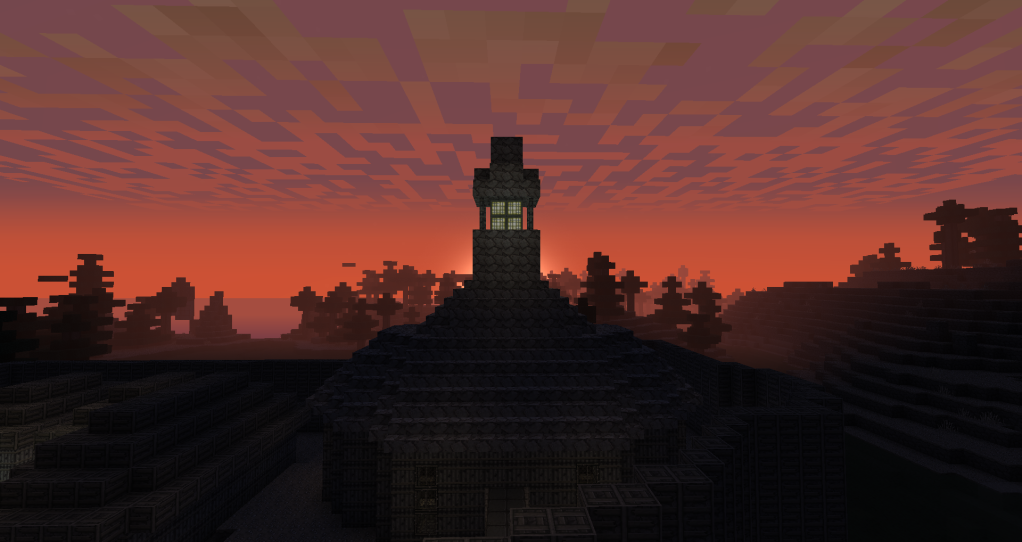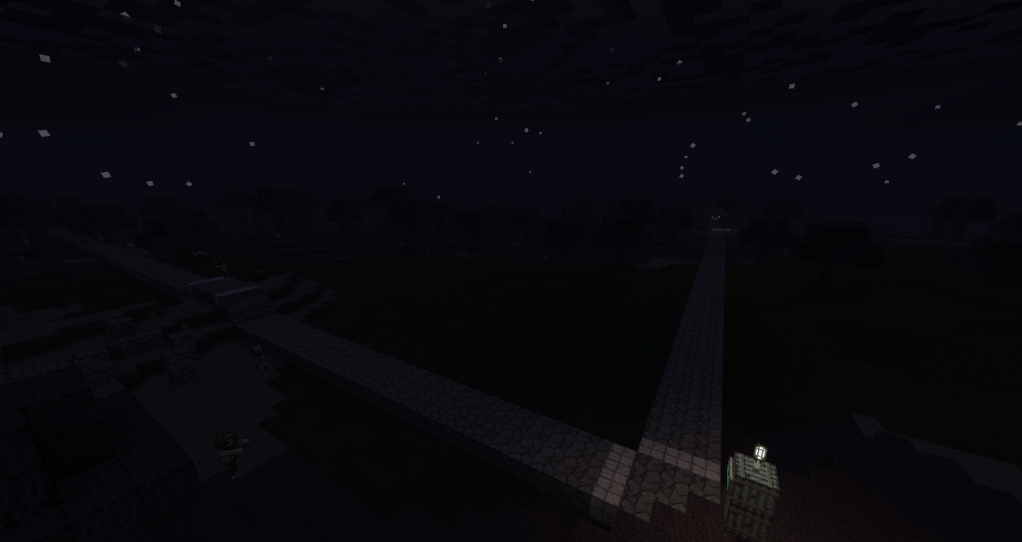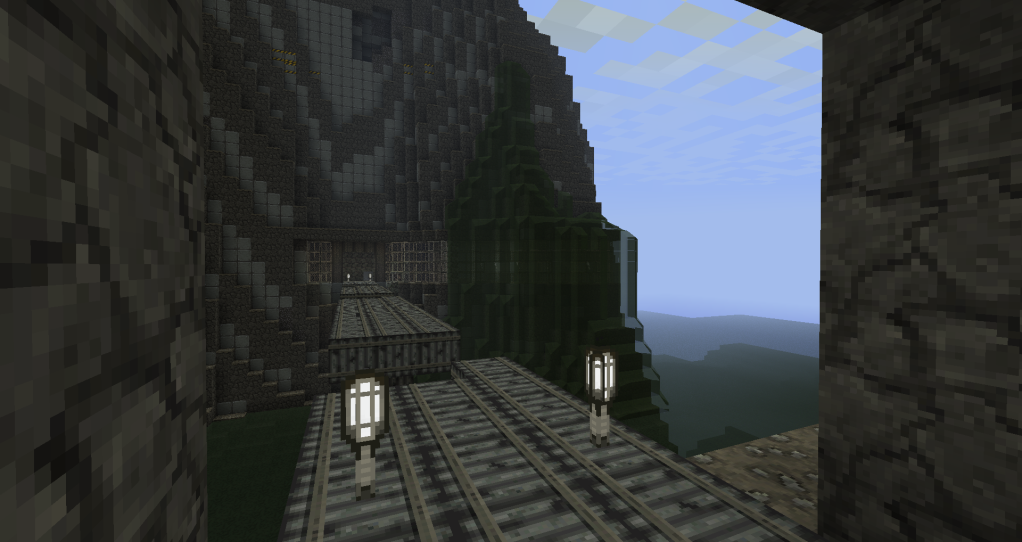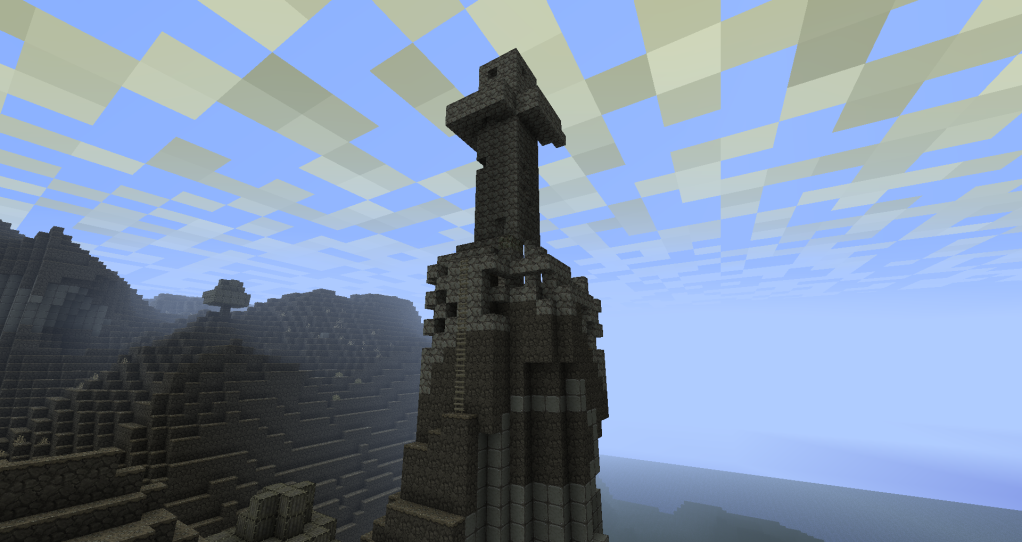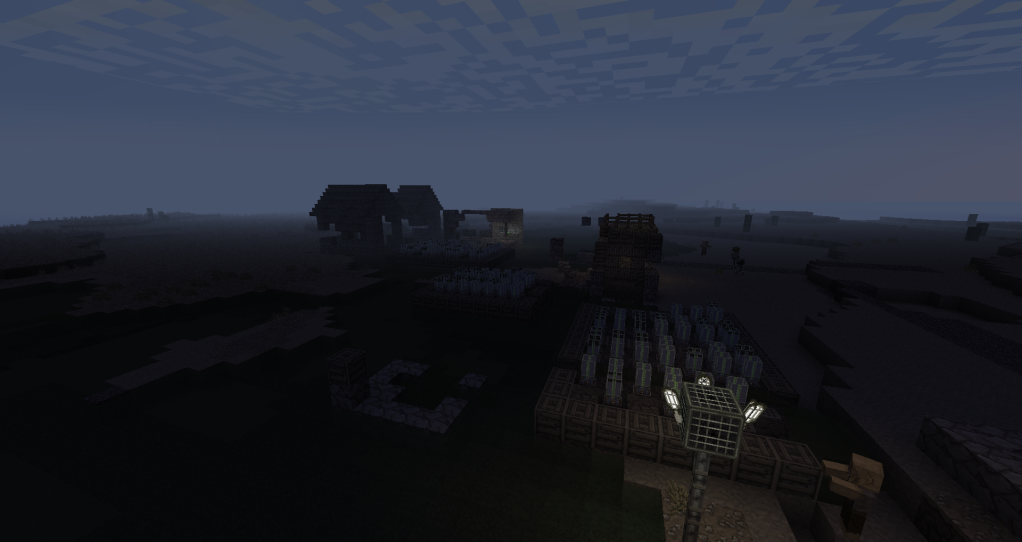 Problem? Contact the server owner at 7327784602.
Plugins:
AFK, Bandages, Bedheal, BookWorm, BurningMobs-0.6, ColoredSigns, DogWhisperer, Essentials, EssentialsChat, EssentialsProtect, EssentialsSpawn, Herochat, Herosneak, Lockette, Log0.8.2, mcMMO, MineCal, MobDisguise, MonsterHunt, NaturalGiants, PlgSetspawn, QuickSave, Safe Creeper, Safefire, starterkit, Welcomemessage, xrayinformer
Our team has worked long and hard on creating this server, and we hope you have been convinced to attempt an application. The wasteland is a lonely place, but maybe a little less because of you. Good luck with your applications, and we hope to see you on the server!
~~The New Ruined World Team~~
Support the server with a signature!