birchbeater
Curse Premium
Zombie Killer
Location:

Wisconsin

Join Date:

7/19/2011

Posts:

217

Minecraft:

birchbeater

Member Details
Server Information
IP: mc.hamiltonnetwork.net
Q: Where is the server located physically?
A: The server is hosted in Pennsylvania.
Q: What type of server is it?
A: HP DL145G2 Rack server
Q: What are the specifications of the server?
A: (2) Dual Core 2.0Ghz Opteron Processors
8 GB or RAM, (7)GB dedicated to Java for Minecraft
500GB Hard disk Drive
Q: What is the internet connection like?
A: 50MB/50MB Fiber connection
Q: How many people can the server handle?
A: According to the online Minecraft calculator, the server can handle 64 People at the same time. We have the server set lower to conserve resources for plugins like World Edit.
Q: Will you be adding hardware to make the server faster or better?
A: When we recognize that we have outgrown our current server, we will look into different upgrades. There is a possibility of upgrading this server, or just moving to newer technology in general.
Plugins:
Alerter, Essentials, EssentialsProtect, EssentialsSpawn, LogBlockQuestioner, LoginMessage, Minequery, Myworlds, PermissionsEx, Worldedit, WorldInventories, dynmap, LogBlock, LWC
Lots of room to build in any of our three worlds.
You can join as a guest to check things out! Our Ip is mc.hamiltonnetwork.net
To sign up on the forums and apply to have rights to build go to
http://forums.hamiltonnetwork.net/
Also feel free to check out our dynamap!
http://mc.hamiltonnetwork.net:8123/#
Your entry rank gets you the ability to walk around and chat with those who are online. I suggest that you have zombe's fly mod installed to fly around and check things out. Please do not set your speeds any faster than 4.0
Mods and admins will help you clear large plots of land and lay down huge sections of block via WorldEdit.
Plenty of room to move up in rank to Regular and Mod status.
Those who donate can get instant regular status.
We will provide any player with a schematic of what they build that way you never lose the build!
Breakdown of our 3 server worlds.
World 1: This is our full terrain free build world. If you enjoy terra forming or working with natural landscape for your creations, this is the world to be in to do what you do best.
World 2: World 2 is our flat lands creative world. If your not one to enjoy building in the mountainous terrain our regular creative world has, we have a whole world dedicated for the biggest builds the height limit will allow for. It may not be very big at the moment, but as more people build in it and we run out of space, this world will be greatly expanded to accommodate the needs of any server member.
World 3: This is our full on survival world. We have been working very hard to get everything right here, and its finally ready for some action. When in this world, your creative inventory disappear for the time being, and you will have a blank inventory to start out any survival adventures you may want to have. No permissions are given to any player in this world for it is strictly every man for himself. In addition, we have iconomy set up in the survival world for any entrepreneurship one may have. Buy or sell any item in the survival world shop to buy supplies that you may not want to get on your own.
An important word of knowledge about the world switching: Anyone can go to any world at anytime, and will not be stuck to play in 1 of the any 3 worlds. Were all about creativity on this server, and welcome all kinds of people in the minecraft community. When your inventory switches, your inventory for the world your leaving will not be lost, but is saved and reloaded when you go back to the previous world. So no worries there.
Rules
*Be respectful of other players.
*Be mature *NO WHINERS*
*Do not build on or near another players area without their permission
*Absolutely no trolling of other players unless they are your good friend(s).
*No griefing or theft will be tolerated. Instaban if you are found to do so.
Here are some of the builds that are in our server.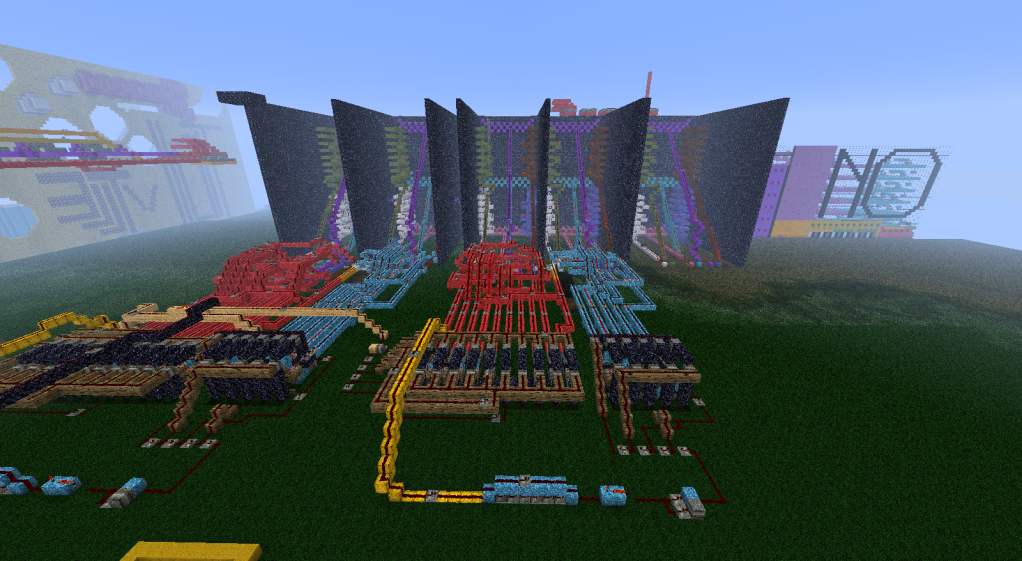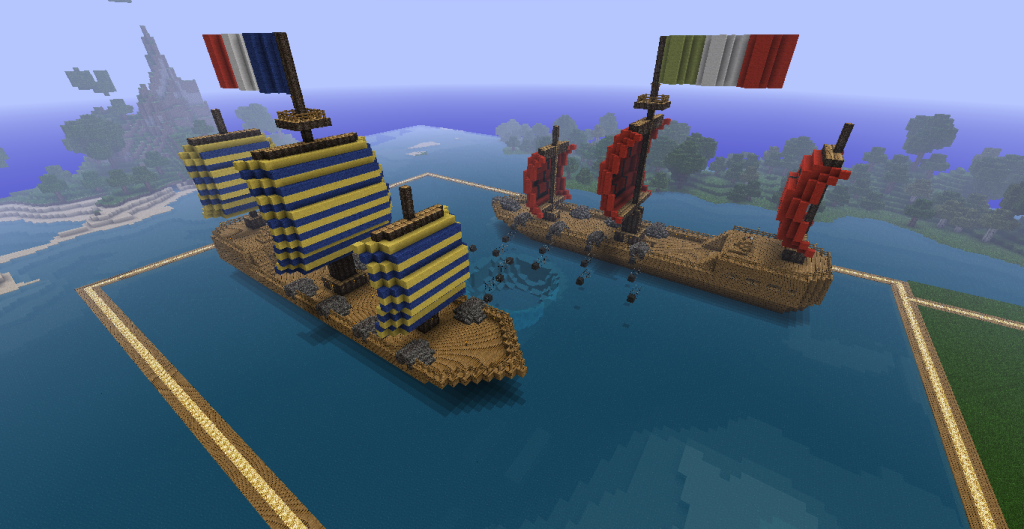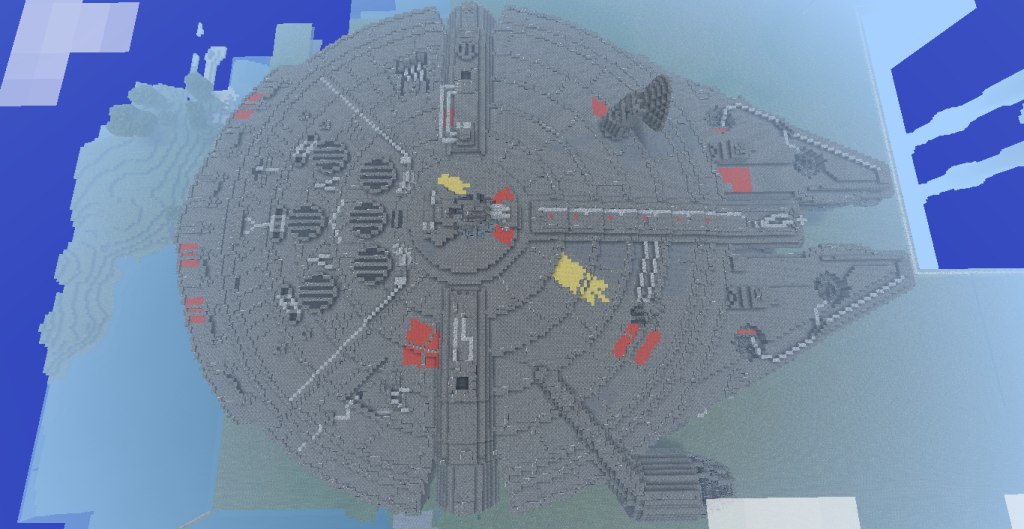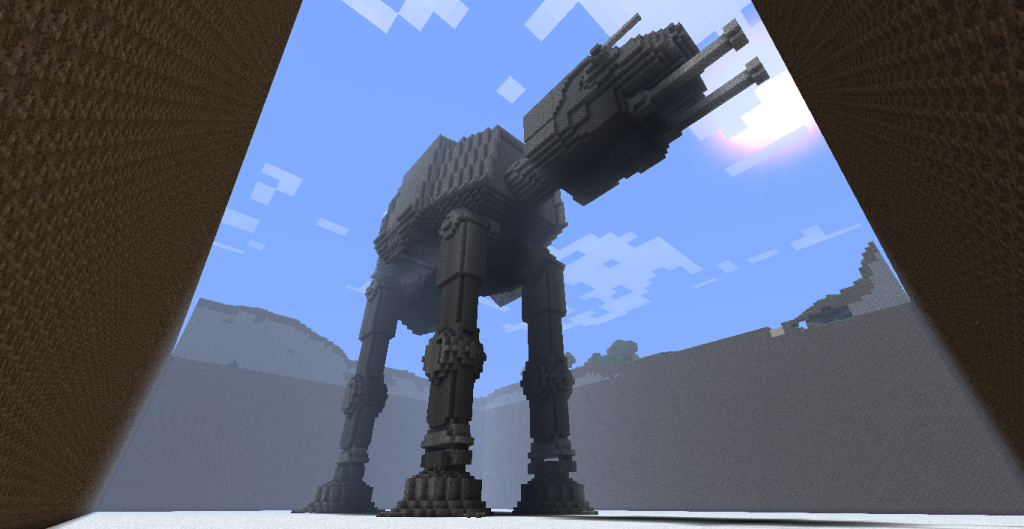 Thank you for taking the time to check out our server!