zdepthcharge
Carpenter
Join Date:

10/13/2010

Posts:

66

Member Details
So I built a simple mob trap. Deep, dark recess, half block water flow, cactus embedded in the glass over the killing pit. Less to get loot, than to try it out. The recess is completely enclosed and there are no torches or lava. At night all is dark. During the day, there is a glow as seen in this image: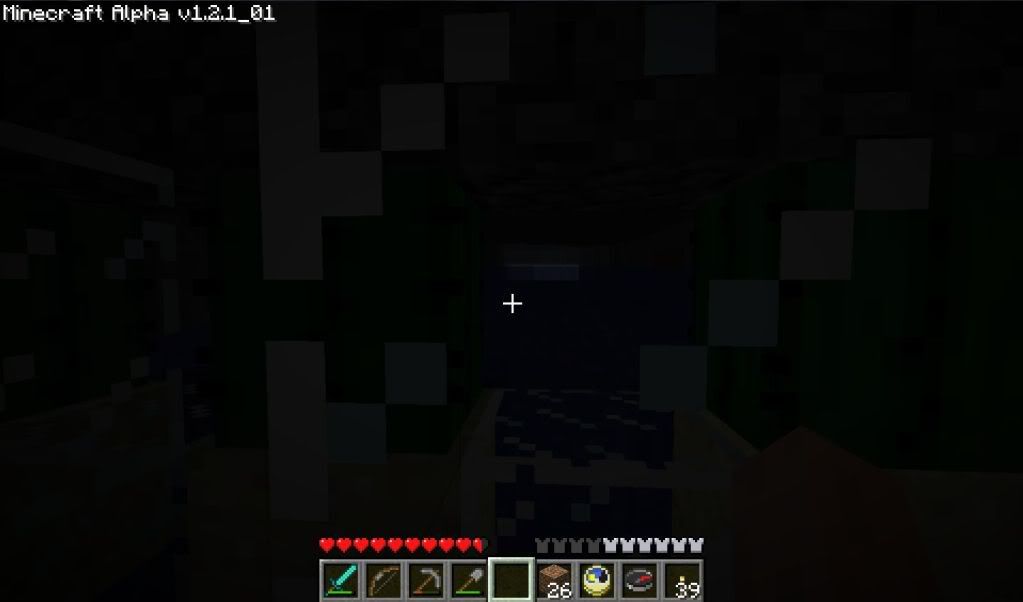 This looks like daylight to me. I have examined the area above the mob trap completely and can find no openings. What is this? It doesn't appear to keep the mobs at bay, but I'd like to know what it is. Could it be fog? I'm playing on Normal render distance.
In the process of building the mob trap I accidently left a two block gap at one end of the waterfall. This little space is currently occupied by my new pet creeper: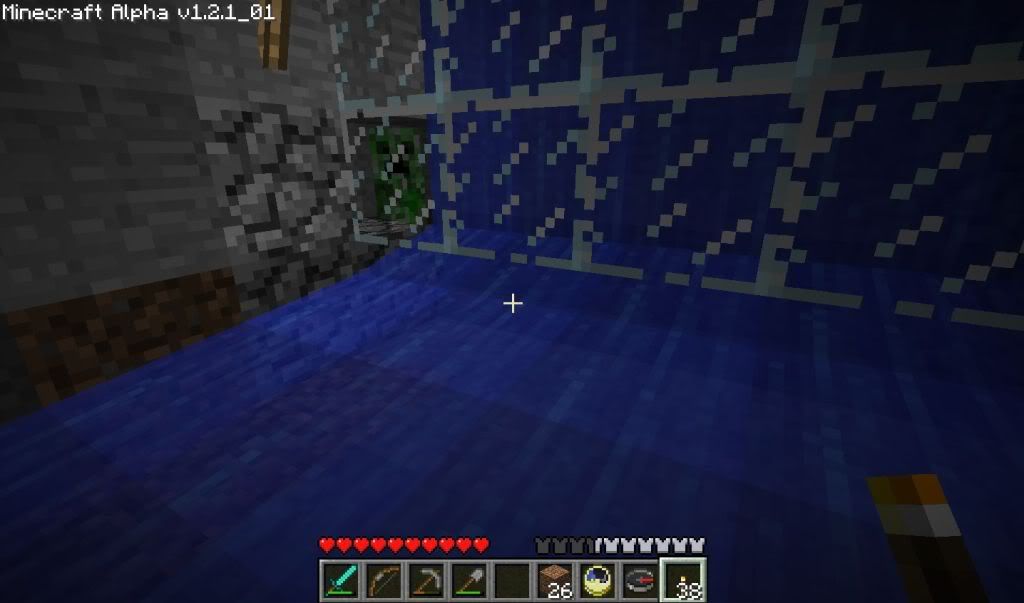 Don't call the Humane Society, the torch was only there long enough for me to grab the screenshot. My little pet gets to live in the darkness he needs to maintain his healthy outlook on life. He does require a name though. I haven't thought of anything I like (Bomby, Cordite, 'Plosive). Any suggestions?