Xurharian
Out of the Water
Join Date:

3/25/2010

Posts:

7

Member Details
Been playing around on /infdev/, since I hadn't before, got bored of the normal jobs (such as house building, tree cutting, tool making, mining, etc.), and after seeing that water doesn't fill (Dunno if this was well known or not, am
not
posting this as a bug report...).... got to work on this: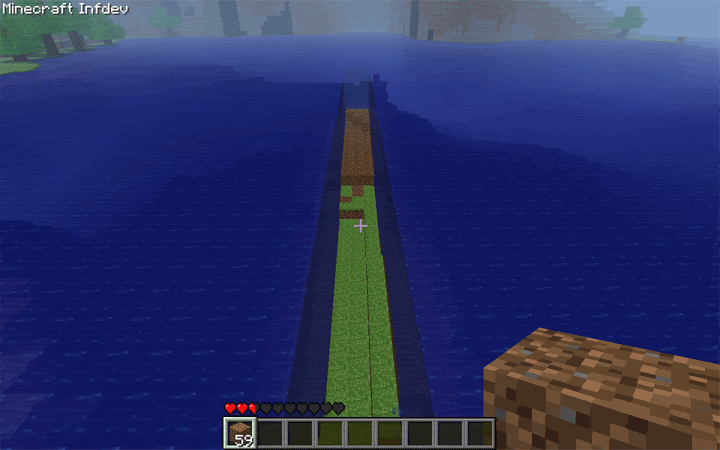 Right down the middle of the water. Plan was to make it to the other side before posting a screen, but I got tired of the work, so....
Personally I thought this was awesome. Granted I wouldn't mind having water fill so I don't have awkward pockets of air where I dig up dirt, etc., but for now this is fun. I think I'm done with /infdev/ for a little while, though. No monsters have attacked me, trees don't grow, and so I think I'll just wait for it to have a bit more added to it before going back. Was fun trying it out, though.