Rushinator
Lapis Lazuli Collector
Location:

Join Date:

10/15/2010

Posts:

1,187

Member Details
The Survival Pit
184.82.116.26
IMPORTANT UPDATE: WE ARE UPGRADING THE SERVER TODAY TO A NEW HOST!!!
http://www.m-quarry.com
TRAILER:
UPDATE: We have now changed to a whitelist format so please request to be added either by replying to this topic or going to JGGPIT.COM. Please list your in-game name, experience, & why you should be accepted.

UPDATE 2: The RMM/WoC Clan War is NOT being hosted on this server.
UPDATE 3: We have added several NEW FEATURES! We now have AdventureMode that creates dungeons complexes (RAIDS) filled with monsters and treasures. Its complete with a full scoring system that even marks your grave! We also have DeathNotify that announces when people die and how no matter how absurd! The Minigames plugin has also been added if having a mini-battle is what you are interested in!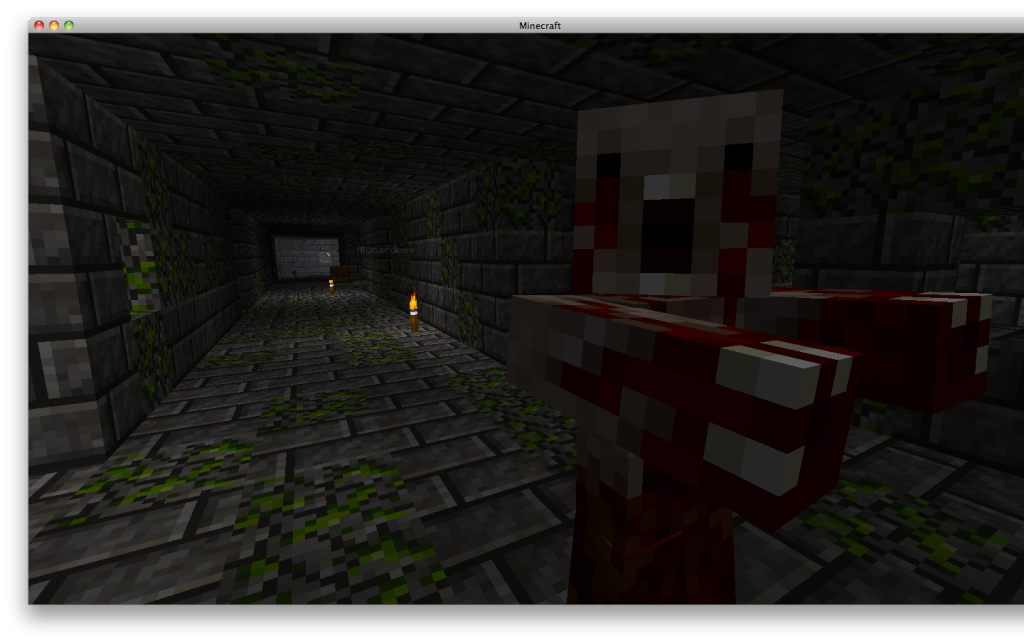 UPDATE 4: WorldGuard is now ACTIVE! Griefing is a thing of the past!

UPDATE 5: There will now be a contest held daily in the dungeons for chances at FAME and FORTUNE! We are now more than just surviving we are Battling the very nightmares of the world!

UPDATE 6 (12/17): We have mastered the art that is MOB SPAWNERS and are raising the difficulty of the DUNGEONS! Raising the need for more PARTIES. Currently 3-5 people will join forces daily! We are now in the world of creating a PvE ARENA to test your might against various levels of mobs. We will will gave 5 levels of difficulty! With the last being INSANE where one false move will result in death! The REWARD will be equal to the RISK involved! Stay tuned!

There is MORE TOO COME!
The Gravel Pit community announces its latest server; the Survival Pit! By popular demand and in a break from the gravel pit's traditional free-build servers, this server has been created and launched just today with a minimalist philosophy. Though the server does have several modifications and plugins installed, these are more so for the policing and removing of griefers than the enhancement of game play, and are primarily restricted to top-level administrators and moderators. This server is geared towards those who prefer to play Minecraft in a multiplayer setting as it was designed to be played - without extraneous abilities, privileges and mods - and with mobs enabled!
Towns
Since we have opened the server we have been excited about the towns that have sprung up. One example is Lake Town that is a down to earth town with a natural feel to it. We have also noticed others who have gone for a fortified island type and couldn't be more happy. We wish though for these towns to grow and for new creative minds to give their own take on them. We want these towns to go beyond our expectations and grow into cities! If you are looking to join a great community heres you chance. We are interested in introducing nations centered around these towns and turning them into rivals but we want to put the PLAYER FIRST ALWAYS! So we will hand the decision to the players. COME and JOIN, let us HEAR your VOICE and YOU can SHAPE the SERVER!
PvP and Factions
Since the founding of this server, we knew we didn't want global PvP. We didn't want people to scared even in their own homes (you get enough of that as it is with mobs, lol). What we do want is for their to be competition to get people's blood pumping. We first began with dueling rooms and now sport PvP Zones. These zones reward the adventurist player with treasure chests if they can find them but BEWARE of your competition ranging from other players to mobs. This is OUR take on dungeons. Its do or die, will you kill over or achieve VICTORY and REAP THE RICHES?! We are once again putting the CHOICE in our PLAYERS again with FACTION ZONES. We will in the coming weeks decide whether to make areas between towns dangerous to those in a faction (should we implement factions). Come and tell us what YOU THINK and WANT!
MMORPG?!
We founded this as a survival server but cant help but notice people desiring a more interactive experience. So we implemented NPC's such as the trader, allowing you to trade goods for tools and weapons. We implemented PvP Zones. So just as always we will put the POWER in the PLAYER and ask do you want to have factions?! Do you want DANGER?! Tell us and we will not disappoint!
The Spawn Sanctuary
The spawn location on the Survival Pit server is the Spawn Sanctuary - a small walled complex that contains among other things, the spawn, a public crafting area (materials and fuel not provided), a dueling (PVP enabled!) room, an observation tower, and a sanctuary from mobs. Though mobs may breach the sanctuary's walls, monster attacks will deal no damage, and creeper explosions will have no effect on anyone or anything within. This structure is the only building constructed with enhanced plugins; the rest of the server is largely empty, unprotected and unexplored, or else dotted with a few hand-crafted buildings and settlements built by our players. Players may warp to the Spawn Sanctuary at any time using /spawn, and return to their designated home point with /home (in case people get lost; I prefer if you do not use these!) . No other warp points may be created, and teleporting between players is disabled. Users are encouraged to build roads or markers leading back to the Sanctuary to encourage newcomers to visit their structures or towns, and for people lost to return to the Sanctuary for protection from mobs at night; but it is not a requirement.
Please visit jggpit.com and speak to our members via live-chat at the bottom of the main page. We also feature a forum, and a talk-to-an-admin option for consulting with an admin regarding private matters, or in the event of a griefer, question, or unexpected outage. The website and servers in general are undergoing an update, as such some of the current documentation listed at the site may be out dated. For any questions, consult an admin or mod ingame, or by the aforementioned methods.
The only rules of the server are to OBEY ADMINS/MODS (colored names)!, do not grief, and do not interfere with another's project(s). Beyond that; Build, explore, and have fun!
I look forward to seeing you in-game!
-John Dracup
Owner/Admin