N4T45
Carpenter
Join Date:

5/14/2010

Posts:

58

Member Details
Wondercraft Server
Wondercraft is a new public server running on a VPS server.
We're looking for players who wish to build and play with us. We're not as big as the rest of the servers, but since we're a small community it will let us know each other better!
We're running Hey0 with a few plug-ins like Borderlands/Craftbook/GriefAlert/LeafDropper! The server is situated in the USA on a VPS with 4core and 2gig of ram (4gig burst) and having a connection of 100Mbit!
We started running the server on a closet computer, having issues with the latency we decided to change for a VPS, making the server way more stable and fun to play. Most of the reguler players come from an old server where we were playing all together, when the server got griefed pretty bad we all decided to start our own and here we are, Wondercraft started by been a small comunity we are now a bunch of friends all playing a game we like together!
If you want to build on our server, or try to see what kind of community we're, please vist our website at
http://wondercraft.ca
Pictures!
Visit our website for more picture and a recent map! : http://wondercraft.ca
http://www19.zippyshare.com/v/24352095/file.html
November 17
And a few construciton on our server!
The Pagoda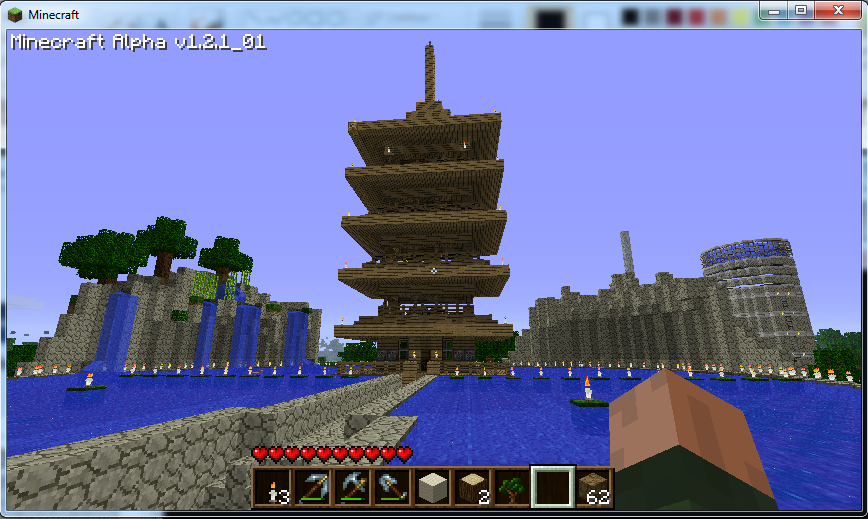 Walcatraz State Prison of Wondercraft
Mage Tower, 15 floor Tower for TP!
Small Cottage House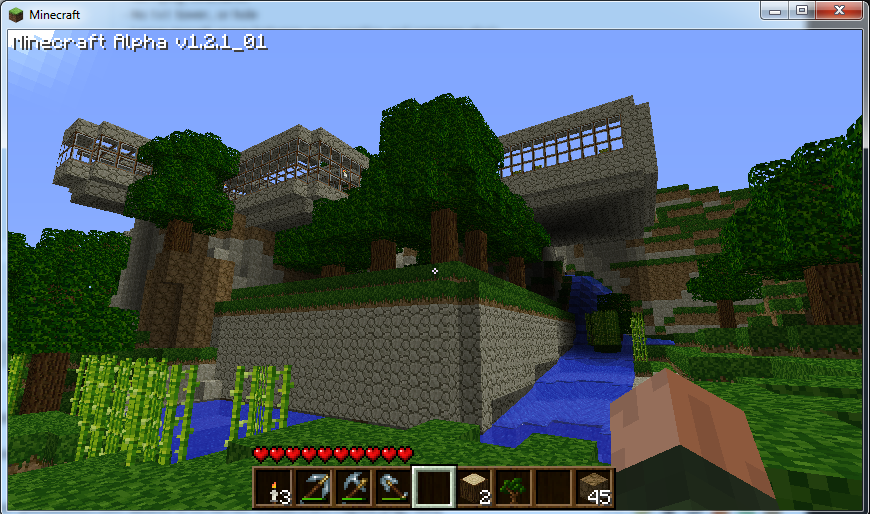 DarkMathis Dungeon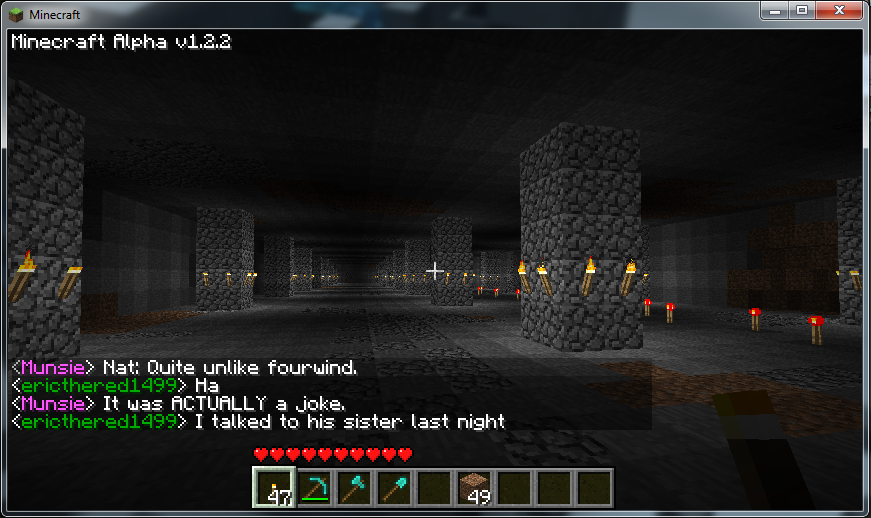 Current Server Adress is:
wondercraft.ca
We Offer:
- A Server without griefing
- Legit Gameplay
- World Map Backup
- 24/7 Uptime
- 20 Player Slots (might be more!)
- VPS Server
- 100MBPS connection!
Server Mods:
-Hey0
-Borderlands
-Clean
-Craftbook
-GriefAlert
-Session Protect
-LeafDropper
-RuneCraft
-Llamacraft
Server Rules:
This is a condensed version of the rules, you can find the full version right here :
http://wondercraft.ca
Build Rules:
-No 1x1 towers
-No 1x1 holes
-No flying homes
-No dirt homes
-No Offensive structures.
-Avoid chat spam. English is prefered but not required.
-Avoid fire hazards. We don't like fire.
-Do not chop trees in town. Forest is to the East.
-Leave some space between building. Ask if unsure.
Rules:
-You may be quizzed to gain builder rights.
-Absolutely no griefing will be tolerated, Insta-Ban.
-Be respectful. No insulting other players.
-When in doubt: Comon sense is your friend
-Do not beg for items. We will not spawn them.
-Borderlands is active. Feel free to explore.
-No duping or hacking items allowed. All legit work.
-Have fun! :biggrin.gif:
Owner: N4T45
Ops: Cartina, PJSpeedy, Munsie and HikariMisako
Come Join us ! Even if it's just for fun!