Applelove
Tree Puncher
Location:

US

Join Date:

11/1/2010

Posts:

16

Member Details
I was exploring a desert biome near one of my outposts, and found several small caverns just below sand level.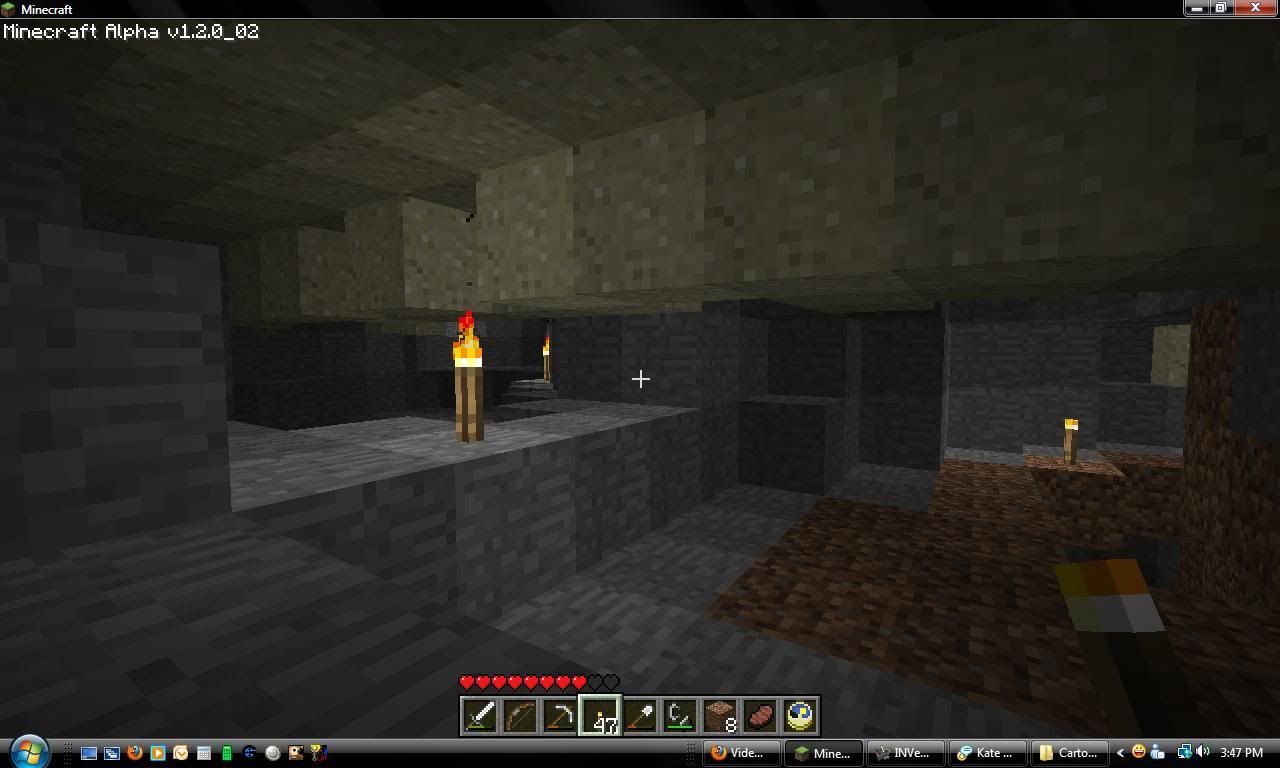 http://i81.photobucket.com/albums/j205/ ... /mc123.jpg
I don't know if this is a glitch, or if it's news, but it's awesome. If I mine too close to these sand ceilings the entire place can cave in.
Which brings me to the point in posting this; Cave ins would add a lot of depth to mining. We already have tiny cave ins with gravel, but those only cover one block. Implementing this as a full blown feature would make mining a lot more dynamic. A certain material that can be uncovered up to 2 blocks, but after 3 has potential to cave in. This would force the player to be more strategic in building their tunnels, and place support beams or frames like you typically see in actual mines.
Any thoughts?