We all know about the Testificates, And how they
're mostly useless
were mostly useless , Right?
Well, The new Jungle Biomes Should have the same possibility of spawning an NPC Village in it like the deserts, BUT! With a twist;
We all know about Mr.Pigman, And how they never got implanted, and were thrown into the Nether as a result, This Idea, Brings Them back.
The "Villages" Will be in the new Dense Forrest Top. And will have; Instead of Testifacates, Pigman!
Maybe with a new Texture..Like a Loin Cloth on them? "Pygmy Pigmen!" With a few Changes to the villages to make sure the Pigman don't fall, (Bridges made out of wood with fences on the side instead of the Testificate's Gravel roads.) Basicly Like Desert Villages, But with Villagers that drop something useful, and add to the Looks of the Jungle Biome.
With the new trading with the normal Testifacates, The Pigmen would be a little less eager to trade, Only after you do a certain quest, Or gain they're trust, Then they'd trade you. (Leaves, Cocoa, Wool, Dye, Swords, bows, Arrows, ect, ect.)
I also just sorta thought of why they were in the Nether and not the overworld first:
They would have the skin of: (Since they are still primitive)
Quote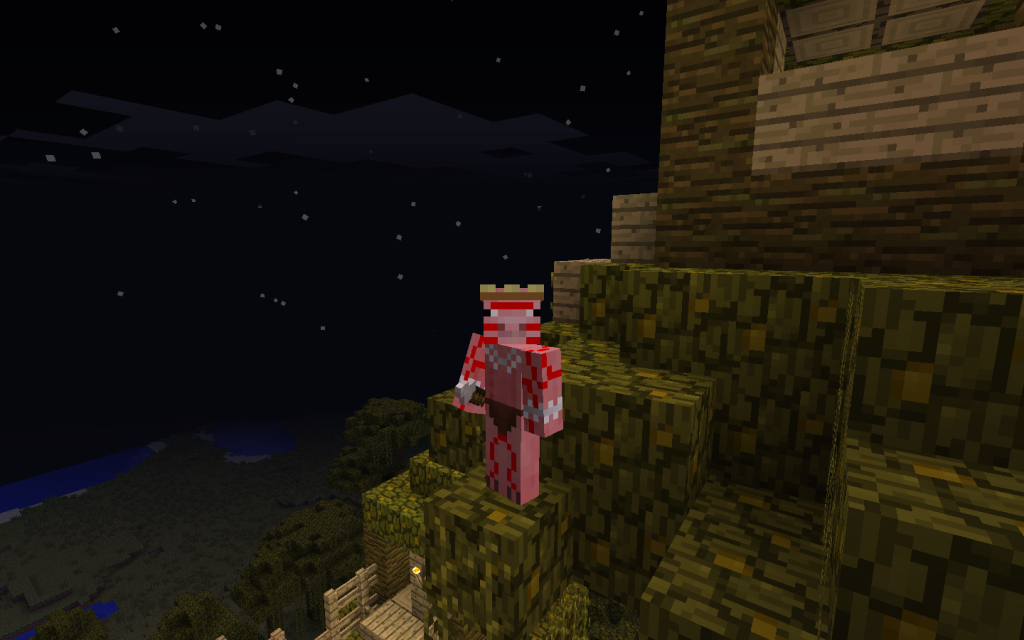 (Credit to Artistunknown)
Maybe that would be the cheif or something, But you get the basic outline, Right?
Ideas:
Supporters: