Super Awesome Schematic Pack
Current version: 1.0.2
This pack includes 200+ schematics for you to use in your worlds. I hand crafted them all and spent a very long time on them to make them perfect. Overall I am happy with the results. Please leave feedback and suggestions.
On a quick side note most schematics require 1.8 or newer and some need 1.9 or newer also the buildings that require mods are in there own category and may not work because of item ids being different but the base building would be done for you so that you only have to replace the parts that are not suppose to be there.
One last important note:
A lot of these schematics are parts of a set of something. For example in the castle building kit the hallways are parts of a hallway so that you can create customish buildings useing the pieces of the sets. All the pieces of a set will fit together like a puzzle. This is similar to how the GECK modding program for fallout games works, so if you have had experience with that this will be easy to understand.
Scroll down for pictures a few of them,list of them all, and the download link.
The pictures are taken while useing a texture pack. The texture pack is sphax purebdcraft hd
Screen Shots
Temple of the Creeper
Sewers Waterway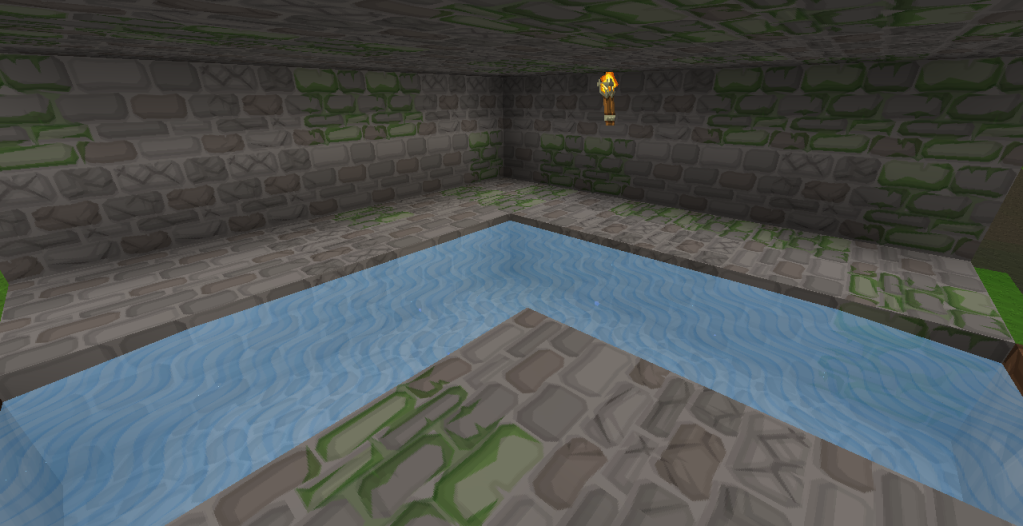 Pub Interior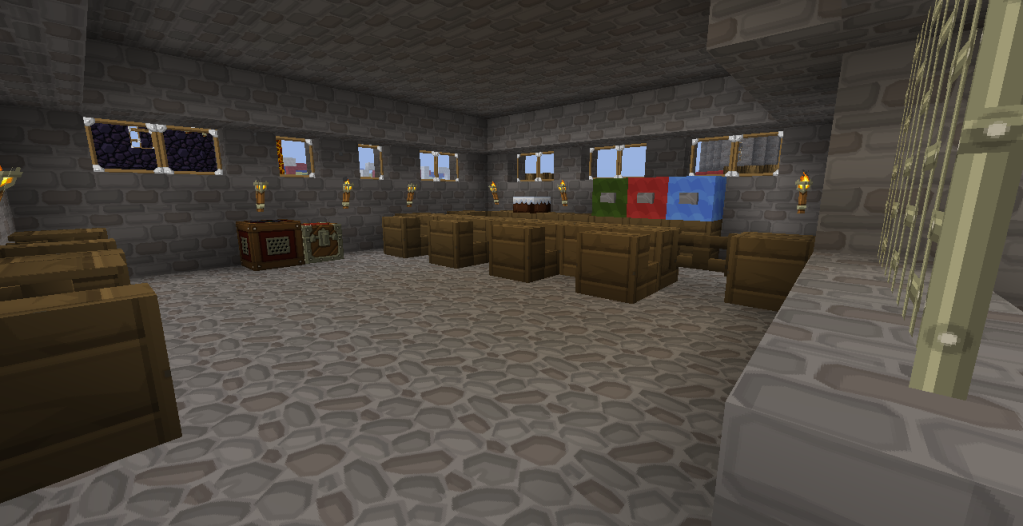 Large Home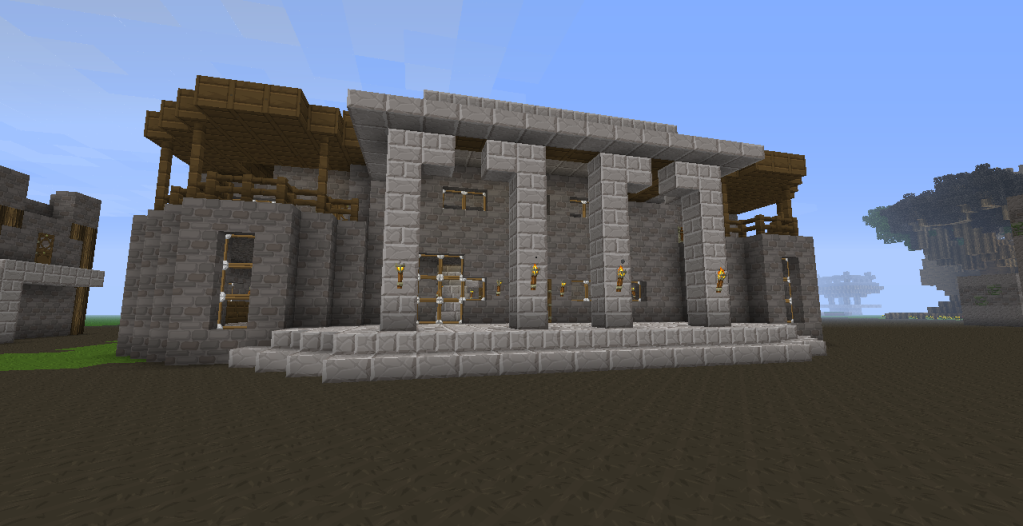 Brewery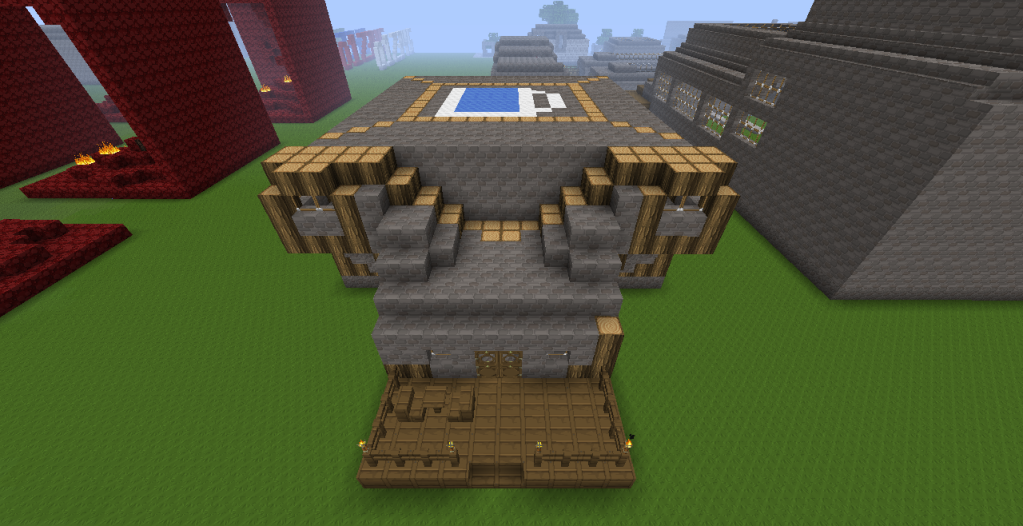 2 of the small homes
Water Tower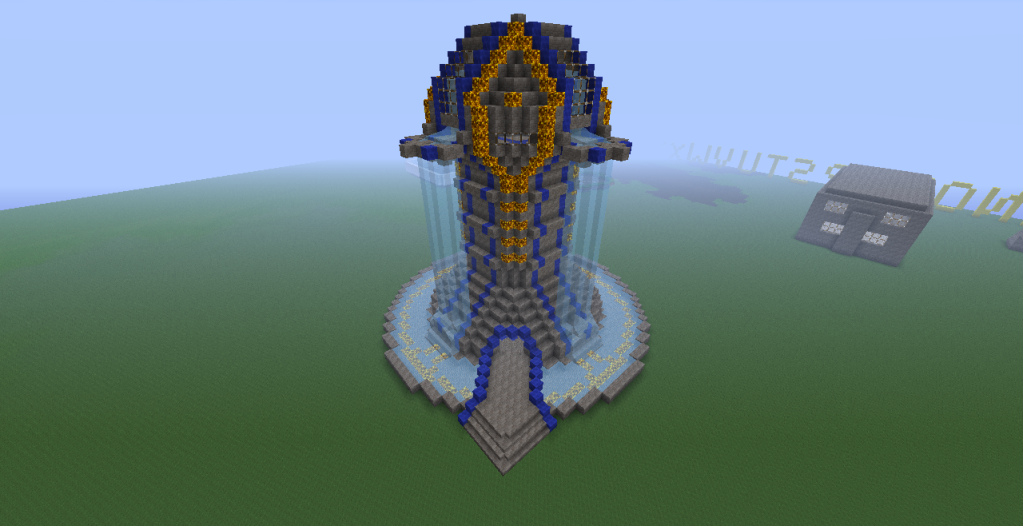 Change log
v1.0.2(very small update)
-NEW SCHEMATIC: Water Tower
v1.0.1
-BUG: Fixed blank ground so that there is 50 blocks of air above ground
-BUG: Fixed wheat farm so that the rest of the building is in it
-BUG: Fixed spleef arena so the rest of the building is in it
-BUG: Fixed extreme rainbow runner so the floor is in it
-BUG: Changed mine shack so that you can import easier
-BUG: The witch's spire now has a staircase so you can get in it
-BUG: Changed the sewer cistern so that it matches up with sewer waterways
-NEW SCHEMATIC: Dining hall for castle kit
-NEW SCHEMATIC: Jail room for castle kit
-NEW SCHEMATIC: Stilts for second story things in the castle kit. EX: Floating rooms can have stilts placed under it
-NEW SCHEMATIC: Wall lamp post
-NEW SCHEMATIC(s): Overhang decor pieces. end left,end right, and mid
-NEW SCHEMATIC: Cow Pin
-NEW SCHEMATIC: Chicken Pin
-NEW SCHEMATIC: Pig Pen
-NEW SCHEMATIC(s): Rooms you can attach to sewers(2 "houses" and sewer pub)
-NEW SCHEMATIC(s): Bodys of water set(lake pieces,3 ponds,river pieces)
-NEW SCHEMATIC(s): LOTS of now interior design pieces
-OTHER: The sewer hallway corner is now in the pack(Forgot to add it earlier)
-OTHER: You can now find the leg extension for eleavated minecart tracks
-OTHER: Changed the minecart station so that it stops you if you are going through it and it has a little system to make you go(may take a little getting used to)
-OTHER: Split tidbits up into tidbits and interior furniture
v1.0
-First release
All the schematics in the current version
Please note this is the same thing as in the readme.
**Key**
Any time I mention "basic patterns" or "basic set/shapes" I mean 5 long section,10 long section,corner,3 way, 4 way, and end piece
#=Completed and in the current version
*=Auto-harvest and collects(Basicly only for farms)
--English Letters/Numbers--
NOTE: All letters and numbers come in 5 colors.(white,red,green,blue,and yellow) Also the k is kinda weird lookin. Also in the current version the whole
alphabet and numbers of a color are in one schematic. Basicly I am to lazy to export every single one right now. Plus I didnt think many people would
use these anyways.
#Letter A
#Letter B
#Letter C
#Letter D
#Letter E
#Letter F
#Letter G
#Letter H
#Letter I
#Letter J
#Letter K
#Letter L
#Letter M
#Letter N
#Letter O
#Letter P
#Letter Q
#Letter R
#Letter S
#Letter T
#Letter U
#Letter V
#Letter W
#Letter X
#Letter Y
#Letter Z
#Number 0
#Number 1
#Number 2
#Number 3
#Number 4
#Number 5
#Number 6
#Number 7
#Number 8
#Number 9
--Decorations--
#Creeper Statue
#Lampost
-Comes in 2 sizes
-Wall Lamp Post
#Sidewalks
-2 styles
-Large and small sizes for each style
#Basic Fence
-Normal minecraft fence but in pre-arranged basic patterns
#Fancy Fence
-3 tall fence that looks cooler than normal minecraft fence
-Includes all basic patterns
#Trees
-3 different styles for each type(9 total)
#Bush
-Wall bush
-Free standing bush
#Decorative Rocks
-5 different ones all made of smooth stone
#Patch of flowers
-Different patch for all types of flowers
-3 different sizes of each
#God Tree
-HUGE tree
#Over hangs
-Left end,right end, and mid piece
--Tid Bits-- Note: These are just little things you can add to my buildings or place where ever you want.
#Stone Slab 1x3
#Stone Slab 2x3
#Stone Slab 3x3
#Bookcase 1x3
#Bookcase 2x3
#Bookcase 3x3
#Stone Brick Wall 3x1
#Stone Brick Wall 3x2
#Stone Brick Wall 3x3
#Stone Brick Wall 3x5
#Stone Brick Wall 3x5 with window
#Cobble Floor 3x3
#Cobble Floor 5x5
#Cobble Floor 7x7
#Cobble Floor 9x9
#Roof Corner
#Roof Side
#Roof Mid
#Chimney base with fire
#Chimney base with furnace
#Chimney stack
#Chimney top
--Interior design pieces--
NOTE:These where inspired by one of the forum threads but I cant find the link. So anyways thanks to that thread and whoever created it
#Table with 4 Chairs
#Table with 2 Chairs
#Table
#Counter 1 long
#Counter 5 long
#Counter 10 long
#Counter Corner
#Fridge
#Couch
#Double Chest
#Single Chest
#Bed
#Double Bed
#Fancy Double Bed
#Computer(2 designs)
#Entertainment system
#Hanging light(glass,metal,andwood)
#Speaker
#Speaker set(fancy,normal,and simple)
#Bunkbed
#Plank bed
#Floor lamp(modern,basic,tall,and glowstone)
#Cake
#Modern sink
#Stovetop
#Drawers
#Nightstand
#Wardrobe
#Pantry(2 designs)
#Wooden Shelves
#Wine rack
#Table basic wood/stone
#Table Korean
#Coat rack
#Bar taps
#Trough
#Billard Table
#2 dispenser fridge
#Washing machine
#Modern recliner
#Shower
#Glass sink
#Chandelier(glowstone,torch,and big torch)
#Corner couch
#Free-standing couch
#Recliner(normal and 2 shelf)
#Throne(2 design)
#Chair(basic wood and stone)
--Buildings/Areas Without Attachments--
#*Wheat Farm
#*Melon Farm
#*Pumpkin Farm
#*Cactus Farm
#*Suger Cane Farm
#Cow Pin
-Has 2 cows and a baby calf
#Chicken Pin
-Has 3 chickens
#Pig Pin
-Has 2 pigs and a piglet
#Mine Shack
-Basement has a mineshaft that travels down 50 blocks.
#Pub
#Bath House
-Has a main Pool in center and then smaller rooms around edge with small pools of water
Theater
-This is the kind of theater that shows plays or concerts
#Movie Theater
-Shows the movie of pigs that plays 24/7 and you may get some special guests sometimes
#Storehouse
-Includes some common building materials I used in the construction of everything and signs so you can label the chests and buildings if you want
#Small Well
#Big Well
#Barracks
#Armory
-Comes pre-loaded with leather and iron armor and swords
#Church
#Temple
#3 small homes
#2 medium homes
#1 large home
#Small Fountin
#Large Fountin
#Fancy Fountin
-Has different streams of water that change
#Apartment Complex
#Small Park
#Large Park
#Lighthouse
-2 different ones
#Warehouse
#Silo
#Barn
#Brewery
#Blank Ground
-3 sizes (10x10,20x20,35x35)
-There is air blocks 50 above the ground so you can easily clear ground all the way up to above ground and clear large hills
#Witch's Spire
#Temple of the Creeper
#Greenhouse
#Bank
#Market
Library
Inn
#God Tree with house
-Not your average tree house
#Spleef Arena
-Floor automaticly regenerates
#Cobblestone Factory
-Has a on/off switch
#Extreme-Rainbow Runner
-10 color version(Colors are more from the color spectrum than from the rainbow. ie: white-black)
-Has what I call "Blinds" that can be lowered to make it even harder
-Also the timings can be adjusted if you can figure out how to
-I know this could have been compacted a lot more but I made it how it is for visual effects
--Buildings/Areas With Attachments--
#Apothecary
-Includes main building
-Has a balcony attachment of basic fence and tables/chairs
-Has a balcony attachment of wooden roof with vines hanging all around
#Outpost
-Main Tower
-2 different topers
-Fancy Entrance
#Town Square
-2 high detail town squares. Main difference is they are different sizes.
-2 center piece towers that will fit both sizes
--Sets--
Underground Tunnel
-Tunnels designed for underground
-This set includes all basic hall shapes
-This set also includes stairs
-Perfect for attaching to mineshaft
-Also includes a version of all the basic shapes with hole in floor
-Also includes a version of all the basic shapes with hole in roof
-Includes a extension of the mine shacks mine shaft
#Harbor Set
-Sea walls
-Docks (Basic Paterns)
-Small boat
-Medium boat
#Castle Wall/Town Wall
-Has a tower with two topers to place on it
-Has two wall sizes
-Has a wall barracks and gate house
#Castle Building
-Has a big awesome keep
-Has a small hallway set. Includes all basic shapes and stairs.
-Has a large hallway set. Includes all basic shapes and stairs.
-Has a small hall and large hall wall inserts so you can create doorways to attach halls to
-Has a kitchen
-Has a blacksmith
-Has a guards quarters
-Has a servents quarters
-Has a king/queen quarters
-Has a jail room
-Has a dining hall
#Hell
-Grand chamber mid,corner,and straight. 2 versions of each.
-Grand Rifts(replacement of mid sections.They are basicly really deep valleys)
-Has a small hallway set. Includes all basic shapes and stairs. And wall insert.
-Has a large hallway set. Includes all basic shapes and stairs. And wall insert
Hell Fort
-Fort walls
-Has a small hallway set. Includes all basic shapes and stairs.
-Has a large hallway set. Includes all basic shapes and stairs.
-Has a small hall and large hall wall inserts so you can create doorways to attach halls to
-Has a kitchen,blacksmith,guards quarters,servents quarters,and king/queen quarters
Skyscraper Note: All floors are 15x15. Also all floors and base have a staircase that goes up through center. Also floors are 5 tall(Unless specified)
-2 different bases (10 tall)
-Kitchen/Dining Floor
-Apartments Floor
-Pool Floor (10 tall)
-Smithy Floor
-Farming 1 Floor (Cactus,sugercane,and melon)
-Farming 2 Floor(Wheat and Pumpkin)
-2 different roofs
Ships
-2 bows
-Mid-Section
-2 Backends
-Large main mast
-Small main mast
-Front mast
-Rear mast
-Tip mast(Triangle shaped mast that sticks off front)
#Sewers
-Waterways(All basic hallway shapes and end with a door and stairs)
-A 2 way bridge and 4 way bridge
-Sewer Tunnels(All basic hallway shapes and end with a door and stairs)
-Cistern Pieces(2 corner styles)
-Rooms to attach to hallways/waterways(2 "home's" and sewer pub)
#Minecart Track
-They are powered so you dont have to worry about being able to get from point a to b
-All basic shapes of track and a slope section
-Elevated version of basic track shapes and slope section
-There is also extensions for the legs of elevated tracks
-There is also a minecart station
-There is also a transition piece from ground to elevated
#Body's of Water Set
-Lake pieces: 1 wall curve,1 inverse wall curve,1 wall and 1 midsections
-3 ponds
-River pieces: 5 mid rivers, 2 waterfalls, and a outlet piece
--BTW Mod Buildings-- Get this mod here:
BTW
#Mill
#Saw Mill
#Power Plant
#Windmill
-There are 2 different styles
#Hemp Farm
#Kitchen
#Potters
#BTW Workshop
--Future Craft Mod Buildings-- Get this mod here:
Future craft
#Conveyor belts sorting facility/warehouse
-All sorter conveyor belt is marked with a glass block over it so you can find and change them if you want
Links:
Video Tutorial and example: Soon to come
Click this link to download:
-->Download<--
<--
Example City:
So far I only have one screenshot for you but soon I will have more screenshot's,a world download(maybe),and a video tour. Also the city is in the middle of a desert because the grass is mostly yellow with some green here and there
Castle and courtyards
Support the pack,add a banner:
Copy and paste this into signature:
[url=http://www.minecraftforum.net/topic/884917-super-awesome-schematic-pack][img]http://i1230.photobucket.com/albums/ee500/iiplay4food/SASPBanner.jpg[/img][/url]