Found this while messy around with seeds. All I did was enter Timmy The Nerd and I got a nice shocker.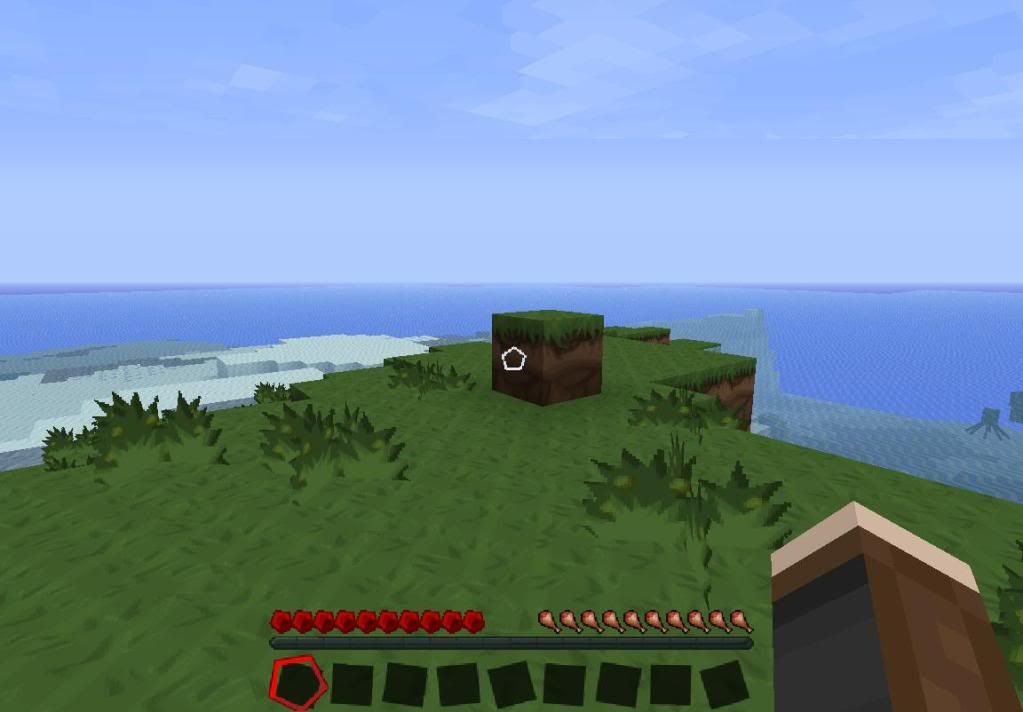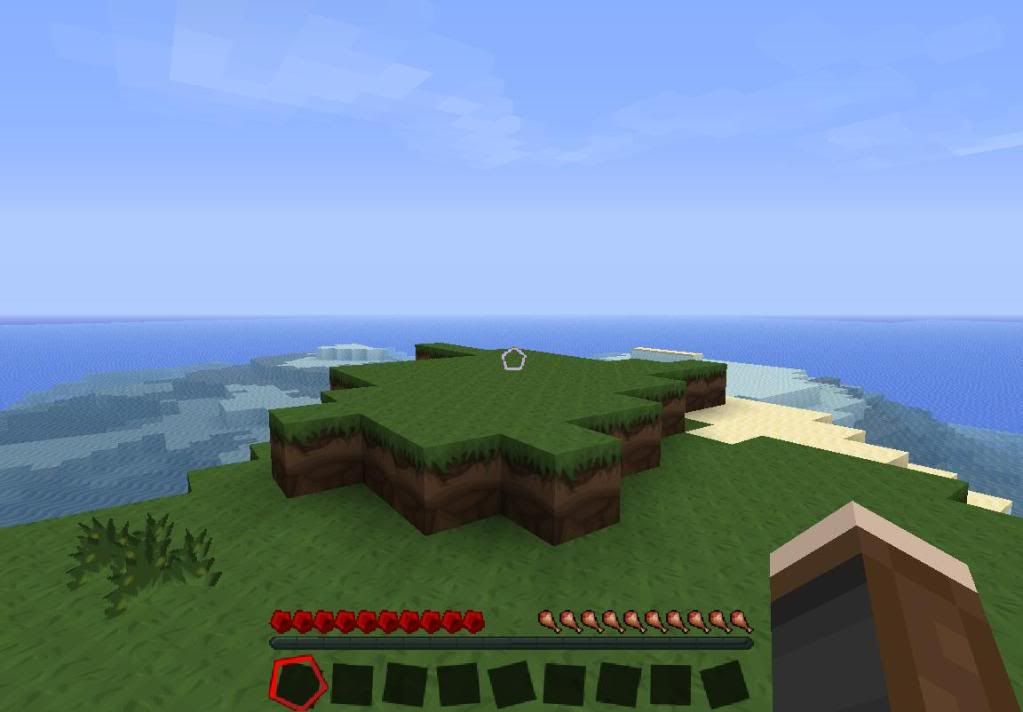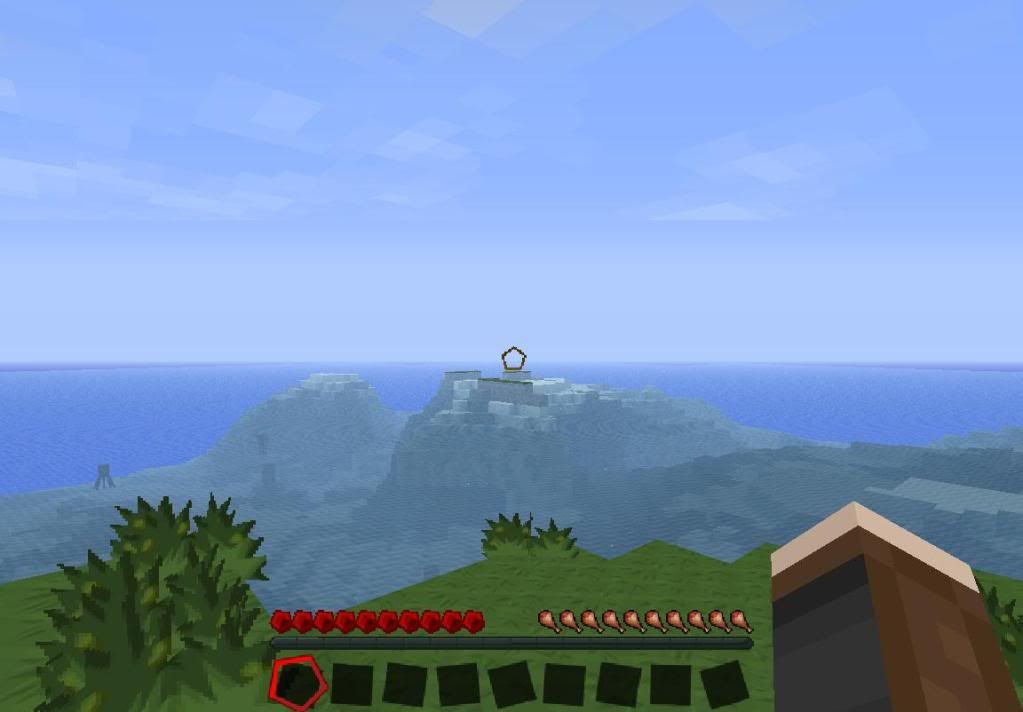 Checked the seed ten times, you always spawn roughly at the center of the island. Also, I swam from the island, going in the same direction of the Sun, to see how far the closest land mass was. I couldn't find anything for about an hour, maybe longer. I gave up searching but maybe one of you might have more luck?
Seed: Timmy The Nerd
As of 1.0.0 it shows up like this so yeah. Enjoy.