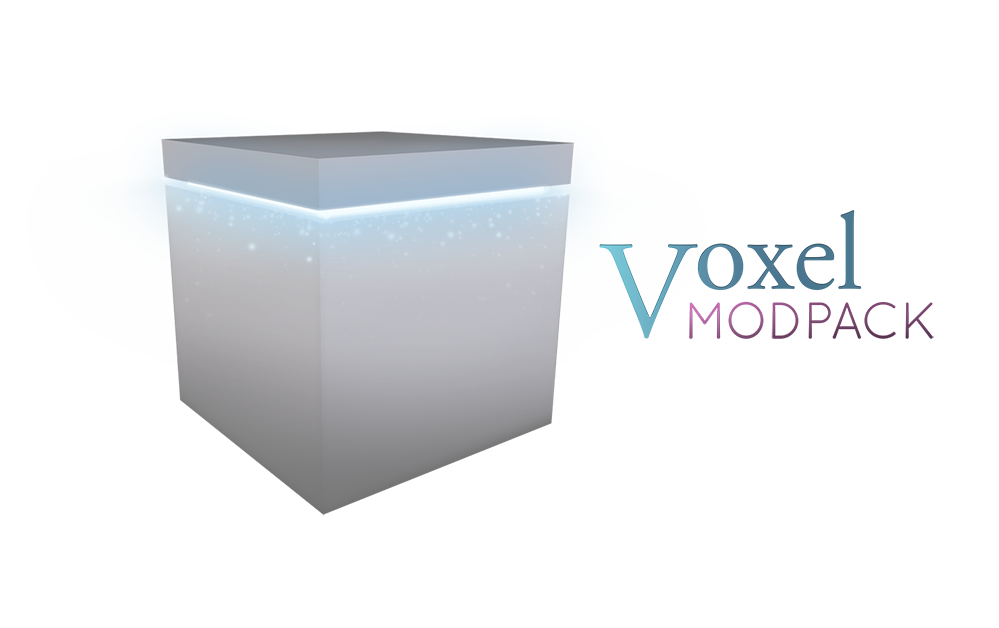 The VoxelModPack is a set of client mods chosen specifically to assist users of multiplayer creative servers. It is the perfect companion for any builder.
The following mods are included in The VoxelModPack:
Music by
FelixMoog, ph00tbag, and eXtaticus
The Voxstaller is designed by
Mumfrey.
Installation Instructions:
Exit Minecraft

Run the installer

Run Minecraft and choose "The VoxelModPack" profile from the profile list in the bottom-left corner of the launcher.
Troubleshooting/FAQ:
OptiFine is unsupported for use with this ModPack. If you manage to get OptiFine working with the ModPack, fine. But if you are having problems while using OptiFine with the ModPack, then the solution is to stop using OptiFine. We have no plans to add OptiFine in the future.

Information about each individual mod can be found by clicking on "Mod Information" button on the Minecraft main menu.

If you are using a Windows computer, try using the Not Windows installer if the Windows installer has failed.

If you are having trouble installing the modpack, check to make sure your virus scanner isn't interfering with the installation process.

If you are still having a problem with the modpack, visit The VoxelModPack Team Support Center for assistance.
The VoxelModPack v12.0 for Minecraft 1.7.2
Released April 9, 2014
Updated all the mods for Minecraft 1.7.2.
Click here for update video!
Download
Windows (.exe)
Not Windows (.jar)
Available via The Feed the Beast Launcher or standalone installer.
NOTE: I have received permission from ALL of the Mod developers above to use their mods in this ModPack. Quoted proof of this can be found
HERE
. Bolded developers are members of The VoxelModPack team and therefore have implicitly given permission.