Hello!
Since May of 2011, I've been crafting a 2D Flash version of Minecraft named "Mine Blocks"!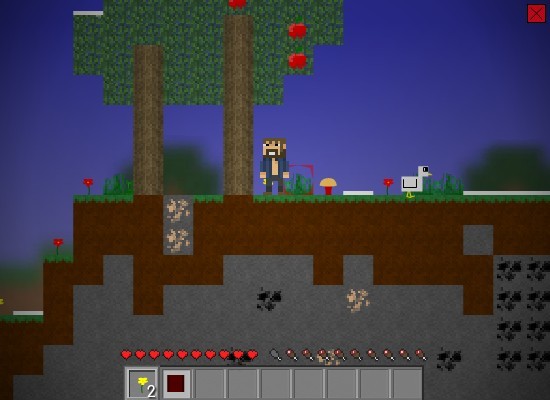 This game is still being updated and in every update, there are many new features and improvements!
Here's some of the biggest features:
- Random world generation with seed numbers!
- The ender dragon boss fight!
- Skin sharing!
- Nether!
- Experience and enchantments!
- Crafting! (Hundreds of recipes)
- Mobs!
- Redstone! (Pistons, dispensers, note blocks, redstone dust, ect.)
- Day and night, and weather!
- Creative mode!
- And much much more of course!
By: Me, Zanzlanz - Zanzlanz.com