This is the old map thread - please visit Current Map Page for the new map!
♠ Kerblah's TWISTED LOGIC Series ♠
Ever get tired of the same minecraft custom maps? Are you looking for something different?
Then you're in the right place! After playing numerous custom maps and watching the direction of forum activity, I decided that I wanted to create something different - maps that would present a challenge to any minecraft skill level in different ways. Whether it be traversing across vast landscapes, conserving scarce resources, or fighting mobs, map elements will be difficult and require careful thinking.
The main objective of my maps is to find the flower field, along with completing listed and hidden challenges. Although my maps have a CTM element, there is much more to discover and experience, such as secrets and puzzles, that cannot be fully explained in this introduction.
If you like exploring unique environments, thinking critically, and being fully pulled into minecraft, you will really enjoy these maps.
There is so much to do in these maps and things to discover. They were a pleasure to make and test, and I'm sure that you will enjoy the experience!
Kerblah's TWISTED LOGIC Rules
1. Play on easy, normal, or hard. Never on peaceful.
2. Using Mods or x-ray texture packs to gain an advantage is cheating. Mods that don't drastically change gameplay are ok
3. Play on survival mode, not creative.
Other than that, anything is allowed! Do whatever you can to stay alive and complete the challenges! The maps are easier with more people, so it is multiplayer accessible.
Recommendations:
How to download and install:
Frequently Asked Questions:
Current List of Maps:
TWISTED LOGIC #01 - Moon Difficulty: Normal, Open-World
TWISTED LOGIC #02 - The Bridge Difficulty: Hard, Open-World
TWISTED LOGIC #01 - Moon [2,100+ DLs]
Current Version: 1.1
Download:
Download Moon v1.1
Trailer:
Moon Trailer
Moon is a dark, spacious map that is unlike any map you've ever played. Moon will push you to unbelievable heights traversing from planet to planet. And don't worry about finishing too early, there's much more to the map than just the first universe...
Click the Spoiler Button for pictures, videos, reviews, and more!
TWISTED LOGIC #02 - The Bridge [1,500+ DLs]
Current Version: 1.0
Download:
Download The Bridge v1.1
Trailer:
The Bridge Trailer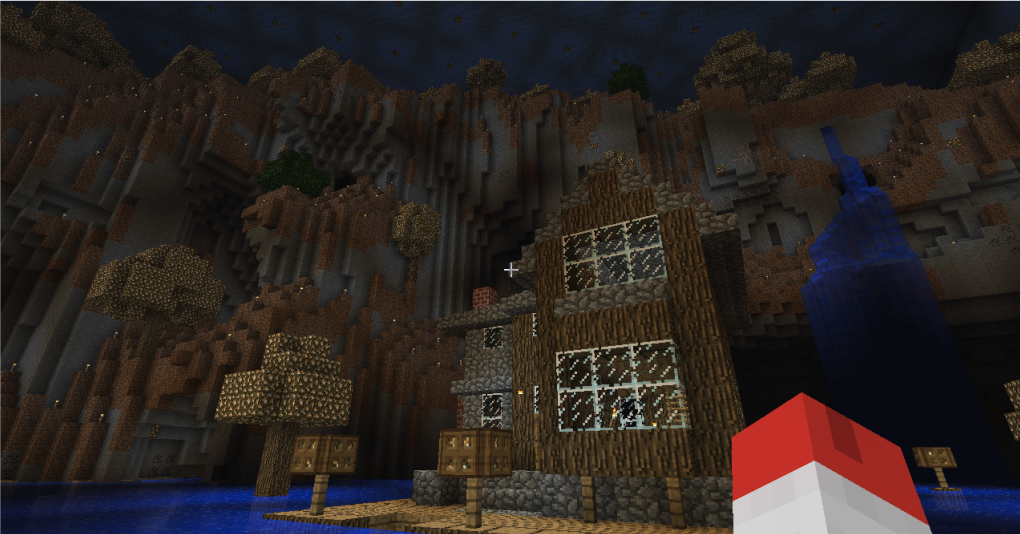 The Bridge is a huge, multiple world environment filled with challenges, monsters, and secrets. Although there is complete freedom to explore the map and its terrain, things may not be as they initially appear
[b]
Pictures: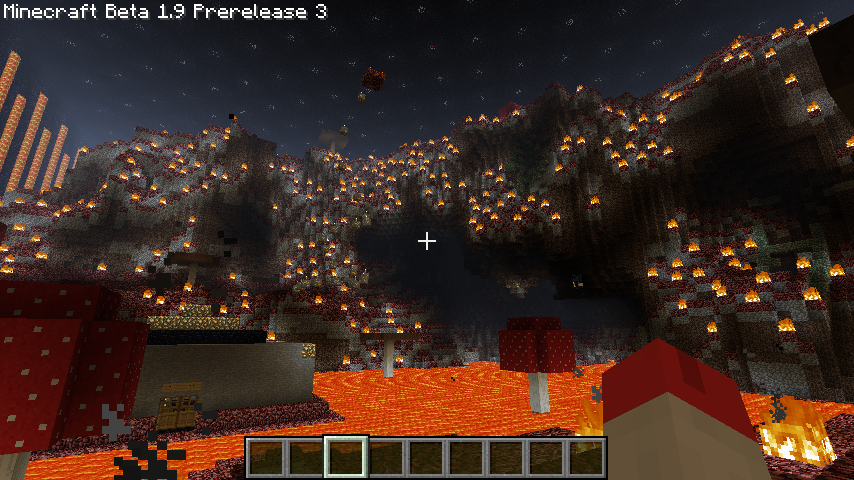 Version History
1.0b to 1.1b: Fixed sign and removed air pocket mob spawn
1.1b to 1.2b: Mass Conversion of Iron Block to Mossy to give ironore more value and make map harder.
1.2b/1.21b to 1.22b: Fixed the redstone monstrosity that resulted from editing between multiple versions.
1.22b to 1.3b: 50 fixes, most minor: Changes to balance gameplay and mood!
[/spoiler]