Just like the rest of you, I enjoy pixel art. However, I like my pixel art to fit in with other scenery, so I usually can't bother with much big stuff.
So for those of us that enjoy doing smaller pieces of pixel art, post it here! Show your art in the scenery that surrounds it!
I just put this one together today on my SMP server: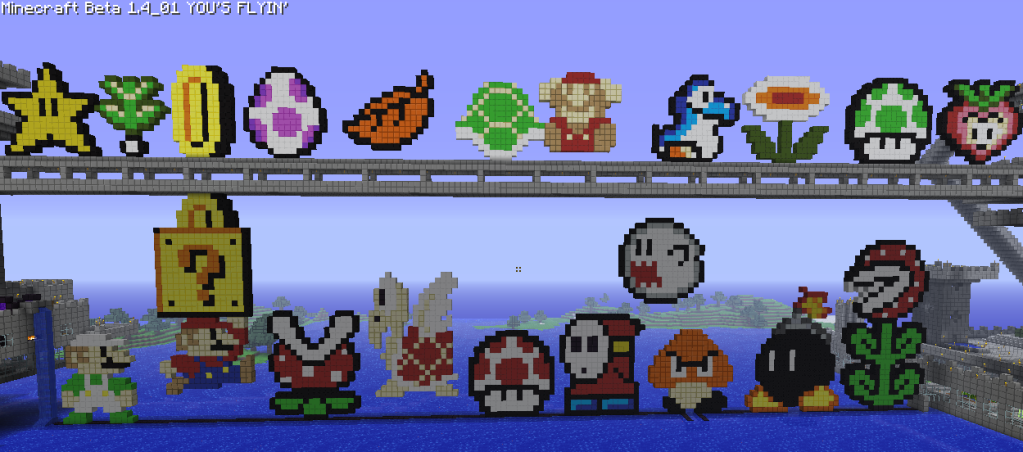 Tomorrow I'll post some shots of my old SSP art as well.