I'm trying to build a wolf dispenser. Basically it will work like tango tek's villager trading hall, just for dogs. I've already made the design, I just want someone to compact it, or help me make other machines that will work with it. I will provide a picture below:
P.S, if you want to check out my twitch account, (one project is automatic intergalactic minecart chests!), it's twitch.tv/spyninjaman
Side view of design. (with stuff in the background)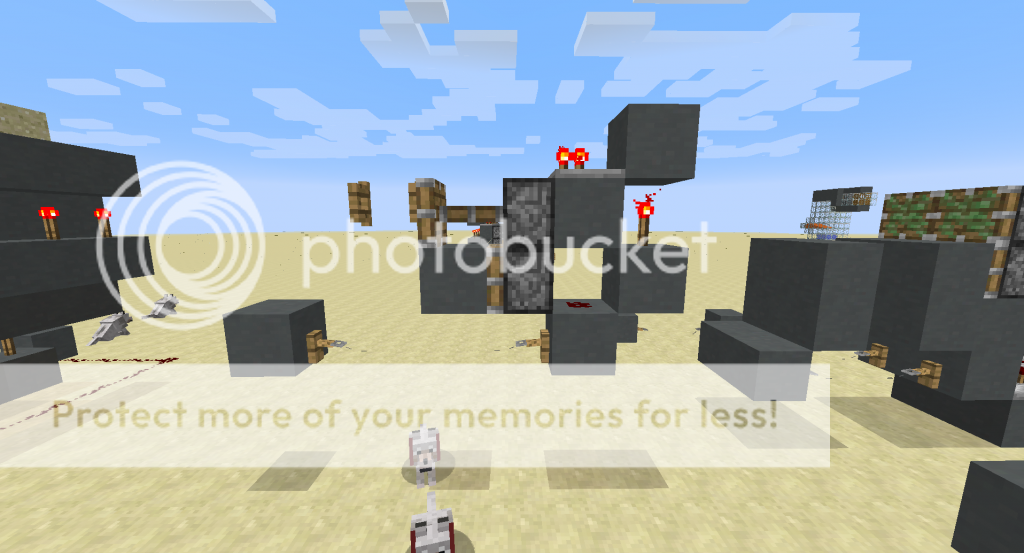 And this is a view of a bunch of them in a row. In this picture you see that there's half slabs below where they fall. This is because if they fall 3 or more, they will stay in the walking position. Using half slabs, it's only 2.5 meters which they drop. Then, using a piston to move the slab, you can use this device for notifications.