Hello there fellow Miner and/or Crafter!
Do you often times sit in your fancy but drafty stone castle shivering from the cold that
can't be disspelled, not even by the hottest fire?
Or maybe it is your wooden serf hut that can't keep the cold outside?
(Or better "the wamth inside" as oxymorons are annoying)
Well, this can stop now!
Build your very own peasant timber frame house!
See the advantages:
I. It's warm
II. It's nice to look at
III. It shows those filthy serfs that you have bettered yourself!
You, my friend, are now a filthy peasant! Well done mate!*
*If you were a lord to begin with, imagine how your fancy noble friends will envy you once
they see your trendy new peasant house!
But what exactly is it we are talking about you ask me? Well, have a look: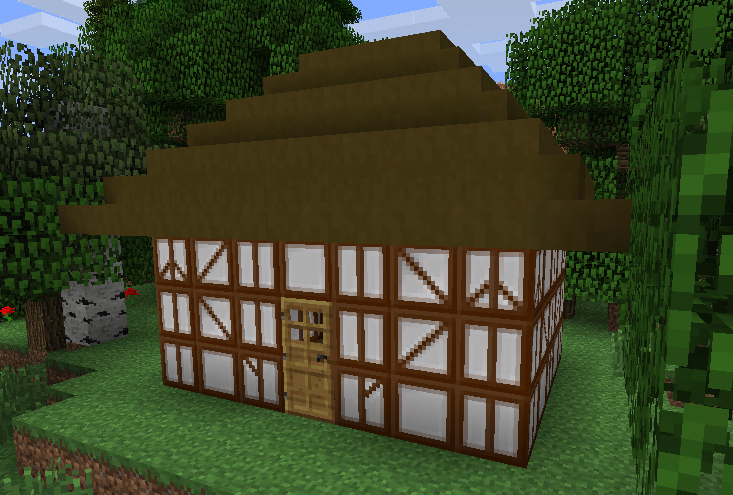 So get yourself your very own New Old Stuff!
New Old Stuff - I think Baldrick would have liked it,
but don't quote me on that one.
As an introduction to the mod I suggest having a look at the following mod showcase for NOS that
was uploaded very recently by LexLV
This and many more awesome videos can be found on his youtube-channel:
http://www.youtube.c...V?feature=watch
I.Actual mod content:
Spoiler:
II.Recipes:
Spoiler:
V.64x Textures
Spoiler:
VII. Downloading, installing and related stuff:
Spoiler: