RAWR Gaming provides a high-end and well performance server. It also provides a great and fun community to relax and play Minecraft with. Worried about Griefers? No problem, with LogBlock installed we can catch that griefer and punish him while we roll back your amazing build.
Enjoy making towns and nations? We offer Towny to give you the satisfaction you need! Create a huge town and become allies with others and destroy those pesky enemy towns.
This server runs PermissionsEX, Essentials, Towny, LogBlock, and many more to provide you with a great server with a great community so you can grab that Minecraft fix you so desire.
Joining is very easy. All you need to do is create a very basic application, once you fill it out and leave a reply, you will be examined and allowed in the server.
Application
Username :
Age :
Estimated Playtime Per Week:
What You Are Looking for In A Server:
Casual or Hardcore Player:
What's The Safe Word:
No Insults to Anyone


Respect the Server


No Griefing


No Begging for Staff Positions


No Begging for Items


Safe Word is Cake


Modded Clients Will Not Be Tolerated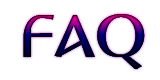 What's Towny?
With Towny you can run land the way YOU want to! Gather followers and friends and build a town. Work hard enough and you can become a punishing Tyrant or a King made for leadership. With Towny, war with neighboring towns, make allies, make enemies, become the most rich of them all and RULE the entire Minecraft Kingdom!

--Command reference--
--/towny >Shows basic commands.

--/plot >Shows the commands to buy a plot, rent a plot, make a plot, and put a plot within your cities walls and so forth.
--/town >Shows what town you're in, a list of all the towns registered, how to leave/join a town, shows the statistics of specified town and how many players are in the town and how many of them are online.

--/nation>Shows a list of the nations, what nation you're in, how many people are in your nation and are online, your enemies, your allies, and your funds.

What's iConomy?
With iConomy, you can purchase items in-game. Such as food or weapons. You can also buy land for your town, or land for yourself in a town you joined.
What's LogBlock?
LogBlock is good for Anti-Griefing measures. It helps determine who griefed what and when. It also allows us to rollback whatever has been griefed and destroyed to ruins and restore it like new.
What's Essentials?
Essentials provides us with commands to help improve the Minecraft expierience in a great way. Need to go home? Type '/sethome' and if you ever die, just type '/home' and there you are, home sweet home. It also provides a friendly help menu using '/help'.
Need support in-game? Easy, use the '/ticket' command with your issue and the staff will reply to you ASAP ingame!